This page contains references to diamonds or engagement rings from different companies. Sometimes I do receive a commission when you click on links and buy the products.
Selling a diamond in a retail world is tricky business; with many people being oversold promises of investment by bricks and mortar jewelry stores, there is sometimes a nasty shock when those same customers attempt to sell on their diamond rings.
I am going to take you through the minefield of re-selling diamond jewelry. I will present you with the best ways to get the most from your diamond by using alternatives to traditional resale.
Before I begin, there are three important points you must ask yourself before going any further:
Why am I selling?
Jewelry (particularly diamond rings) are intrinsically linked with emotions, so this question can sometimes cross the line into personal territory. However, it is worth considering whether a trade-up would be a better option (I will discuss this in more detail later). All too often I see jewelry being sold as the result of a breakup and a keenness to sell as quickly as possible leads to a huge loss. Experienced and trusted vendors are aware of the huge percentage of engagement rings that are returned within the first year, and the best among them will offer some security to the buyer at the time of purchase.
Do I have the paperwork?
It's great to have the original receipts, boxes and warranty cards together if you are looking to sell, but more importantly it is essential that you have the certification. If you have lost your original GIA or AGS certificate, you need to start the process of requesting a new one before selling. You can read about the process for lost or damaged GIA reports here.
Do I qualify for a buy-back scheme?
Before trying to sell the jewelry yourself, check to see whether or not you are eligible for a buy back scheme. I will look at these in more detail later.
Why Will I Lose Money Selling My Diamond?
So, you are armed with all the correct paperwork, and you are feeling confident that your GIA certified diamond is going to be an easy sell. The salesperson you purchased it from assured you that this was an investment piece and that diamonds never depreciate in value (something I have heard a lot while mystery shopping). Although this is technically true, it does not mean that a diamond is easy to sell.
In this example we will assume you paid $5,000 for your diamond (for clarity, we will be considering this as the value for the loose stone). The first scenario we will look at is selling to a jewelry store.
Should you approach a traditional bricks and mortar store, the first issue you will be faced with is profit margin. A small, independent jewelry may average a profit margin of around 25%, however for larger chain store this can be much, much bigger. Perhaps at this point you are willing to accept a 25% loss and expect to receive $3,750 for your diamond. However, the price you originally paid was not cost price. It is likely that the mark-up was much higher. Furthermore, most bricks and mortar jewelry stores sometimes do not buy their diamonds outright; gemstones are often given by consignment, meaning they only pay a small deposit in order to have them instore.
Sometimes untrustworthy stores may try to deceive you. The chances of a manager/salesperson being entirely transparent in their profit margins can only be found at the best jewelers with the highest online reputations. In this instance you may be told they could only pay you $2,000 for it and would re-sell it for $2,100, creating the illusion of a tiny profit margin. If you agree to the super low price, there is a chance they will close the deal there and then – but only if they have allowed themselves a huge profit margin.
So, you pull out your ace card. You've done your research and you know that the market value of this diamond has gone up by 10%. Would this force their hand? Sadly, no. The contacts that jewelry stores have mean that they can buy or borrow diamonds very easily. One phone call to their dealer and they will find a diamond (or several diamonds) with identical grades that they can take on consignment.
This issue of 'physical' stock is just one of the many reasons that bricks and mortar stores cannot compete with online inventories and prices. It is also the reason that if a jewelry store agrees to buy your diamond, they will want it cheap.
What About Pawn Shops?
The appeal of a pawn shop hinges on its super low value. Their items are expected to be below market value anyway, so you will not be offered a fair price for your diamond. Even if your diamond was incredibly rare (i.e. an intense fancy color etc) a pawn shop would have no interest in this unless they already had a buyer for it. In this instance you would still have to swallow a big loss as it would still be sold below the market value, and would still need to make the shop a profit.
Directly to the Consumer
I have been asked about the possibilities of selling directly to the consumer, usually through online platforms such as e-bay or Pricescope. In my experience, people have had some vaguely positive outcomes from selling in this way, however these websites present problems of their own.
Just as people expect a pawnshop to be below the market value, so too do customers turn to these websites for a bargain. People will not be willing to pay what you paid for the diamond; buying directly from you means that these customers miss out on the warranties, original packaging, after-care services, in-house buying experience etc. In fact, people generally don't want to pay anything even close to the original value, simply because psychologically they are not buying the diamond through a 'luxury' portal.
I have heard success stories of people find the right buyer at the right time and incurring around a 30% loss from selling directly to the consumer. This is a best-case scenario and there is no guarantee that this will be the outcome.
What Are My Best Options?
In truth, the solution is less about smart selling, and more about smart buying in the first place. The best way to ensure you do not take a huge loss on your diamond, is to buy from trusted vendors who offer exceptional trade-up or buy back schemes. The best of these are always offered by online retailers.
As I mentioned earlier, physical inventory is one of the reasons that bricks and mortar stores have to add such a large premium to their diamonds. Online stores such as Whiteflash and James Allen, offer huge inventories of diamonds and are able to do so without physically buying in the diamonds. This means they are able to offer a better price to the consumer from the offset. These websites have a greater reach (think millions of people across the internet as oppose to a handful of foot-fall outside a mall) which means it is easier for them to sell their diamonds which in turn increases the likelihood of having a reasonable buy back scheme. In short, a lower cost basis and better value, results in money saved.
Upgrade and Buyback
So, having had no luck trying to sell your diamond ring, this is the point at which you are going to kick yourself if you haven't bought online, and thoroughly read the details regarding trading a buyback policy.
Upgrade and buyback policies are a great way of avoiding the stress of selling your diamond ring altogether. Most reputable vendors (Whiteflash, James Allen and Blue Nile) offer a no questions asked, 30-day money back guarantee. This is an excellent safety net and can help smooth over any issues that may arise in the early days of purchase.
Whiteflash offers the additional promise of a one year buy back guarantee; this guarantees they will buy back the jewelry for 70% of your initial spend. This is not only easier than attempting to re-sell the diamond yourself, but also comes with the 70% assurance – a figure you are unlikely to receive when selling privately.
Trading up is another way of securing the value of your jewelry, although it is important to read the fine print. Whiteflash offer trade-ups on jewelry from all of their in-house collection and these can be traded for a value equal to or greater than your original purchase; Whiteflash policies are clear and, more often than not, offer the consumer the fairest options. Some trade-ups may have incredibly specific terms, or only allow the jewelry to be traded as a small percentage of the next item of jewelry. Read up before you buy.
An in-depth look at trade-up and buy back schemes from some of the most popular online vendors can be found here.
The Final Word
Ultimately, whichever route you take for selling your diamond ring, prepare yourself for a loss in most cases. The longevity of a diamond rests in its physical properties and its financial retention on the market; technically they hold their value, but that does not mean that they are easy to sell.
If you have the full paperwork and certification for your diamond, you stand a better chance of taking reasonable money for your diamond. Like so many business transactions, you will need to cast a wide net; selling your diamond will require you to have knowledge of the market, negotiation and haggling skills, and a firm but realistic figure in mind. Although these sales are often emotionally motivated, if you are able to remain patient and are in a position to wait for the right offer, this is always the better option.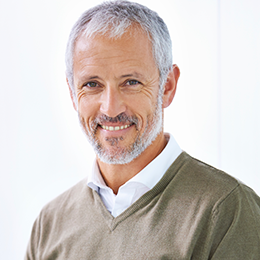 Richard Jenkins, The Diamond Guru
Get free assistance from the Diamond Guru today. You'll be glad you did!
Secure the best quality diamond for your budget.
Don't pay over the odds for your diamond ring.
Have piece of mind that you didn't get ripped off.
Have a Question? Contact us now…