This page contains references to diamonds or engagement rings from different companies. Sometimes I do receive a commission when you click on links and buy the products.
A 2.00ct diamond can truly be a rare and beautiful thing. At their best, diamonds of this weight will have a stunning sparkle and perfectly display all the unique aesthetics that a diamond possesses. At their worst, this carat weight is extremely unforgiving, with unsightly inclusions and poor cuts being even more noticeable than in smaller diamonds.
If you are looking for a 2ct diamond ring, there are some guidelines which need to be followed to ensure you are spending your money in the best way possible. A little reading and research before buying will result in a better-looking diamond, at a much better price.
This guide will cover the key features that a two carat diamond ring must possess to make the grade. These are fairly straightforward points and should be easily met by a reputable jeweler. However, high quality diamonds of this weight are rare, so taking the time to do your homework is essential.
Is a 2 Carat Diamond Big?
I hear this question a lot and it is perfectly reasonable to want to know how 'big' a diamond will be. To go back to basics for a moment, 'carat' expresses the weight of the diamond. One carat is equivalent to around 200 milligrams (0.20 grams), and the carat weight is usually expressed to two decimal places (e.g. 2.50ct).
The 'size' is expressed on the diamond certificate as a measurement that is taken across the diamond and from table to point.
How big a diamond appears is dictated by a few different factors. The first is the shape. Certain shapes present a larger surface area giving them a larger appearance on the hand (even at the same carat weight). For example, a 2.00ct Marquis diamond would look bigger than a 2.00ct round brilliant diamond due to its elongated shape. If you are looking to get the most 'bang for your buck' then you may consider choosing a shape that optimises carat weight. In my experience, people tend to know what shape they are looking for, but if size is important to you, trying some of the more unusual diamond shapes is one of the ways you can get the most impact from your diamond.
Perhaps the most significant factor in maximising carat weight is quality, specifically a good cut. A well-cut diamond will optimise every facet ensuring that each is working hard to give the best light return possible. Sometimes a diamond will be cut too shallow in the hope that this will give a larger surface appearance. In fact, a shallow diamond will fail to give good light return, which will result in a dull, lifeless looking stone. Similarly, a diamond that is cut too deep will also fail to deliver on brilliance and sparkle. All of these faults ultimately lead to an unimpressive diamond.
The average carat weight for a diamond engagement ring in the US is around 1.00ct, so a 2.00ct diamond is above average. The image below can give you a rough idea of how a 2.00ct diamond measures up against some other weights.
Quality
Choosing cut, color and clarity grades really does depend on the carat weight. Although there are some definite 'no go' selections (for example, I would never recommend a colour grading below a K for any carat weight), there is a certainly movement within quality grades and these will change when there is a big jump in carat weight.
The highest grades (a D in colour, an IF clarity) will, of course, result in a beautiful looking diamond. However, they will carry enormous price tags – often tens of thousands of dollars more than diamonds just a few grades below. Most people cannot tell the difference between two close color grades by eye, so going for the top grades is essentially spending a lot more money for something that you cannot see.
For a 2.00ct diamond, you need to focus your search around a VS1 or VS2 clarity grade. A 2-carat diamond will have a larger table than lower weight diamonds, so you need a clarity grade which eliminates the possibility of any imperfections being visible to the naked eye.
As always, it is essential that you view the diamond either by eye or using high-res imagery; you cannot rely on the grading alone. Although inclusions are rarely visible by eye in a VS1 diamond, I have seen cases where a small inclusion in the table affects the appearance of the diamond. Avoid this by shopping with reputable companies such as James Allen and Whiteflash, who provide 360 imaging of the diamond that you can fully assess before buying. Below is table of the major online diamond companies and the imaging they provide:
Whiteflash
Blue Nile
James Allen
Brilliant Earth
Ritani
HD Video Imaging

✓

✓

✓

✕

✓

(only on request)

Diamond Image

✓

✕

✕

✕

✓

(only on request)

Ideal Scope

✓

✕

✕

✕

✕

Hearts & Arrows

✓

✕

✕

(only on some diamonds)

✕

✕

Sarine Report

✓

✕

✕

✕

✕

ASET Map

✓

✕

✕

✕

✕
When it comes to color, minimal differences in appearance can still translate to big differences in price. For a 2-carat diamond ring, I recommend diamonds in the 'near colorless' category, which is grades G-I. These will appear just as white/colorless as diamonds in the D-F category but will carry much lower price tags. Also be sure to consider your settings. Warmer ring settings such as rose or yellow gold will make a lower grade (an I, for example) appear colorless, whereas white settings such as white gold and platinum will require a slightly high color grade (such as a G) to give the same bright appearance.
Cut
Cut is the most important factor of the four c's. As a minimum, you should look for a GIA 'Excellent' cut to get the most from your diamond. For a truly breath-taking 2-carat diamond, I recommend taking a look at Whiteflash, specifically their A CUT ABOVE® in-house collection. Not only are they some of the best high-performance diamonds around, Whiteflash are also dedicated to empowering their customers with knowledge and a proper diamond education. With only a tiny percentage of GIA excellent cut diamonds making the A CUT ABOVE® grade, Whiteflash have set themselves apart. You can read about their stringent specifications here. After this I would also consider the Blue Nile Astor Collection.
Best Settings for 2 Carat Diamond Ring
At this carat weight, it is important that you consider the security of your diamond. Fortunately, this needn't narrow down your style options, providing you buy from a reputable company that are known for the quality of their jewelry making.
It is best to avoid tension settings, as these are the one of the least secure styles for a diamond. A tension setting that has been expertly made will be secure, however they are extremely difficult to make; if you want to wear the ring every day and the diamond is 2-carat or over, it is best to consider more durable options.
If you are looking to maximise carat weight, a halo design is a great choice. This Danhov Per Lei halo design on Whiteflash perfectly introduces a row of sparkling diamonds that wrap around the central stone and trail down the band. It will boost sparkle and impact, without detracting from the main event…the 2-carat diamond.
This three-stone diamond ring by James Allen uses pear cut diamonds to emphasise the central stone. It brings a unique balance and interest to the ring and would be the perfect frame for a 2-carat diamond.
For simple solitaires, pay extra special attention to the crown and setting. A bezel setting is the most secure, but gorgeous claw sets like this Simply Tacori solitaire will still offer great security to your diamond. This ring features six claws, making it highly durable. A four-claw setting would be appropriate for a 2.00ct diamond, however, be sure that the claws are platinum and that they are significant enough to hold the diamond.
Where Can I Buy a 2-Carat Diamond Ring?
I recommend Whiteflash for their exceptionally high-quality diamonds and their commitment to a proper diamond education for their customers. They also hold an impressive portfolio of designer settings which range from classic, to contemporary and unusual.
James Allen carry a large portfolio of diamonds. Their vast selection make them a great place to start getting to grips with viewing and analysing diamonds for matters of quality. A third option would also be Blue Nile.
Only ever select diamonds that have a GIA or AGS certification and do not accept gradings from any other labs. They will be of inferior quality and you will pay over the odds for a poorer quality diamond.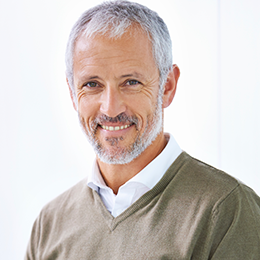 Richard Jenkins, The Diamond Guru
Get free assistance from the Diamond Guru today. You'll be glad you did!
Secure the best quality diamond for your budget.
Don't pay over the odds for your diamond ring.
Have piece of mind that you didn't get ripped off.
Have a Question? Contact us now…