This page contains references to diamonds or engagement rings from different companies. Sometimes I do receive a commission when you click on links and buy the products.
Diamonds Direct consistently impresses with a host of likable features. My regular visits have given me a firsthand look at their journey from humble beginnings in Israel and the United States to their polished Instagram profile and commendable charity work. Standing tall against the impersonal approach of large chain jewelers, Diamonds Direct distinguishes itself with exceptional customer service and the kind of passion you'd hope for from an independent jewelry store. I've delved into numerous Diamond Direct reviews and scrutinized the quality, prices, and overall customer experience they provide to offer you a well-rounded perspective, so you can determine if Diamonds Direct is your go-to spot for exquisite diamond jewelry.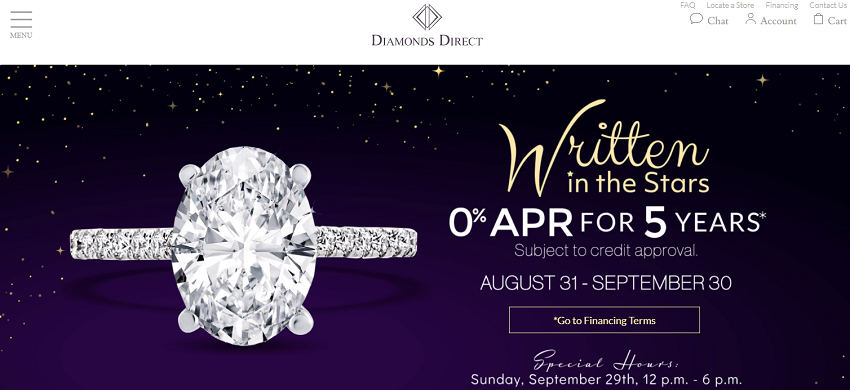 The History
The history of Diamonds Direct begins in Tel Aviv in the early 90's. After years of cutting and selling diamonds to jewelry stores, the company decided to cut out the middle man and open a store of their own. Setting up shop in North Carolina, Diamonds Direct proved their business model was solid and continued to open stores. In November 2016 however they were acquired by Blackstone Tactical Opportunities, and the following year they increased in size again by acquiring Diamond Doctor, a company that were accused of committing diamond fraud and cheating customers.
Over the past two decades they have won multiple awards including the JCK award for the country's most innovative retailer and the Best of Weddings award from Charlotte magazine.
The Experience
For a company like Diamonds Direct, I am keen to start with the overall experience. If you have read any of my other reviews you will know that the bottom line always comes down to online VS traditional bricks and mortar, with shopping online winning nine out of ten times.
However, it is also important to cater to those who yearn for a positive in-house experience while shopping for diamonds. In a world of salespeople lacking technical knowledge and snapping for commission, Diamonds Direct are a breath of fresh air. The stores are fairly basic and traditional in their appearance but they are made up for by attentive and knowledgeable staff. This is a huge plus for those wanting a traditional bricks and mortar experience who are trying to avoid the pitfalls of this method of shopping which can include misleading information and subpar diamonds. Their stores hold impressive inventories and staff seem natural and comfortable with showing a variety of diamonds and styles. A big tick.
Community is also at the core of the Diamonds Direct ethos. The company champions local designers, allowing them a sophisticated platform for their work and bringing innovative and unique designs to their customers. They also established the Diamonds Direct foundation in 2004 which donates thousands of dollars to women's and children's charities in the areas surrounding their stores. These features are not reason alone to buy from Diamonds Direct, but they should still be commended for their social responsibility and commitment to their communities.
The Diamonds
Diamonds Direct sit comfortably in the middle of the two usual diamond shopping experiences. The first is large chain stores/lower-end jewelers who focus very little on diamond quality. Their bread and butter is pre-set diamonds (harder to see inclusions and flaws) in generic settings and jewelry that carries large premiums.
Upon reviewing Diamonds Direct's offerings, I found their presentation and information on diamonds to be rather underwhelming. The specifications provided for their diamonds are quite basic, lacking the comprehensive details that discerning buyers often seek.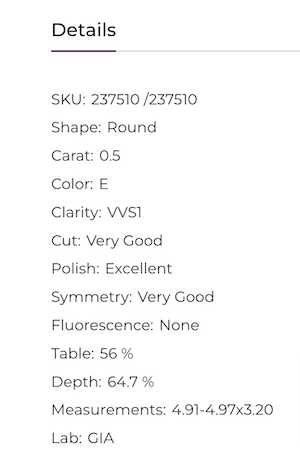 One of the primary concerns is the absence of detailed imagery and performance metrics, such as ASET images, Hearts and Arrows visuals, and other advanced diagnostic tools. These are essential for buyers to truly understand the brilliance, fire, and scintillation of a diamond. Furthermore, the omission of direct links to diamond certificates is a significant oversight. Such certificates offer a deeper dive into the diamond's attributes and are crucial for verifying its quality and authenticity.
These gaps in information and transparency raise concerns. For potential buyers, it's essential to have complete access to all pertinent details to make an informed decision. In the competitive world of diamond retail, it's these nuances that can make all the difference.
In conclusion, while Diamonds Direct may have its merits, the lack of comprehensive information and transparency in their diamond listings is a notable drawback that buyers should be aware of.
Diamonds Direct Lab Diamonds
Diamonds Direct's foray into the realm of lab-grown diamonds mirrors the challenges observed with their natural diamonds. While lab-grown diamonds are gaining traction for their ethical and sustainable attributes, the information provided by Diamonds Direct for these diamonds remains disappointingly sparse.
The specifications and performance metrics are basic, leaving potential buyers with many unanswered questions. Detailed imagery, advanced diagnostic visuals, and performance data—crucial for understanding a diamond's quality and appearance—are conspicuously absent.
However, a silver lining in their approach is the provision of GIA and IGI Laboratory Grown Diamond Reports. These certifications are reputable and offer a level of assurance regarding the diamond's attributes and authenticity. It's commendable that Diamonds Direct provides these certifications, as they are recognized and respected within the industry.
Yet, the overall lack of comprehensive information is a significant concern. For a purchase as significant as a diamond, buyers deserve complete transparency and access to all relevant details to make an informed decision.
In summary, while Diamonds Direct's inclusion of recognized certifications for their lab-grown diamonds is a positive step, the overall presentation and depth of information need substantial improvement to meet the expectations of discerning buyers.
Where to buy a lab diamond? Whiteflash is the best choice based on their diamond quality and customer service. Following Whiteflash would be Brilliant Earth who were pioneers in lab diamonds, James Allen's huge selection are diamonds can't be missed, and finally Blue Nile offering a great selection of financing options.
The Price
I compared the prices of Diamonds Direct settings and diamonds to give you an idea of where they sit on the engagement ring scale.
I looked at a round brilliant 1.00ct G-SI1 diamond with a cut grade of excellent. It was eye clean with negligible florescence. It was a lovely diamond – it had a good light performance and an acceptable sparkle. It didn't blow me away but would make a nice engagement ring.  The diamond was $7,038. I chose a simple four prong solitaire setting in 14K white gold for $210, bringing the total cost to $7,258.
I used the gradings (G-SI1) and found a 1.03ct round brilliant diamond from Whiteflash's A CUT ABOVE® diamond. These diamonds are some of the highest performing available on the market – it is a super ideal cut displaying true hearts and arrows and has incredible light performance. The high-res image shows the diamond is eye-clean and the additional light performance reports confirm that this diamond is a knockout. It is $7,095.
The Whiteflash diamond is $57 more expensive than Diamonds Direct. In this instance, we are not comparing apples to apples however. Only a tiny percentage of diamonds are given A CUT ABOVE® status. As a super-ideal cut diamond, the precision and accuracy required means that there is no question of light return and sparkle; this diamond will have it in abundance. The stringent parameters go far beyond lab grading meaning these diamonds are in a league of their own. The point to take from this is for a little extra, you can have something truly outstanding.
The Settings
They have some beautiful and unusual settings in a variety of precious metals. They are extremely well made and there is certainly something to suit every style. In this area, Diamonds Direct cannot be faulted. If you hail from the local areas of their stores you are likely to be enamored with their support of local designers and impressed by the variety on offer.
The Bottom Line
There is a lot to like about Diamonds Direct, but it remains true that you can find better diamonds for better prices if you shop with a trusted online vendor. If you cannot be swayed by the online 'bang for your buck' and yearn for a hands-on, human experience, beginning your search in one of their stores is a good place to start.

Take the time to carry out research, talk to specialist jewelers who are happy to pro-actively provide comprehensive image reports and videos. Please get in touch with me directly for free personalized advice as well.

Before making a decision I would highly recommend reading my reviews on Blue Nile, James Allen and Whiteflash.
Diamonds Direct Review
Review:

3

out of 5

★★★

by

Richard Jenkins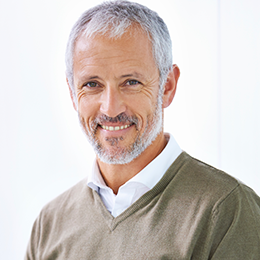 Richard Jenkins, The Diamond Guru
Get free assistance from the Diamond Guru today. You'll be glad you did!
Secure the best quality diamond for your budget.
Don't pay over the odds for your diamond ring.
Have piece of mind that you didn't get ripped off.
Have a Question? Contact us now…