This page contains references to diamonds or engagement rings from different companies. Sometimes I do receive a commission when you click on links and buy the products.
Not only is diamond certification vitally important for finding the right diamond, it's also crucial for ensuring the diamond retailer you're working with is trustworthy and worth doing business with again and again. Diamond certification itself is where diamonds are analyzed for their qualities, and then creates verification for said diamond that can be communicated to buyers so that they can trust what they're getting.
The International Gemological Institution (IGI) is one of the independent organizations that provide this type of certification. They mainly operate within Europe and Asia, where you'll find their certification more often than that of the GIA. They're well known for their cheaper certification prices and their fast turnaround times.
In the world of diamonds, certification is everything, so here's all you need to know about the IGI.
The Diamond Certification Industry Today
In today's diamond certification industry, the pressure to provide favorable reviews regarding the quality of diamonds is high. With multiple competing organizations and the progression of certification technology, there is the chance of certification organizations inflating the quality of diamonds in order to continue making worthwhile revenue. This is not something we've found with the IGI and their lab grading is very well respected in the diamond industry.
This is important to realize because, as a consumer, obtaining a diamond with an inflated grade will mean you've been lied to. While the diamond in question could still be an impressive diamond, it won't be valued at the same amount. Plus, you may have even paid far too much for the diamond itself. Overall, you should opt for a diamond that's been certified by an independent organization that lets nothing influence their final decision. I will only recommend diamonds that have been graded by internationally recognized grading labs.
IGI's History
The IGI was founded in 1975 in Antwerp, Belgium. Since then, they've branched out and their certifications and certification centers can be found the world over, with 18 labs and 14 certification centers, including:
Belgium (Antwerp)
India (Mumbai, Delhi, Hyderabad, Ahmedabad, Chennai, and Surat)
United Arab Emirates (Dubai)
China (Shanghai)
Italy (Rome, Cavalese, Ascoli Piceno, Trecastagni, and Marcianise
Their commitment to fast-paced diamond grading and lower prices have made them a firm favorite with small to medium-size diamond retailers. But the IGI doesn't only do grading, but also provides laser inscriptions for diamonds that act as identification marks. Alongside this, they also offer engraving, repair, branding, and photography services.
Grading Standards at the IGI
As I've alluded to, consistency and reliability is the aim of the game for diamond certification. If consistency is guaranteed, then this makes the job of comparing and contrasting diamonds so much easier, which is the best way to find the right diamond to fit your specifications. If certification standards differ across an organization, it means buyers aren't getting the right information they need to make an informed decision.
The IGI take pride in making sure that their grades are consistent. For example when assessing the color and clarity of diamonds, multiple gemologists separately assess it in order to come to a consensus. Only when all opinions are in agreement is the diamond's grade finalized.
After every grading cycle, each diamond is brought back to the main control station for random distribution amongst numerous gemologists. Plus, its whereabouts can be tracked electronically at any given moment in case an audit of the entire process is needed.
How Does this Affect Price?
Certification doesn't lead to a specific value being placed upon a diamond. Rather, the certificate verifies that the diamond can be ascribed a specific value (as long as the certification is accurate). It's essentially a quality that justifies the prices of diamond retailers.
Buyers must trust that the certification they're viewing accurately represents the qualities of the diamonds they're interested in. If not, it means they will end up being overcharged and suffer from a lower resale value should they decide to sell that piece.
Ultimately, a diamond with an inflated certification will have an inflated price tag.
Finding Diamonds With Trustworthy Certification
When buying diamonds online, certification is almost more valuable than the diamond itself. It's the ultimate protection against a bad investment. So where do you go for the best certification?
In my opinion, there are three trustworthy diamond retailers to purchase diamonds and diamond jewelry from: Whiteflash, James Allen, and Blue Nile. These organizations set the standard for incredible diamond offerings and industry-leading customer service.
Don't believe me? Head to my retailer reviews section for more information.
What do IGI Grading Reports Include?
Like other gem labs, the IGI includes a wide variety of information in their reports. Not only will a size reading be included, but also present will be:
A diamond's proportions;
The color of the gemstone;
The clarity grading;
A diagram of the diamond that shows inclusions or blemishes.
These are formally known as IGI Jewelry Identification Reports. The IGI was the first lab in the world to introduce these, and each one provides the documentation that matches the diamond to its described characteristics. Ultimately, these reports show the skill of craftsmanship that might not be obvious to the naked eye.
If you need tips on how to read an IGI report, watch the video below or drop me a message.
Centralise video:
Why is Certification Important?
The right certification is incredibly important for diamond buyers because it proves what you're receiving is both legitimate and described accurately. I've known cases where unknowing buyers have spent thousands of dollars on what they think is a high-quality diamond, only for it to turn out that what they received was actually much less impressive than what was promised. This is one of the worst scenarios for buyers—especially first-time buyers—who not only lose money, but also time and trust.
Is IGI the Best Diamond Certification Service?
The IGI diamond certification service is one of the most respected and trusted services in the world. It's one of the oldest and most established diamond grading laboratories, having been around since 1975.
IGI provides a wide range of services including gemstone identification, grading, laser inscription, and more. They are known for their accuracy and attention to detail, providing thorough and reliable diamond certification. They certify thousands of diamonds every year and have been trusted by jewelry retailers and consumers for decades.
IGI is also known for its strict adherence to ethical practices. Their certification process includes testing each diamond for authenticity, verifying that it is free from treatments or enhancements that could affect the value or quality of the diamond. They also use cutting-edge technology like microscopes and spectrometers to ensure that their reports are accurate.
When it comes to choosing a diamond certification service, IGI is one of the best in the business.
Overall, I would recommend choosing natural diamonds that have been certified by either the GIA (and the new AGS Adendum Report) whose work is commended the world over, being a paragon of consistency and quality. For lab grown diamonds the IGI are the leading organisation. So how do we know we're getting a high quality diamond? The answer lies within light performance images, they enable us to accurately audit the quality of a diamond. Whiteflash supply light performance images and videos on all their IGI lab diamonds, but they also specialize in AGS/GIA high-quality cut natural diamonds. James Allen may supply some light performance as well, as do Blue Nile.
Discover the Four Cs
If you're looking for the perfect diamond, you need to do your research. It's fairly easy to find companies that offer the right certifications, but how do you know exactly the right diamond characteristics to search for?
These characteristics—Color, Clarity, Carat Weight, and Cut—are known as the Four Cs. Developing a good working knowledge of these will stand you in good stead when looking for a diamond. For example, if you know the Four Cs, you'll know why a VS1 E Ideal Cut Diamond is better than a SI1 K Fair Cut Diamond. Having that kind of knowledge not only narrows down the kind of diamonds you know are worth buying, but it also means you can make the most of your budget, whatever its size.
At Your Diamond Guru, I've developed a handy guide to all the Four Cs, which you can explore here—plus lots more.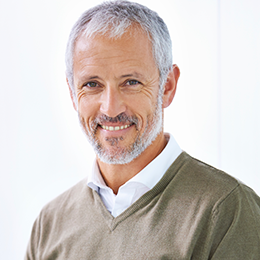 Richard Jenkins, The Diamond Guru
Get free assistance from the Diamond Guru today. You'll be glad you did!
Secure the best quality diamond for your budget.
Don't pay over the odds for your diamond ring.
Have piece of mind that you didn't get ripped off.
Have a Question? Contact us now…