This page contains references to diamonds or engagement rings from different companies. Sometimes I do receive a commission when you click on links and buy the products.
Gemological Science International (GSI) is a relatively new certifier. They're small and don't have the heritage or presence of more established names, such as the GIA. In fact, they're the only major lab to be founded in the 21st century. They mainly collaborate with large, well-known retail chains on their jewelry lines, offering quick-paced certifcation at discount prices.
This all sounds pretty good so far. A modern diamond certification organization who work with established names across the US—so what's the catch? I'm afraid the value of certification isn't given by who you work with, but rather, how you work.
So is GSI diamond certification trustworthy? Here's what I think.
Who Are the GSI?
Similar to the IGI, the GSI is known for its speedy turnaround of diamond grading and certification. For this reason, you'll often find GSI certificates coming with diamonds and diamond jewelry bought at large retail chains across the US, such as Kay and Zales. This is initially an issue for me, as a speedy turnaround for large chains screams 'cutting corners to focus on profit' to me.
Today, GSI has a global focus, providing gemstone identification, appraisal and grading services for anyone who employs them.
The Objectivity of GSI
I have to focus on GSI's current approach to certification in who they work with. When it comes to a certifier working with huge retail chains, it can be difficult to ascertain the objectivity they employ within their work. Large retail chains want to get as much product out the door as quickly as possible, with the largest possible profit margins gained from this.
What this says to me is that GSI cannot be truly objective about their work as diamond grade certifiers, because they'll be paid to push diamonds out the door with inflated grades that retail chains can then charge large sums for. I compare this to organizations like GCAL, who are a much smaller operation and truly focus on getting fully accurate appraisals of diamonds to their clients.
Discover More of the Best Diamond Grade Certifications
Evidently, GCAL isn't the only independent diamond certification organization that grades diamonds today. There are countless others, which does present a problem, especially for the uninitiated diamond buyer.
Which certification is the most trustworthy?
That's where Your Diamond Guru comes in. I've spent years compiling reports, statistics, and eyewitness accounts to determine what certification is worth its salt, and which isn't worth the paper it's written on. Head to my certification section to find out more about diamond certification (hint it's the AGS and GIA).
For help purchasing a diamond get in touch for a free and independent service.
What Does GSI Certification Include?
Alongside full reports, which include descriptions of cut, clarity, carat weight, color, and measurements, GSI also provides:
Laser inscription;
Trade consultation report;
Hearts and Arrows report;
Intermediate Diamond Examination Report (IDX) and Modified Diamond Examination Report (MDX);
Light performance PSX report.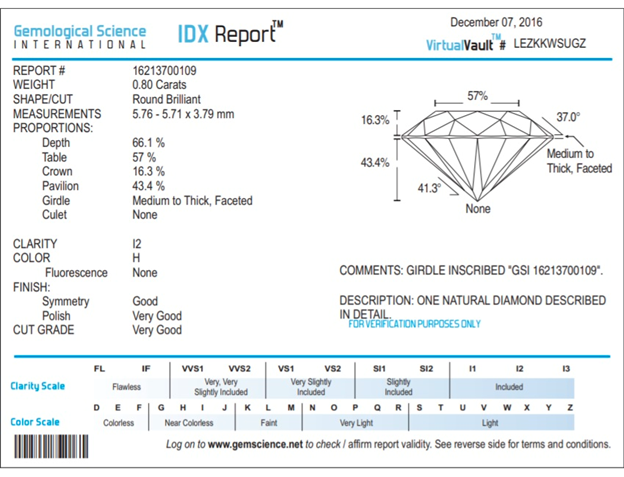 The 'Full Diamond Examination' (FDX) is the most extensive grading service they offer. Why they offer less comprehensive reports than this is curious to me. It seems that GSI offer their clients different grading techniques depending on what the client wants to bring to light.
This presents a massive issue, as it means GSI is not fully impartial, allowing the client's desires to impact how accurate a final grading report is. I've seen grading reports on a diamond ring where the grading is given after the center diamond is placed. On the same grading report, the color was given as an indicative range, rather than one set color grade, a decision that only leads to inaccuracy.
For proper, legitimate grading to be carried out, a diamond must be graded on its own, independent of the setting it is intended for.
The Impact on Price
Due to its position working primarily with large retail chains, GSI is known to work by grading in bulk. This means they are both guaranteed business by these bigger stores and will offer discounts. Combine this with their quick turnaround times, and you can see why large retail stores work with them—a boon for them, but not necessarily for you.
Now, when it comes to diamonds, price is a hugely important factor, one that often has final say in what you can actually buy. Some people may be turned away by the higher prices associated with GIA grading, but there's an easy argument to sway them round. It's all to do with 'true quality'.
When I say true quality, I mean the actual quality of the diamond in itself, regardless of the views of any grader, buyer, or seller. It's almost philosophical—it's the diamond quality that exists out there, in the world, independent of our observation. What you want out of a grader is someone who will most accurately reflect true quality within their grading process. This is something you get with the GIA, and unfortunately, not with GSI.
If a GSI diamond has the same grading as a GIA diamond, the likelihood of it being comparable is very low. The GIS diamond will be lower in price, because if it were to recieve a grading from the GIA, it would be given a lower grading that would reflect the true quality.
The issue here is grade inflation, and I see it happen a lot with lesser-quality certification organizations. Grades are inflated to either:
Increase the margins of the certifying body;
Ensure the certifying body has a constant stream of clients who want their diamonds certified;
Ensure that the retailer is able to boost their profit margin considerably.
Inflation happens usually due to a mixture of all three of these reasons. GSI and others recognize this, offering discounts with their work to improve the potential quality of the deal for customers, but this wilful inconsistency makes any purchase dangerous.
Not only will you be getting a lower-quality diamond than you think, you will also be unable to determine a fair purchasing price for the piece. It would be like trying to hit a bullseye with a dart, but the dartboard is moving and you've been blindfolded.
Final Thoughts From Your Diamond Guru
Overall, GSI grading is far too loose for it to be worthwhile. It's a third-tier certification, not being comparable to the GIA/AGS but also coming in as less valuable than the IGI (which has many issues I've written about previously).

They fail to capture the most important thing a diamond certification organization must have; consistency. If you see a retailer selling diamonds with GSI certificates, I'd stay well clear. These aren't retailers who are looking to give you a good deal, they're looking to sell you a bad diamond and make a considerable profit from it.

I would only recommend purchasing diamonds that have been certified by either the Gemological Institute of America (GIA) or the American Gem Society (AGS) and lab diamonds from the IGI. Contact me directly for more support with purchasing your diamond.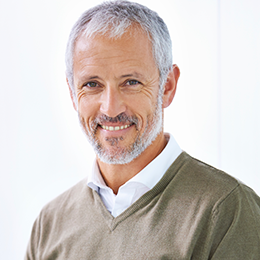 Richard Jenkins, The Diamond Guru
Get free assistance from the Diamond Guru today. You'll be glad you did!
Secure the best quality diamond for your budget.
Don't pay over the odds for your diamond ring.
Have piece of mind that you didn't get ripped off.
Have a Question? Contact us now…