This page contains references to diamonds or engagement rings from different companies. Sometimes I do receive a commission when you click on links and buy the products.
JannPaul is a Singaporean jewelers who opened their doors in 2009. They have very recently started working creating an online presence. Though much of their website is still inactive, it seems that the founders of JannPaul have realised the power of e-commerce and are looking to make their leap into the online sphere.
With this in mind, I have reviewed the approach, products and customer opinions of this trendy brand that is catching the attention of millennial Singaporeans.
The History
JannPaul was established by Jann Tan, Casey Lai and Paul Hung. Each of JannPaul's founders are second generation businessmen, with Paul Hung's father owning the longstanding jewelry company House of Hung. Lai and Hung both believed that there was a lack of transparency within the jewelry industry (particularly the diamond trade), that led unsuspecting consumers to purchase low quality jewelry at extortionate prices. They believe their approach to be innovative and driven by an honest desire to educate the buyer when it comes to diamonds and their quality. The aim of JannPaul was to remove what the founders feel is an exploitative nature within the jewelry industry. Opting for sleek black storefronts and minimal marketing, their image reflects the transparent, quality-driven ideals that are at the heart of this company. But do they follow through on this promise?
The Experience
The in-store experience of JannPaul is exactly as its founders intended. With a full kit of diamond evaluation tools (hearts and arrows view, microscopes, ASET scope, Ideal scope etc) your first appointment with JannPaul is completed focused upon diamond education. For customers with little to no diamond knowledge, it is difficult to say how helpful this impressive toolkit really is. I am the first to emphasise the importance of these tools in making an informed choice for your diamonds, but you need more than just the image. You need a thorough understanding of how to interpret it. The significance of this data is completely dependant upon the salesperson's ability to explain it thoroughly. Across the board, JannPaul customers agree that their staff are friendly and informative. A big tick for a bricks and mortar store. This focus upon the quality is what sets JannPaul apart from traditional bricks and mortar stores, where sale tactics overshadow any real diamond education.
Your second appointment with JannPaul is spent shortlisting your diamonds. If you need to go away and do your research, the staff can send the certificates and diamond images to your email so you can take some time to understand their significance. Another tick.
Finally, your third appointment will be spent considering settings and finalising your choice of diamond. Some may go straight for the kill and purchase on a first appointment, however my experience of JannPaul and the experiences of other customers certainly suggests that there is encouragement to take some time and make the right choice. So far, JannPaul is ticking a lot of boxes and breaking the mould when it comes to bricks and mortar stores.
However, when comparing to the online market, the diamond data that JannPaul offer is nothing new, and in fact there are other companies who trailblazed the 'education first' approach. As the JannPaul website is currently under construction, it is difficult to asses whether or not their online platform will offer the same user-friendly interface and large inventory of high-quality diamonds that can be found with their competitors (such as Whiteflash and James Allen).
Savvy Diamond Shopper Tip: Did you know that here is no duty to be paid when Whiteflash ship to Singapore? This is a huge benefit for those who are serious about super-deal diamonds like their A CUT ABOVE diamonds. I would also check out Blue Nile and James Allen if your budget is a little smaller.
The Diamonds
JannPaul place a huge focus on the quality of their diamonds, particularly ideal and super-ideal cut diamonds. This is a tall order and instantly holds them up to scrutiny and comparison with Whiteflash; the industry leaders in super-ideal cut diamonds.
The first matter to discuss when it comes to super-ideal diamonds is specification. The term super-ideal can be used to quite simply mean anything that exceeds a GIA or AGS Ideal cut. This still leaves a huge variance of diamond specs with some performing much better than others.
If we use Whiteflash as an example, their in-house A Cut Above collection has some of the most stringent parameters with only a small selection of diamonds bearing the title. Whiteflash are entirely transparent in their A Cut Above specifications, with every detail laid out for the consumer to see. In this way, you know exactly what the term super-ideal means to Whiteflash and the kind of performance you can expect from these diamonds. Currently, JannPaul does not offer the same level of detail. Their website states:
"Our JannPaul Super Ideal Cut exceeds the regular ideal cut range, to achieve the perfect balance between brightness and fire. We place stricter restriction on our crown and pavilion angle, table and crown % and star facet and lower girdles, scrutinizing every facet and angle of a diamond"
Although promising, this tells us very little about where exactly the JannPaul super ideal cut falls in the vast spectrum of super ideal cut diamonds. If a customer is aware or has an interested in purchasing a super ideal cut diamond, it is likely that they will be making like for like comparisons with other in-house collections and without the relevant specifications, JannPaul lose the transparency that is at the core of their business. Without the same super strict guidelines and exceptional light performance that is offered by Whiteflash, JannPaul fall short of taking the crown for education and high-performance diamonds.
For a more in-depth understanding of high-performance diamonds, you can read the stringent specifications for a Whiteflash A Cut Above diamonds here. With incredibly high standards and a completely transparent approach to educating consumers, Whiteflash diamonds are some of the highest performing stones on the market. I would also suggest looking at the Blue Nile Astor Collection, the quality is not as high but come with a lower price tag.
JannPaul Price
I would place JannPaul on the higher end of the price scale; reasonable if you find the right diamond, but on the whole more expensive than online vendors. With no online prices to compare at present, it will be interesting to see if JannPaul can compete with the large inventories and lower prices that wise consumers have come to expect from online stores. Online forums have mentioned that while they find the quality of JannPaul to be generally good, customers have felt limited in their choices, often being given a very small selection to choose from that has been selected by the salesperson based on the customers needs (which are usually discussed prior to making an appointment). This technique may actually be very helpful to buyers – too much choice can sometimes skew the buying experience, and a small, quality selection can lead to better choice during an in-store experience. However, this tailored approach, of ruling out diamonds and keeping choices minimal, will not translate online where consumers will filter selections themselves. It is then that any quality issues with JannPaul diamonds will be seen.
JannPaul Lab Diamonds
JannPaul offers a unique range of lab-grown diamonds under their "White Series." These diamonds are cultivated using meticulous slow growth methods, ensuring the absence of catalysts and utilizing only the highest quality carbon seeds. A prevalent concern in the lab-grown diamond industry is the issue of Stria, which results in birefringence in the diamond. This phenomenon is observable under polarized lights. Moreover, many diamond growers resort to using inferior catalysts or recycling carbon seeds, leading to undesirable hues in the diamond, such as brown, blue, or metallic gray.
JannPaul stands out by guaranteeing that their lab-grown diamonds are devoid of both Stria and off hues. Their commitment to quality is further emphasized by their exclusive use of Type IIa diamonds, which are chemically the purest form. In terms of certification, JannPaul's diamonds are only certified by AGS, GIA, or GCAL 8x, notably excluding IGI certification. This is intriguing, given IGI's reputation as a leading and reputable certifier for lab diamonds.
While JannPaul's rigorous growth methods ensure top-tier quality, it has led to a limited availability of their lab-grown diamonds. They do, however, offer custom orders, allowing customers to specify their preferences for a tailor-made diamond. Their lab-grown diamonds are available in D-F colors and VVS1-VS1 clarity.
It's worth noting a couple of potential concerns for discerning buyers. The absence of IGI certification, despite its industry prominence, and the lack of online listings for their lab diamonds might raise questions for some.
Where to buy a lab diamond? Whiteflash is the best choice based on their diamond quality and customer service. Following Whiteflash would be Brilliant Earth who were pioneers in lab diamonds, James Allen's huge selection are diamonds can't be missed, and finally Blue Nile offering a great selection of financing options.
The Final Word
I commend JannPaul for their commitment to educating the consumer and being transparent in their approach, however when it comes to super-ideal diamonds, the information simply isn't there. It is hard to imagine how their online platform will hold up against such fierce competition, yet I find myself hoping they will work on their specifications and succeed in keeping the ethos of their company alive.
JannPaul Review
Review:

3

out of 5

★★★

by

Richard Jenkins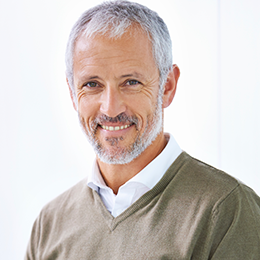 Richard Jenkins, The Diamond Guru
Get free assistance from the Diamond Guru today. You'll be glad you did!
Secure the best quality diamond for your budget.
Don't pay over the odds for your diamond ring.
Have piece of mind that you didn't get ripped off.
Have a Question? Contact us now…