This page contains references to diamonds or engagement rings from different companies. Sometimes I do receive a commission when you click on links and buy the products.
Sometimes within the world of diamonds, you find an exception that proves the rule. An unlikely hero in an unexpected spot where beautiful diamonds can be found at good prices. When it comes to Sam's Club – this is not the case. If you are considering Sam's Club for your diamond needs, I implore you to read this Sam's Club review, so you are armed with the knowledge you need before making a decision.
The History of Sam's Club
Sam's Club is a members-only wholesaler. Following the success of Walmart and Costco, Sam's Club is a familiar name across the US for bulk-buy products at wholesale prices. It might not sound like the kind of place you'd go to buy diamonds, but the familiarity of the name combined with what seem to be 'bargain' diamonds have ensnared many customers.
Sam's Club Experience
Generally, when I review diamond retailers, they fall into one of three categories; those geared solely towards an in-store experience, those focused entirely on an online experience and finally brands that achieve both. Sam's Club doesn't distinctly stand out in any of these categories because it simply isn't a retailer specialising in diamonds. So, what does this mean for the customer?
I'm not about a bells and whistles experience. By this I mean, champagne flowing, fine leather chairs and minimalist window displays do not automatically equal a beautiful diamond. However, most customers need advice. They need guidance and in-depth explanations pertaining to diamond quality and certification. They need to be shown diamonds for points of comparison and have cost broken down to them in a clear and concise way.
This level of customer service requires expert knowledge and Sam's Club can't provide that.
This is not a slight at the hardworking folks who grace the stores, it is just a fact. I have no doubt you will be greeted in a friendly manner and staff will do what they can to assist, but for a purchase of this nature it is not enough.
The Products
Sam's Club is too much of a mixed bag when it comes to diamond quality. There is also the issue of selection – most shoppers are going to find it fairly limiting, particularly as they only sell pre-set rings. If you really know your stuff, you might be able to sift through the duds and find a pretty diamond at Sam's Club, but in fairness if you really know your stuff, you would be shopping with a diamond specialist rather than at Sam's Club! They also use a lot of illusion settings. If you've read my reviews before you will know that illusion settings (tiny diamonds set very close together to give the impression of one central stone) tend to be a red flag for low quality jewelry. They allow the seller to make a decent profit as the tiny, low quality diamonds can be bought very cheap.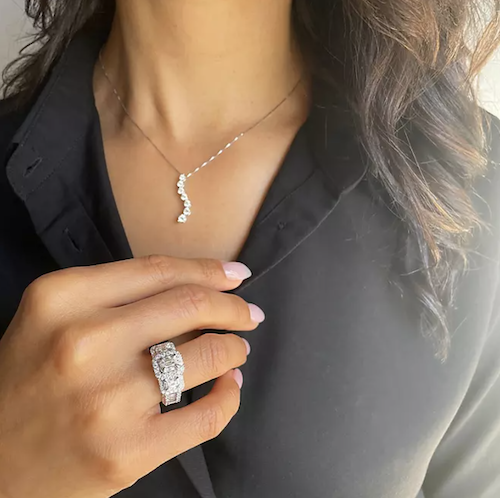 Sam's Club Diamond Prices: A Comparison
One thing that appeals to buyers most about shopping with places like Sam's Club and Costco is the promise of a bargain. The idea that a diamond could be bought for a wholesale price is certainly tempting. Let's break this down.
Sam's Club Round Brilliant Solitaire
Carat Weight: 0.70ct
Color: I
Clarity: VS2
Cut: Hearts and arrows
Certificate: Unknown
18k White gold 4-prong
Price: $2,999
Whiteflash Expert Selection Round Brilliant
Carat Weight: 0.708ct
Color: I
Clarity: VS2
Cut: Ideal Hearts and Arrows
Certificate: AGS
Price: $2,767
First let's look at the Sam's Club diamond. It says it is a hearts and arrows diamond but there is no mention of diamond certificate, nor are there any performance reports or diamond imaging. The website gives the IGI 'appraisal value' so you could assume it has been certified by IGI but this is unclear. Regardless I would never recommend purchasing an IGI diamond, learn more on that here.
The appraisal value is given as $4,290 – this is misleading. Appraisals have zero bearing on the quality of a diamond and in this situation, it is being used as a sales tactic. There is no information about the diamond performance or any specifications. This is part of the Sam's Club Superior Quality Collection so this is a good as it's going to get.
By comparison, the Whiteflash diamond has exceptional light performance and, crucially, the evidence to back it up. Every spec is given and diamond imaging takes this one step further. It is AGS certified with the highest cut quality that AGS give. The price shown does not include a setting, but call it $300 for a white gold prong setting and suddenly the Sam's Club diamond isn't the great deal it seemed to be.
There's a chance the Sam's Club diamond could be a beauty. A chance. When it comes to buying a diamond, we don't take chances. We rely on specs, performance imaging and our own two eyes.
The Final Word
I do not recommend Sam's Club for your diamond jewelry. While they aren't the worst out there, there are a lot of pitfalls and you are likely to be disappointed. Given that their appeal hinges on value, I would suggest taking a look at online vendors like Blue Nile, James Allen and Whiteflash. Not only will you find better value, but you will also be able to take an in-depth look at your diamond choices and examine the finer details. There's also a greater selection of diamonds and settings that no bricks and mortar store could possibly compete with.

Whiteflash specialize in high quality cut round and princess cut diamonds, whereas James Allen is better for fancy shapes, Blue Nile has a larger selection of diamonds at a lower quality/price point.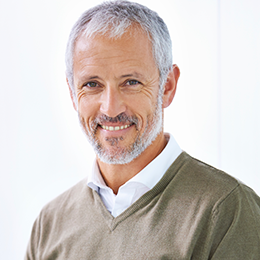 Richard Jenkins, The Diamond Guru
Get free assistance from the Diamond Guru today. You'll be glad you did!
Secure the best quality diamond for your budget.
Don't pay over the odds for your diamond ring.
Have piece of mind that you didn't get ripped off.
Have a Question? Contact us now…
Sam's Club
Review:

2

out of 5

★★

by

Richard Jenkins