Buying 4 carat diamonds and the rings to go with them can be an exciting and overwhelming experience –– especially if you're doing it for the first time. With so many options available online, from iconic brands to custom jewelers, finding your perfect diamond or ring might seem tricky. But with our comprehensive guide to buying 4 carat diamonds and rings online, you'll have nothing to worry about! From understanding clarity grades to choosing settings that show off your precious stone, we're here every step of the way. Just follow these essential tips as you shop around for that special piece of jewelry—we promise it'll be a process filled with ease and joy!
Summary:
Experienced designers, expert gemologists and diamond novices can all agree that a 4-carat diamond is a significant carat weight; a full 3 carats above the average weight for a diamond engagement ring in the USA, a 4-carat diamond ring is a thing of beauty that you are unlikely to see every day.
If you are in the market for a four carat diamond ring, you will find that the guidelines for choosing a diamond of this size are a little different. This guide will help you make the best choices for your ring and result in the best-looking diamond for the best possible price.
How Big is a 4 Carat Diamond?
| Carat | Size |
| --- | --- |
| 1 Carat | Circa 6.4mm |
| 2 Carat | Circa 8.1mm |
| 3 Carat | Circa 9.3mm |
| 4 Carat | Circa 10.1mm |
| 5 Carat | Circa 11mm |
*Image below is not to scale, just shows relationship between sizes.
The image above shows the differences in the carat weight of round brilliant diamonds. This is a guideline, as in truth carat does not indicate the size of the diamond, it only tells us the weight. Measurements of a diamond can be found on a diamond certificate which will give a clearer indication of size. Different shapes will also change how big a 4-carat diamond appears. Shapes like oval and marquise have an elongated silhouette making them look larger than a round brilliant for example.
But the short answer? A 4 carat diamond is a big diamond! I often talk to people about how the 'size' of a diamond is all about context, i.e. a good cut, the diamond shape and the size of the wearers hand…a 4 carat diamond is one of those weights that is likely to look like a considerable diamond on any hand.
Where Can I Buy a 4 Carat Diamond Ring?
Usually I start these guides with a bit of background on the 4 C's and the more detailed matters of diamond buying, but in the case of a 4 carat diamond the most pertinent matter is where you should start your search. So, before we get into the technical aspects, there are some important things to note about shopping for a diamond of this weight.
Diamonds are rare, but a high quality, 4 carat diamond is extremely rare. It is highly unlikely that you will see many of them in bricks and mortar jewelers unless you are looking at the absolute top end of the market (Boodles, Graff etc); jewelry from companies like this can easily enter into the millions. For 99% of people shopping for a diamond ring, places like this are off the table.
The reason that very few bricks and mortar jewelry stores will carry diamonds of this size is due to the cost of buying them in. For many, the purchase of a 4-carat diamond is a once in a lifetime opportunity and these rings will not be sold with the same regularity as a 0.50-point solitaire. The store would have to cover the cost of buying in the diamond, knowing that it could easily sit in the window for a year until the right buyer came along. The overheads in a bricks and mortar store are huge and you will really feel the pinch when trying to find something so unique.
Aside from the obvious financial benefit to buying a diamond online, you will also have a much greater selection of diamond rings to choose from. You will be able to look at multiple 4 carat diamonds to make your comparisons, and match them with a great setting.
But not all online vendors are created equal. To find the best, you consider the following:
High-res imaging and 360 videos provided as standard on all diamonds

GIA or AGS certified diamonds
Additional services (fair returns policy, upgrade options etc)
Performance reports (Sarin, ASET, Idealscope, Hearts and Arrows etc)
Variety in diamonds and settings
There are three industry leaders in online diamond buying who tick these boxes, each offering a different experience to their customers.
Whiteflash – When it comes to quality, Whiteflash take the crown. You will find a wealth of information across their diamond education pages, along with performance reports, high-res imaging and HD Video. Their diamond inventory is smaller than their competitors, as they strictly focus on the highest quality diamonds however make sure you look at their A CUT ABOVE® diamonds, these are the best around and also their collection of Designer Engagement Rings.
James Allen – Pioneer for HD Video and a large inventory of virtual diamonds. James Allen is a great place to search for diamonds if you're looking for Fancy Shape Diamonds. 
Blue Nile – The largest virtual inventory of diamonds, and a great place if you're looking for Fancy Color Diamonds. You may struggle to find high-performance diamonds.
Lab Grown 4 Carat Diamonds
The Benefits of Buying Lab Grown Diamonds
Lab grown or lab created diamonds are significantly cheaper than traditional mined stones, so you can get more bang for your buck without sacrificing quality or beauty. Where many people that couldn't normally afford a 4 carat diamond, they now can.
Where Can I Buy Lab Grown 4 Carat Diamonds?
Lab grown 4 carat diamonds can be purchased from various online retailers and jewelry stores across the country. When shopping for these stones, it is important to do your research beforehand so you can compare prices and find the best deal possible on your purchase. Additionally, make sure you check out any reviews or ratings left by previous customers so you can ensure you're getting high-quality stones that look just as beautiful as traditional ones!
Companies like Whiteflash and Brilliant Earth offer fantastic options when it comes to 4 Carat lab grown Diamond Rings, with certified diamonds from the top labs like GIA or IGI.
The Four C's in a 4 Carat Diamond
The bigger the diamond, the less forgiving. A larger table and surface area mean less places for inclusions to hide and more chance of picking up on any yellow/grey/brown hues.
Nevertheless, I still recommend going no higher than a VVS2 in clarity and a G in color. It is impossible to detect differences between the higher grades but the difference in price can be extreme. Finding a balance between beauty and price relies heavily on a close examination of the diamond which is why high-res imaging and 360 videos are so important.
It may be possible to find an eye-clean SI1 diamond, so take advantage of the technology – a little research and diamond inspection can save thousands of dollars. Inclusions around the edge of a diamond are often hidden by the setting so that is another aspect to consider when making your choice.
When it comes to cut, go for the absolute best. The cut is the key to unleashing fire, brilliance and sparkle, and it a 4-carat diamond there is A LOT to unleash!
4 Carat Diamond Ring Price
This 4.00ct G-VVS2 diamond on James Allen is $57,110. You can see that it is an Excellent cut and a good looking gem.
If you're looking for the best quality cut and light performance then this 4.031ct I VS2 A CUT ABOVE® Hearts and Arrows Diamond from Whiteflash is $65,401. I would say this is a good ballpark figure for your search. As always, prices can vary by tens of thousands of dollars depending on quality but I think around the 65k mark is a reasonable spend for a diamond of this carat weight.
Choosing a Setting
When selecting a setting for a 4 carat lab grown diamond, it is important to ensure the chosen style of setting is able to accommodate for this size. Different styles and designs may require additional space or support when opting for a 4 carat diamond. Solutions such as increasing the number of prongs, mounting on a wider band or opting for an open bottom setting may be necessary. Speak to your vendor before committing to any design and receive their professional opinion on the best option for your 4 carat diamond. I recommend six or eight prongs to give the security needed.
Halos and bezel settings would be suitable, provided they have been crafted to the highest standards however avoid tension settings as they do not give the level of protection that is required for a diamond this size. 
The Final Word
While four carats is considered a large diamond, the size of the stone does not indicate its quality. The Four C's are color, clarity, cut and carat weight and together they affect a diamonds value. A well-cut diamond with good symmetry will have more brilliance than a poorly cut stone even if it weighs more. When buying a four carat diamond ring be sure to look at a variety of stones with different shapes and grades before making your final decision. With so many choices available it is important to consult with an expert who can help you select the best possible ring within your budget. Always choose the best possible cut and only shop for GIA, AGS and IGI certified diamonds. A 4.00ct diamond is a rare thing of extreme beauty; choose wisely to get the most from your ring.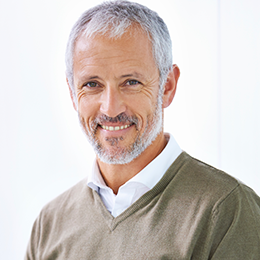 Richard Jenkins, The Diamond Guru
Get free assistance from the Diamond Guru today. You'll be glad you did!
Secure the best quality diamond for your budget.
Don't pay over the odds for your diamond ring.
Have piece of mind that you didn't get ripped off.
Have a Question? Contact us now…