This page contains references to diamonds or engagement rings from different companies. Sometimes I do receive a commission when you click on links and buy the products.
If you've been on Your Diamond Guru before, I'm sure you will have seen me mentioning either the Gemological Institute of America (GIA) or the American Gem Society (AGS). These two are the most well-known and best-trusted independent diamond certification organizations operating today (although the AGS is being incorporated into the GIA). Most diamonds are graded through these two organizations, and I would always recommend diamonds that have their seal of approval.
However, there are many more organizations out there that offer the same services. Some are worthwhile certifications to have on a diamond. Others? Not so much. Today, I will be reviewing whether EGL certification is worth the paper it is printed on.
Here's what you need to know about EGL certification and their diamond grading reports.
Who Are The EGL?
The EGL, formally known as the European Gemological Laboratory, is one of Europe's largest networks of gemological laboratories. Established in 1974, they claim to be the largest independent network of laboratories in the world. To back up their claim, it's worth noting they have a presence in India, South Africa, Israel, and the USA.
They make their money by offering cheaper grading services at a much faster turnaround than the GIA or the AGS. This is popular with larger retail chains who are looking to push a lot of product out.
The Bottom Line: Are They Worth It?
I'm going to save you some time and cut to the chase—A diamond with EGL certification is not worth buying.
Time and time again I've seen people suffer disappointing diamonds because they've gone with EGL-certified stones. For example, I once saw someone purchase a 1.04 ctw VS1 H for $4,600. They thought they'd gotten a great deal, as a diamond like this usually goes for a much higher price. Unfortunately, as it turned out upon closer inspection, the diamond was actually an SI1, with a color grade one under what it had been previously given.
Consider the previously mentioned price with diamonds of the same given quality. This 1.04 ct H VS1 Round Cut Loose Diamond from Whiteflash is currently priced at $9,137. That's a 66% price difference. This diamond is also GIA-verified.
The cause of the EGL's use of 'grade inflation' (a process that plagues many diamonds on the market, where the grading given is higher than deserved) is hard to diagnose. One potential reason, something that differs them from the GIA, is that they are a for-profit organization. Because of this, they have the profit motive to provide clients with the kind of good quality gradings that they are looking for.
Unfortunately, it's an issue where a diamond certifier needs to make money to keep afloat, and retailers have the power to ask for looser gradings in return for keeping the certifier in business.
Discover More of the Best Diamond Grade Certifications
Evidently, GCAL isn't the only independent diamond certification organization that grades diamonds today. There are countless others, which does present a problem, especially for the uninitiated diamond buyer.

Which certification is the most trustworthy?

That's where Your Diamond Guru comes in. I've spent years compiling reports, statistics, and eyewitness accounts to determine what certification is worth its salt, and which isn't worth the paper it's written on. Head to my certification section to find out more about diamond certification and contact me directly for help purchasing a diamond.
The EGL versus the GIA
Where the GIA pioneers consistency, the EGL is the opposite. The GIA is stricter in how it provides its gradings, which is what you want out of a certifier. The signs of a good diamond certification organization are:
Consistency;
Reliability;
Stringency.
A good rule of thumb is to look at what kind of diamonds high-quality retailers are stocking. For example, James Allen doesn't stock diamonds with EGL certification.
EGL Diamond Grading Reports
EGL diamond grading reports contain the assessments you'd expect to find in a report, such as:
Cut grading;
Color grading;
Measurements;
Clarity grading.
They offer preliminary reports to diamond dealers. What happens at this point (unfortunately) is a classic example of retailers having too much influence over what should be an unbiased process.
If a retailer does not like the grade they've been given, they can withdraw payment. This is obviously bad for the for-profit EGL, and so it influences the EGL to give the desired grade, regardless of the diamond's actual quality.
One negative outcome of this and the EGL's inconsistency is that RapNet, the best known and one of the most trusted online platforms for diamond trading, banned the trading of diamonds with EGL certification outright.

Does the EGL Offer Any Benefits?
While my initial argument will be the cons definitely outweigh the pros here, it wouldn't be an unbiased article if I didn't talk about benefits the EGL offers in their approach.
First of all, the EGL clarity grading scale solves an issue with the GIA's. Essentially, the GIA use an 'I1' grading that is far too broad, and doesn't encapsulate the differences in clarity you can still get at these lower quality points. The EGL offer an 'SI3' option, meaning those diamonds which could be graded above an I1 can be, which offers more differentiation for diamond retailers.
The EGL are also undoubtedly fast in their grading turnarounds, which is great for large retailers looking to quickly push product. They're also cheaper than the GIA by a long way.
However, do I think these advantages are negated by the issues spoken about previously? 100%.
My Final Recommendations
In conclusion, I would not recommend buying a diamond with EGL certification. It does not guarantee the peace of mind within the purchase you get with other certification options, such as GIA or AGS. It's actually very risky to pick up a diamond with an EGL certification, for the reasons listed in this article.

At the end of the day, when purchasing a diamond, you're not only buying the diamond itself, but the history of the diamond and the proof that it has the quality it's been ascribed during the sales process. You want to make sure that the proof matches the diamond, otherwise the whole purchasing process has been wasted. I would recommend only purchasing diamonds with trusted certificates from trusted vendors; I would start this search by reading from reviews from Whiteflash, Blue Nile, Brilliant Earth and finally James Allen.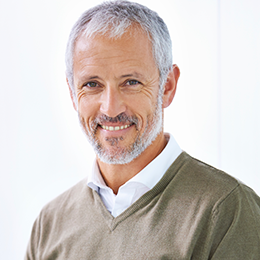 Richard Jenkins, The Diamond Guru
Get free assistance from the Diamond Guru today. You'll be glad you did!
Secure the best quality diamond for your budget.
Don't pay over the odds for your diamond ring.
Have piece of mind that you didn't get ripped off.
Have a Question? Contact us now…