This page contains references to diamonds or engagement rings from different companies. Sometimes I do receive a commission when you click on links and buy the products.
Vera Wang's exemplary design ability has now spread over into the realm of diamonds.
Born as the daughter of immigrant Chinese parents, Vera Ellen Wang grew up during the 40s in New York City. Embarking on a career in the fashion industry, she became an editor at the world-famous Vogue magazine before eventually opening her own bridal boutique after realizing a passion for designing beautiful wedding dresses.
Her gorgeous gowns attracted plenty of attention amongst Hollywood celebrities, and this illustrious following has led to her becoming one of the USA's most popular designers of bridal wear, with numerous accolades and awards under her belt. However, Vera Wang's business empire doesn't only encompass bridal wear. She now designs lingerie, jewelry, fragrances, eyewear, and home products and, most recently, she has been working in collaboration with Signet Jewelers and Kohl's on her project to launch a signature range of stunning diamond engagement rings.
Vera Wang's engagement rings have been designed by someone who has an in-depth understanding of the precise details sought after by bridal customers.
Her collections feature heavily detailed rings with a fairytale feel.
Each ring features a blue sapphire to represent lasting love.
Most rings in the collection feature a halo as well as pavé diamonds along the shanks.
The Distinctive Features of Vera Wang Diamonds
Vera Wang's diamond rings are highly embellished, with many melee diamonds adorning them. In some Vera Wang ring settings, there can be up to 1.00 carat total weight (CTW) of melee diamonds! Another distinctive feature of Vera Wang rings is the blue sapphire set into the head's side profile to symbolize lasting love and give the rings in the collection an iconic look. As you'd expect with Vera Wang pieces; there's tell-tale romance and symbolism.
Most Vera Wang rings also feature either a double-halo or single-halo around the central stone so it looks bigger. Typically, there are also pavé diamonds lining the shanks. This combination gives the ring a major sparkle factor.
Quality and Color
The Vera Wang marketing material states that the designer ring collection is set with diamonds of near-colorless H-I quality and with a minimum SI2-I1 quality. Unfortunately, these details are quite vague. Overall, the rings have good workmanship, with excellent attention paid to finishing details, but the diamonds are, in general, not always of the very highest quality.
One of the issues to consider when looking at Vera Wang engagement rings is that the Stone Carat Range descriptions are confusing and potentially misleading – you may well feel that you need expert guidance to help you navigate this. The figures listed for "Stone Carat Range" actually appear to be relating to the total weight of the stones within the ring, rather than solely the center stone itself.
Also, it's important to note that the descriptions of the clarity and color of the diamonds aren't based on the grading standards of the AGS/GIA. Vera Wang rings don't come with a third party grading certificate, and while a document is provided to the buyer upon purchasing stating that the diamonds used do meet the brand's minimum requirements, there is no GIA/AGS report provided to reliably source the grading. As diamond experts, this concerns us somewhat as you should feel confident in the individual diamond you are buying.
Furthermore, Vera Wang engagement rings make use of illusion settings (while avoiding using the term). These settings involve the use of small diamonds set closely together in order to create the impression of a large single central diamond. Again, this presents a quality issue. Small diamonds can more easily be obtained and are far more affordable than a single center stone.
Diamond Imagery
As you might expect from the above, there is no diamond imagery provided for Vera Wang diamond rings to determine their quality clearly. This, again, suggests that impurities may be hiding inside the diamonds. That's not to say the ring styles and designs aren't beautiful, just that maybe the diamond isn't actually the star of the show.
Pricing Of Vera Wang Diamond Rings
The Vera Wang diamond engagement ring collection spans numerous styles and this means that the rings are available at several different price points. From complex three-stone ring settings to simple solitaire engagement rings, there's something for people on all kinds of budgets. That said, it's important to be aware that rings from the Vera Wang collection are, in general, more costly than rings with a similar appearance found elsewhere, although they are cheaper (relatively speaking) than a Cartier or Tiffany pre-set ring.
Overall, then, Vera Wang ring prices are middle of the road – neither the cheapest nor the most costly, but it's important to note the pros and cons of this collection.
As pre-set rings, Vera Wang's range is convenient and more affordable than some of their competitors, but they also come with some uncertainty attached. Since the center diamonds aren't AGS or GIA certified you're always going to have some lack of clarity about the quality of your purchase. In general, you can consider the diamonds in the ring that you're buying to be of lower quality than you might expect for the price – you are paying for the Vera Wang name on the setting.
While you'll be getting a beautiful ring with a stylish design, you can probably get a higher quality ring with a similar appearance and offering better overall value for money elsewhere.
A smart diamond buyer knows that Cut is the most important of the 4C's so you should always purchase a diamond with Light Performance Imagining to make sure you're getting the best cut. Companies like Vera Wang often don't provide them as they don't want to show to low quality of the diamond.
So where do I recommend?
Investing in a diamond requires due diligence. It's essential to conduct thorough research and engage with specialist jewelers who are not only knowledgeable but also transparent in their offerings. Companies like Whiteflash and James Allen stand out in this regard. They proactively provide comprehensive image reports and videos, ensuring that customers have a clear understanding of their potential purchase.
Whiteflash is renowned for its exceptional customer service. They offer both lab-grown and natural diamonds, catering to a wide range of preferences. Additionally, their collection boasts designer settings, allowing customers to choose a piece that aligns perfectly with their aesthetic desires.

On the other hand, James Allen excels in offering a seamless purchasing experience. They provide flexible payment options, ensuring that buying a diamond is as straightforward as possible. With a vast selection to choose from, James Allen presents customers with a plethora of choices, ensuring they find a piece that resonates with their taste and budget.
By choosing such dedicated retailers, you can be confident that the diamond you purchase will not only be of high quality but will also radiate beauty in any setting.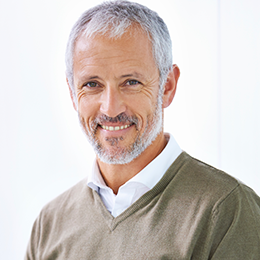 Richard Jenkins, The Diamond Guru
Get free assistance from the Diamond Guru today. You'll be glad you did!
Secure the best quality diamond for your budget.
Don't pay over the odds for your diamond ring.
Have piece of mind that you didn't get ripped off.
Have a Question? Contact us now…
Vera Wang
Review:

3

out of 5

★★★

by

Richard Jenkins