This page contains references to diamonds or engagement rings from different companies. Sometimes I do receive a commission when you click on links and buy the products.
In today's digital-forward landscape, several online platforms are attempting to make their mark in the diamond retail sector. Brilliance.com is one such platform, aiming to provide an alternative to the traditional brick-and-mortar diamond buying experience. While they offer a variety of diamonds and fine jewelry, like any online retailer, they come with their own set of advantages and challenges.
Overview of Brilliance.com's Background
Brilliance.com began its operations over three decades ago, establishing itself within the confines of the bustling diamond district. The company's goal was to introduce a sense of transparency and value to the online diamond marketplace. As the years progressed, the platform transitioned its operations online, aiming to harness the power of e-commerce.
From the outset, the company chose to form direct relationships with diamond mines and manufacturers. This approach was designed to broaden their selection and potentially offer diamonds at more competitive prices by cutting out intermediaries. That said, the effectiveness of this strategy in delivering consistent quality and value to customers has been a topic of varied opinions. While the platform is backed by a team of gemologists and craftsmen, the overall online shopping experience they provide is still up for individual interpretation.
The Website
Brilliance.com offers a good user experience, with a straight forward, easy to navigate landing page. The website allows customers to explore the brand's collection by the type of jewelry they want to buy, the style or stone of the jewelry, or by using educational guides to direct them towards the right ring or diamond.
Certifications at Brilliance.com: A Nod to Quality and Authenticity
Brilliance.com leans on recognized gemological institutions for its diamond certifications. Their natural diamonds come with the seal of the Gemological Institute of America (GIA), while their lab-grown diamonds are vetted by the International Gemological Institute (IGI).
Why is this commendable?
GIA's Reputation: As the industry's gold standard, GIA's certification attests to a diamond's authentic specifications and quality.
IGI's Expertise: Renowned for lab-grown diamond certification, IGI ensures these diamonds meet distinct quality benchmarks.
Buyer Assurance: These certifications bolster consumer confidence, ensuring transparency and the diamond's genuine attributes.
In a market where trust is crucial, Brilliance.com's adherence to these esteemed certifying bodies underscores their dedication to quality and clarity.
The site also features a comprehensive Education facility, which offers users a wide range of easy-to-digest information covering topics such as Diamond Shape, Cut, Color, Clarity, and Carat, as well as a guide to Setting Types and a Metal Education Guide.
Brilliance.com's Imagery Gap: A Concern for Discerning Buyers
While Brilliance.com assures customers with the backing of GIA certificates for their diamonds, there's a significant blind spot: the lack of accompanying imagery and light performance images.
Why is this a concern?
Visual Verification: A GIA certificate, while crucial, only tells a part of the story. Images provide a tangible visualization of the diamond's actual appearance, complementing the textual details on the certificate.
Light Performance Insights: Without light reflector images, such as ASET or ideal-scope, buyers miss out on understanding how a diamond plays with light – a vital factor determining its brilliance and fire.
Buying Experience: Purchasing a diamond based solely on a certificate is akin to buying blind. Without imagery, there's a gap in the buyer's comprehension of the diamond's true character.
In the realm of online diamond retail, where firsthand viewing isn't possible, detailed imagery bridges the gap between virtual and reality. Brilliance.com's omission in this area may be a hurdle for those prioritizing a holistic understanding before making a purchase.
Diverse Settings at Brilliance.com: Crafting the Perfect Moment
When it comes to selecting the perfect ring, the diamond often steals the spotlight. Yet, the setting plays a pivotal role, setting the stage for the gem's brilliance. At Brilliance.com, the variety of designs available underscores their understanding of this intricate dance between stone and setting.
Spotlight on Their Collection:
Solitaire Rings: Celebrating the timeless allure of simplicity, their solitaire designs let the diamond take center stage, offering a classic elegance.
Side Stone Rings: These designs incorporate additional gemstones flanking the central diamond, adding depth and a layered aesthetic.
Halo Rings: Embracing modern trends, halo settings surround the main diamond with a halo of smaller stones, magnifying its presence.
Three Stone Rings: Symbolizing the past, present, and future, these rings beautifully represent enduring love with a central diamond flanked by two others.
Antique Rings: Paying homage to vintage elegance, these settings offer intricate detailing reminiscent of bygone eras.
Gemstone Rings: Introducing vibrant hues, these designs incorporate colored gemstones for those seeking a touch of distinction.
Pre-set and Moissanite Engagement Rings: For those seeking a streamlined selection or an alternative to traditional diamonds, Brilliance.com offers ready-to-wear options and the radiant beauty of Moissanite.
No matter the preference—be it understated elegance or opulent grandeur—Brilliance.com's vast array of settings ensures that every seeker finds their perfect match. Craftsmanship and design converge on their platform, making the journey of ring selection as memorable as the moments these rings come to represent.
Custom Engagement Rings
The website also allows customers to create their own Custom Engagement Ring. Simply submit drawings or pictures of what you're looking for, provide information in terms of your preferred metal, center stone shape, and preferred price range, as well as any additional notes about the design or the ring. Some of the diamonds feature stock images and sample diamond videos – again this has no reflection on the quality of the actual diamond you are buying.
One of the brand's representatives will then contact you to narrow down the design options, before sending you an image of what the ring will look like. (You will need to pay a deposit before they send you the renderings).
According to the site, this custom ring service will allow you to create your own version of designer rings at a fraction of the price.
Assessing Quality at Brilliance.com
Brilliance.com stands firm on their commitment to high-quality craftsmanship. They assert that each diamond set and every ring cast undergoes meticulous scrutiny by a cadre of expert gemologists, design specialists, and jewelry artisans. Their confidence in the lasting endurance of their products is reflected in the provision of a lifetime warranty.
However, a dive into customer feedback paints a more nuanced picture. Despite their claims of longevity and unmatched quality, reviews are strikingly mixed, with a noticeable number highlighting concerns over product quality. Potential buyers should tread cautiously and consider both the brand's assurances and customer experiences before making a purchase.
If you've got the budget and are looking for the highest quality diamonds for your engagement ring, take a look at the Whiteflash A Cut Above diamonds.

If price is your main priority and are willing to sacrifice on quality then take a look at Blue Nile who have a larger selection of diamonds.
Packaging and Gift Services at Brilliance.com
When investing in a piece from Brilliance.com, presentation and delivery play a pivotal role. Here's a breakdown of what you can anticipate:
Packaging Nuances:
Overall Presentation: Every diamond and fine jewelry item arrives in the standard Brilliance Presentation Box. The design is straightforward, with a neutral grey hue that might resonate with some, while others might find it a bit understated.
Contents within the Box: Within the box, customers find a detailed Gemological Appraisal for engagement rings and diamond jewelry, certified by the platform's Master Gemologist. Additionally, an option exists to request a Dropbox link containing electronic copies of the purchase receipt, appraisal, and certificate (when applicable).
Specific Packaging: Engagement rings and diamond jewelry are placed in an environmentally conscious display box with a basic plush interior. For those procuring loose diamonds, they're either showcased in a tension ring (strictly for display and not for wear) or safely ensconced within an acrylic case to assure a secure delivery.
Gift Boxes: All fine jewelry purchases from Brilliance.com are handed over in their signature gift boxes, maintaining a consistent, if somewhat plain, look.
Gift Services – A Closer Glance:
Gift Cards: These are redeemable online, and there's the option to include a personalized message on the gift card during the checkout process.
Gift Receipt: Customers can opt for a gift receipt that displays the product description minus the price. This enables recipients to initiate a return or exchange if desired.
Direct Shipping: For those wanting the gift to be sent directly to the recipient, it's necessary to coordinate with one's credit card or banking institution to list an alternative shipping address.
Shipping and Delivery:
Complimentary express shipping is a standard with Brilliance. They ensure that every order is meticulously packaged and fully insured, using well-regarded courier services for delivery. Notably, for the safety of the shipment, an adult's signature is mandatory upon delivery.
In conclusion, while Brilliance.com offers a comprehensive packaging and gifting solution, the packaging's neutral aesthetic might not appeal to everyone. It's a mix of practicality and simplicity, so potential buyers should align their expectations accordingly.
The Bottom Line
Brilliance.com offers an expansive array of diamonds and jewelry settings, backed by industry-standard certifications and the promise of expert craftsmanship. Their commitment to quality is apparent in their offerings, from diverse ring settings to meticulous packaging and gift services. The brand's assurance of a lifetime warranty showcases their confidence in their products' longevity.
Yet, like all that glitters, it's essential to approach with a discerning eye. The mixed reviews, particularly concerning product quality, serve as a reminder that while Brilliance.com shines in many aspects, it might not always live up to every expectation. Prospective buyers should weigh the brand's promises against the candid feedback of past customers, ensuring that their investment in brilliance truly sparkles in the long run.
I would recommend buying with them overall and would suggest you look at shopping with Blue Nile or James Allen who both have huge selections to choose. If however you are looking for the best of the best when it comes to diamond quality and customer service then look no further than Whiteflash.
Brilliance Review
Review:

2

out of 5

★★

by

Richard Jenkins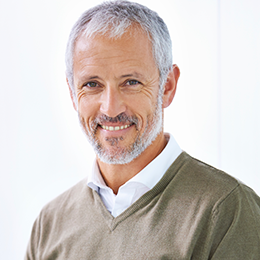 Richard Jenkins, The Diamond Guru
Get free assistance from the Diamond Guru today. You'll be glad you did!
Secure the best quality diamond for your budget.
Don't pay over the odds for your diamond ring.
Have piece of mind that you didn't get ripped off.
Have a Question? Contact us now…