This page contains references to diamonds or engagement rings from different companies. Sometimes I do receive a commission when you click on links and buy the products.
James Allen was one of the pioneers of online diamond sales and is still one of the leading names in this increasingly competitive market. They have built themselves an enviable reputation and have a solid client base of returning customers which is why I felt it was so important to start with a James Allen Review.
This James Allen review covers:
The Company
The business ethos of James Allen is simple; offer their customers the best quality of diamonds at the best possible prices. They operate solely online in order to reduce overheads and pass these savings onto their customers.
All the diamonds sold on the company's website are certified by AGS, IGI or GIA, the best respected gem labs in the business. This gives their customers the reassurance that they are buying the quality they expect. James Allen pride themselves on ensuring that every piece of jewelry they sell has undergone a stringent quality control process.

The History
The company was founded in 1998 by husband and wife team James Allen and Michele Schultz. They called themselves dirtcheapdiamonds.com and quickly became one of the first truly successful online jewelry retailers. As is the case with several jewelry retailers, Blue Nile being another, JA was formed following its founder becoming increasingly frustrated at the lack of choice when it came to searching for an engagement ring. This became their signature product and one they are still renowned for today.
In 2005 the e-commerce platform R2Net was formed which joined forces with the company. The retail brand name became JamesAllen.com and the company's entire marketing strategy was turned on its head.
The cheap image was replaced by one way more sophisticated and they became to sell diamonds accredited by the leading authorities. While competitors have come and gone JA are still enjoying great success and now, in 2015, are one of the leading name in online jewelry sales.
Exclusivity
One of the areas James Allen prides themselves on is their selection of fancy color diamonds. These are extremely rare, very precious and a wonderful of way of adding that personal touch to a piece of jewelry. Yellow, pink, blue, green and brown diamonds positively dazzle when placed in their unique settings, ensuring the receiver of such a ring will be blown away. And judging by the reviews, the lucky ladies who have been proposed to with one of these rings have felt extra special when one was slipped on their finger.
Another area is the James Allen True Hearts™ diamonds. James Allen describes its True Hearts™ Hearts and Arrows collection as "the ultimate expression of love". They are described as lasting masterpieces and perfection. Find out what I think of these diamonds with my in-depth review here, before taking a look at my review on the Blue Nile Astor Collection and Whiteflash's A CUT ABOVE Diamonds.
James Allen Pricing
James Allen offers a price matching program for their diamonds. If you find a diamond that is certified by either the GIA or AGS and is available for purchase online, James Allen will match the price. To request a price match, you will need to provide the URL of the website where you found the lower price, as well as the carat weight, color, clarity, and cut of the diamond. James Allen will review the request and determine if the diamond is eligible for a price match. If the price match is approved, you will be able to purchase the diamond at the lower price – however many retailers have their diamonds in house (like Whiteflash that deal in higher quality cut diamonds so this won't be possible). Please note that price matching is not available for loose diamonds, and some exclusions may apply.
James Allen Loose Diamonds
Lab-created diamonds are real diamonds that are grown in a laboratory using advanced technology, rather than mined from the earth. They have the same physical, chemical, and optical properties as natural diamonds, and are graded using the same standards as natural diamonds by organizations like the GIA.
One of the main benefits of lab-created diamonds is that they are more affordable than natural diamonds, making them a good option for those who want the look and feel of a diamond engagement ring or other piece of diamond jewelry, but don't want to spend as much money. James Allen offers a wide range of lab-created diamonds in various shapes, sizes, and grades, so you can find a diamond that fits your budget and style.
In addition to offering a variety of lab-created diamonds, James Allen also provides customers with educational resources about lab-created diamonds. This helps customers make informed decisions about their diamond purchases, whether they choose a natural diamond or a lab-created diamond.
Overall, James Allen is a reliable and trustworthy company for purchasing lab-created diamonds. They offer a wide selection of diamonds at competitive prices, and provide customers with the tools and resources they need to make informed decisions about their purchases. Other options to consider when purchasing lab created diamonds are Brilliant Earth and Whiteflash.
Designer & Custom Items
Royal Halo and Mille Couers are two highly respected names who sell their pieces through the James Allen website.  Royal Halo design jewelry that has the maximum brilliance and impact. Mille Couers specialize in colored gemstones to add an extra dimension to their stunning designs.
Both companies pride themselves on the quality of the jewelry they produce and this is a big thumbs up for James Allen that they have chosen them as retail partners.
The 'Design Your Own Engagement Ring' service is a great and the vast majority of the rings are created using this method. Only the Royal Halo and Mille Coeurs collections are sold preset. Yes, this service is offered by most of the top online diamond retailers but we liked the simplicity of this one.
You can start with either the stone or the setting and once you click on your option you are taken to another screen to pull the whole thing together. We chose to kick off with the stone and this offers you a multitude of choices including price, shape and color of stone, cut, clarity, carat and even the origin of the stone.
Once we had chosen our stone, a radiant cut pink diamond, we moved onto the setting and selected a classic solitaire in 18k white gold. One last click and there was our ring in front of us!
It would have been nice to see the stone actually in the setting rather than in a small image in the top left hand corner and this is an area where maybe a bit of technological tweaking is called for. When they have gone to such lengths to make this such a fun experience this feels a bit of let down at the very end.
The Highest Possible Quality?
As you would expect from a top end retailer much emphasis is placed on the 4 C's when they refer to the quality of the gemstones and jewelry they have on offer.
Every gemstone carries an accreditation from either AGS, GIA or IGI. This is your reassurance that the gemstone you are spending all that money on is what is claims to be and is not a cheap stone being passed off as one of a higher quality. If you're looking for Hearts and Arrows Diamonds though I would still head to Whiteflash as they offer a better all round service.
James Allen and Blue Nile have the largest market share of the online diamond industry. They have a similar business model in that they sell diamonds from other vendors as their own. That is where the similarity ends however. JA have access to the 50,000 diamonds in their inventory whereas Blue Nile do not. They appraise the stones they are going to sell to ensure they are of the pristine quality the company is renowned for.
The Website
Considering the fact that James Allen sell purely online the initial impression of their website was a tad disappointing. The minimalist effect they have gone for, with the onus on imagery, isn't unpleasant it just lacks zip.
The old saying never judge a book by its cover could have been coined for this site however once you get past the somewhat underwhelming home page it is actually a very efficient and user friendly e-commerce site. Easy navigation and some very nice features, one of which we look at in more detail in the next section, give the intended impression that you are shopping with a top end company.
The customary FAQ section is succinct but covers most, if not all, bases and there are other options available if you want more info. For those who want to know more about the diamonds they are interested in the real time consultation is particularly impressive.
Pick your stone, fill in your name and phone number, and an expert will call you to talk you through the attributes of that particular gem. There is also a phone number on the home page and a live chat option which claim to be 24/7 but nobody was prepared to get up at 4am to test them out!
Another good idea which could have been so much better is the ring sizing wizard. It was all looking good until we had to calibrate the screen using a credit card or driving license, this didn't work too well for us but that may have been due to our impatience.
There have been independent reviews regarding this service where customers rings have been too big on arrival and they are wary of returning them in case they end up too small. This is definitely an area where an immediate overhaul is in order.
The overall impression of the James Allen website is a B, with the comment "could do better". Many will disagree with me but having reviewed numerous sites of this kind there are better ones out there.
The Imagery
This area is, for me anyway, the star of the James Allen website. You peruse the rings, click on the one you like and by moving the cursor over the image it rotates 360°.
This gives you a chance to see the ring from every possible angle and there are extra images below showing it on hand. Go on, give it a go yourself:
It can be difficult to get the full effect of a setting in an image and this clever tool solves that problem instantly.
The Shopping Experience
Not much to complain about in this area at all. The site is easy to navigate, the ring creation great fun and a smooth, easy checkout. The only bit I didn't like about the check out is that you have to log in to continue and having the option to log in via Facebook is kind of defeating the object if you are buying a ring in secret to make a proposal.
The multiple payment options are good, as is the opportunity to get finance for a particularly large purchase. Considering my custom made ring totaled an eye watering $164,770 this would be the only way many could afford to pay for such a piece.
The Information on Offer
James Allen are pretty big on educating their clients on the various aspects of the gems they sell and have a dedicated education tab to serve this purpose. While not as in-depth as the likes of Whiteflash it does the job and will undoubtedly assist those who want the perfect ring for their lady but know very little about the differences between the actual stones.
The Choice
As James Allen work with many selected partners the choice of stones and rings is slightly overwhelming. Granted, every page makes it easy for you to narrow down the field quickly but a slightly scaled down catalog would do them no harm.
Women will love this site, men will be baffled by it. You cannot knock them for offering their customers as much choice as possible they just seem to have gotten carried away a bit.
The Packaging
Lacquered red boxes containing white satin is the packaging of choice for James Allen. Very understated and uncluttered, I like these boxes as they hit the right note between heightening anticipation without being ostentatious. They also do larger boxes which have a small drawer feature at the bottom. These can double as a keepsake box which is a nice touch.
James Allen Returns Policy
The company promises that if you aren't totally satisfied with your order you can return it within 30 days for an exchange or a full refund. They pay for the return shipping for US customers and all customers are limited to 3 returns.
There is a charge of $25 for re-polishing if an engraved item it returned. The returns procedure is rather long winded and can be found in full in their FAQ section. near the bottom.
Bottom Line
This pained me somewhat as I like James Allen and their overall business model. However, their website is definitely lacking in some areas and as this is their sole retail outlet it should be spot on. The features I found fault with are brilliant by design but when they have been implemented into the site they haven't fared so well.
4 out of 5 is nothing to be ashamed of, and they fare way better than other sites I have reviewed. However, when compared to a website of the caliber of Whiteflash there is no way I could give them a 5.

James Allen have been extremely clever in plugging that gap in the market between the very best companies such as Tiffany's and the cheap and not always cheerful end of the market a la Zales.  Their business model holds up extremely well in the 21st century and any girl getting an engagement ring from James Allen is a very lucky lady.
James Allen
Review:

4

out of 5

★★★★

by

Richard Jenkins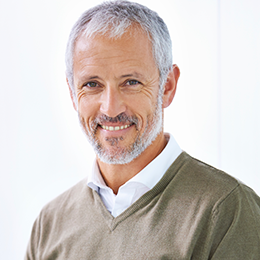 Richard Jenkins, The Diamond Guru
Get free assistance from the Diamond Guru today. You'll be glad you did!
Secure the best quality diamond for your budget.
Don't pay over the odds for your diamond ring.
Have piece of mind that you didn't get ripped off.
Have a Question? Contact us now…