This page contains references to diamonds or engagement rings from different companies. Sometimes I do receive a commission when you click on links and buy the products.
HRD are a European diamond certifier. Diamond certifiers are incredibly important within the diamond buying lifecycle, as they provide verification for buyers that what they're purchasing is legitimate and as described. Essentially, certifiers make sure that what you see is what you get.
However, not all diamond certification organizations were created equal. Part of any knowledgeable diamond purchasing process must involve determining whether the certification included is worth its salt. If not, I'd start looking for another diamond.
When it comes to HRD, are they a worthwhile certification to choose out of so many that exist on the market today?
Who Are the HRD?
Hoge Raad voor Diamant (HRD) was founded in 1973. They are a well-known diamond certifier in Europe, and their headquarters is currently in Antwerp, Belgium. For US customers, HRD is not properly seen as a valid diamond certifier, and you will most likely find it hard to come across diamonds certified by them.

Are HRD Trustworthy?
I've seen multiple cases where diamond grading carried out by the HRD is inconsistent. As consistency is one of the most important things to look for in a diamond certifier, this is a huge issue for potential buyers.
At the same time, HRD are known for inflating the certification they provide on diamonds, relative to other well-known certifiers. For example, in comparison with the GIA, I've found that HRD grades are placed at one to two spots higher than with GIA grading.
Cost is also a problem. HRD-graded diamonds are often priced much higher than GIA-graded ones. What this means is that diamond companies are making massive profits on diamonds that aren't worth what they're charging for them.
How Does the HRD Work?
Like other diamond certifiers, HRD appraisers analyze a diamond's characteristics, such as the Four Cs, and then produce a full report, detailing the qualities and components that have been evaluated during the appraisal. This is then sent out with the diamond, so that diamond retailers can sell those diamonds with verification.
Their grading report will be a little different from those supplied by the AGS or the GIA. For example, their clarity grading scale is as follows:
| | |
| --- | --- |
| HRD | GIA |
| LC (Loupe-clean) | Internally Flawless |
| VVS1 | VVS1 |
| VVS2 | VVS2 |
| VS1 | VS1 |
| VS2 | VS2 |
| SI1 | SI1 |
| SI2 | SI2 |
| P1 (Pique 1) | I1 |
| P2 (Pique 2) | I2 |
| P3 (Pique 3) | I3 |
Why is Certification Important?
Certification is important because not everyone has the ability or capacity to check the features of a diamond. If something is described as a VS2 clarity grade, how can you be sure when simply viewing it with your naked eyes? It's simply not possible.
Diamond certification is essentially verification, proof that the diamond you're looking at is exactly as described. This is important because, not only does it lead to a more transparent market, it also means you won't be getting a bad deal upon purchase.
Certification gives you the peace of mind that what you see is what you're getting. It forces sellers to be truthful about their wares and safeguards the wallets of buyers.
Finding Diamonds With the Right Certification
If you're looking for diamonds with trustworthy certification, choose ones from either Whiteflash, Blue Nile, or James Allen. These three are market leaders, and consistently offer the best quality diamonds and diamond jewelry at both competitive prices and the highest quality craftsmanship.
HRD Versus Other Diamond Certifiers
Some diamond companies today are looking to increase their margins by unscrupulous means. One easy way to do this is by working with a diamond certifier who will inflate diamond gradings, allowing them to sell a diamond for more than it's actually worth. When a grading is inflated, price in inflated, leaving the buyer out of pocket and out of luck.
My first recommendation when looking at an HRD-certified diamond is to develop some in-depth price comparisons. My second is to work on the assumption that the diamond you're looking at is equivalent to a GIA diamond of two color and clarity grades lower.
Issues to Be Aware Of
Beware of grading inflation! If I was to compare an HRD diamond with a GIA equivalent and they both had a G color grading, I would assume that the HRD diamond was actually an H.
HRD are also less strict about how they assign their gradings. For example, a diamond might have been a solid VS1 if it wasn't for a slight feather that sits on the girdle. Now, the GIA are very strict and would immediately downgrade to a VS2. The HRD, on the other hand, is more lenient and would probably still assign VS1 grading. While this seems like a nice thing to do for the diamond company, it's a decision that will come back to bite the purchaser further down the line.
What to Look For In Diamond Certification
When looking at certification, you need to find a laboratory that is completely impartial. For example, the GIA ignores any information included in the diamond package they are sent, as they analyze all different characteristics themselves.
The things you want to look for in diamond certification, and you find these through research and reviews, are:
Impartiality;
Consistency;
Strictness;
Good reviews.
My Final Thoughts
European buyers may look at HRD as a valid certification, but I would argue against that. There's no issue with having a diamond shipped from the US, and buying one with either AGS or GIA certification will put you in the best position in the long run.

You can find diamond retailers who offer free overseas shipping, such as James Allen, Whiteflash et al.

If you're looking for help with purchasing a diamond, engagement ring or wedding ring and even diamond jewelry then get in touch with me directly for free expert advice.
Find Out More About Diamond Certification
Diamond certification is potentially the most important piece of the diamond puzzle. The quality of the diamond you go for is entirely subjective, but if you're unable to verify that quality, I would say there's no point to your purchase.
Getting to grips with certification is, thus, vitally important. If you want to learn more, head to the Your Diamond Guru diamond certification section.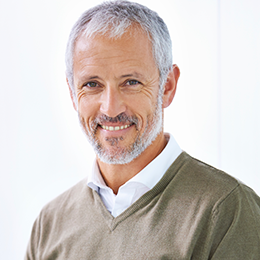 Richard Jenkins, The Diamond Guru
Get free assistance from the Diamond Guru today. You'll be glad you did!
Secure the best quality diamond for your budget.
Don't pay over the odds for your diamond ring.
Have piece of mind that you didn't get ripped off.
Have a Question? Contact us now…