Choosing a carat weight for your diamond will be governed by personal taste and budget.  There is a wealth of information focused on the carat weight of your central diamond, including my own carat weight guide, however buyers may find themselves faced with CTTW (carat total weight) which refers to something quite different.
Understanding the distinction between ct. (carat) and CTTW or CTW, will allow you to understand exactly where your money is being spent, allowing you to budget accordingly. It is also helpful for all diamond jewelry, not just engagement rings.
Carat VS Carat Total Weight
Carat is a unit of measurement used to express the weight of diamonds. A single carat is equivalent to 200mg – the diameter and 'size' of the diamond will depend on the shape and the cut. Carat is abbreviated to ct. placed after the numerical value and expressed to two or three decimal places, for example: 1.345ct.
When viewing loose diamonds, a carat weight will be noted along with other quality factors such as cut, color and clarity. However, total carat weight is used to express the weight of all the diamond in the piece of jewelry, added together for a total value.
If you are looking at solitaire settings that do not feature any additional diamonds, such as this 6-prong solitaire by Vatche, the total carat weight will be the weight of the central diamond. You might not find CTW noted anywhere, rather just the carat weight of the diamond.
However, this  Dantela crown setting by Tacori is adorned with pave-set round brilliant diamonds to highlight the central diamond.
In the jewelry details we can see the carat total weight of the diamonds is 0.24ctw. Whiteflash settings can be paired with a loose diamond of your choosing, so this weight does not include the central diamond. Pair with a 1.00ct diamond for 1.24ctw.
If you are buying a pre-set ring, ct. and CTTW may still be noted separately. This halo engagement ring by Hannoush features a 0.24ct central diamond and 0.24ctw of accent diamonds. You will notice there is no information about the quality of the central diamond, nor the accent diamond. This is a big red flag, Carat weight is actually one of the least important quality factors of a diamond, so be cautious of any vendor who neglects the essential information such as cut, color and clarity. (For a complete understanding of the issues, you can read my full review of Hannoush jewelers).
Why Does CTTW Matter?
Confusing carat weight and carat total weight could result in parting with money without fully understanding what you're getting. I have heard cases of CTW being listed including the central diamond, and first-time buyers confusing this for the carat weight of the central stone, thus being disappointed to find their central diamond is a lower carat weight than expected.
An example which drives home the importance of CT and CTTW is illusion settings. Illusion settings take two forms – the first is a simple solitaire setting, holding a single diamond. A metal effect is used around the diamond to give the impression it is larger than it actually is.
The second type of illusion setting uses lots of small diamonds set very close together to create the 'illusion' of one complete diamond.
View this post on Instagram
Illusion settings are a cheaper alternative to setting a single diamond. A high quality diamond, large enough for a solitaire is much rarer and much more expensive than smaller diamonds used in pave.
I find illusion settings lack the quality and impact of a traditional solitaire however, using pave settings to add extra sparkle to a smaller centre diamond can be a great way of keeping to a modest budget, while ensuring quality and beauty.
Carat Total Weight and Price
When looking at loose diamonds, the price increases exponentially with the carat weight. Diamonds are priced per carat, with this price increasing as you move up the carat weight boundaries.
This is not the case for CTTW. As the given value is a total, there is no exponential relationship between carat total weight and price.
Quality Factors
A diamond must be a minimum of 0.15ct in order to be certified. This means for pave settings; the diamonds will be uncertified.
Although this is fairly standard in the jewelry industry, it means that buyers must actively seek the quality of the diamonds themselves.
The best vendors will use good quality diamonds in their pave engagement ring settings, and in all jewelry using multiple, small diamonds. For example. This Tacori Petite Crescent engagement ring settings has 0.34ctw. The diamonds are listed as a G in color and a VS in clarity – perfect for small, accent diamonds.
If you find a setting where the quality of the accent diamonds is not listed, proceed with caution. While CTW can be a great way to reduce the total spend on a piece of jewelry, neglecting the four C's will result in dull/yellow diamonds (even when they are only very small).
The Final Word
Ultimately, your central diamond is the star of the show and will determine the value of the ring. If you are using halo, pave or other accent diamonds to bring down the cost, focus on a high-quality central diamond with a lower carat weight.
Make sure the accent diamonds are of a quality that will enhance your central diamond rather than detract from it. If you're looking for the highest quality diamonds make sure you read my Whiteflash A CUT ABOVE® Diamonds review, my Blue Nile Astor Collection Review and my James Allen True Hearts review.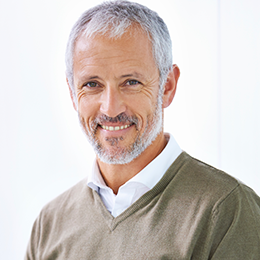 Richard Jenkins, The Diamond Guru
Get free assistance from the Diamond Guru today. You'll be glad you did!
Secure the best quality diamond for your budget.
Don't pay over the odds for your diamond ring.
Have piece of mind that you didn't get ripped off.
Have a Question? Contact us now…