Most online jewelry vendors tend to provide similar services to their customers – a wide variety of products together with browsing tools, financing campaigns, relatively low pricing when compared with offline stores and the option to custom design a product. 
One such company is Diamonds Factory and offers a few differences that set it apart from the crowd. But is it different for good or bad reasons? Read on and find out.
Surprisingly Affordable Pricing
Diamonds Factory holds onto the claim that it offers some of the best prices on diamonds in the market today thanks to its ability to offer factory prices. 
In fact, it seems to hold good on these claims since their prices do appear to be relatively lower when compared to those of their rivals. However, the long term viability of this as a business model, where prices are well below the expected. So, why are Diamonds Factory's prices so low?
The answer lies on the website. If you take a look, you'll see amazing prices on each listing page with a photo of flawless, beautifully-mounted diamonds. When you take a close look at the variables, though, you'll realize the default price that is shown is really for a diamond that has a low clarity and color grade along with a Diamonds Factory issued certificate. 
Yes, it's clear to see why such rings are very cheap. You won't be getting good quality since the diamond hasn't been graded accurately according to the GIA or AGS standards. Want to learn more about diamond certification, click here. 
Loose Diamonds from Diamonds Factory
Diamonds Factory doesn't just sell rings, it also sells loose diamonds. These too aren't all they appear to be in the listings. 
A glance at the Lab column on the website shows the percentage of the stones that have been graded by more reliable labs such as AGS and GIA – a figure which is surprisingly low at around 10%. This is the key reason why this company's prices are so very low – most of their diamonds come with reports from the most unreliable sources. Personally I would steer clear. 
The Filtering System
When the search function for diamonds is put to the test, it is also lacking. 
The criteria and filtering system to categorize diamonds isn't effective at all. Even when searches are limited, the diamonds that are revealed aren't cut well and have physical dimensions which fall far short of those in the ideal cut range as well as having poor faceting proportions. While not every diamond in the listings is poor quality, these filtering issues mean that you have to put in extra work to find a high-performing diamond and this makes it much harder to find a product to buy. And if you're not experienced, how do you even know what you're looking for?
Diamonds Factory's Features and Services 
So, can Diamonds Factory compete with its rivals on price match guarantees and money-back guarantees? Yes, it appears so. 
Diamonds Factory offers both, but in terms of customer service, this retailer falls flat. The Live Chat function is hit-and-miss, and customer support isn't readily available. On the upside, though, viewing services are provided at the Diamonds Factory office – all that's necessary is to arrange a consultation. This isn't standard practice and could be an ideal opportunity to get a real-life view of the diamond you're about to purchase, although you may need to resist strong sales tactics if you go for this option. 
Can I Trust Diamonds Factory?
Although there are a few issues with Diamonds Factory that puts them below some of their competitors in the marketplace, it's unlikely you'll end up with a diamond that's completely rubbish if you buy from here. If you're casually shopping, you'll probably find this retailer is a satisfactory choice. However, it's essential that you only shop here if you really understand diamonds and what you're doing when it comes to buying them. 
Never buy anything other than a GIA/AGS graded diamond either which reduces your choice from Diamonds Factory enormously. Unfortunately, when it comes to customer support, you can't be confident that you'll get good service either, and this is another issue which is hard to contend with. Essentially, there are better options than Diamonds Factory out there today.
The Upshot
It's clear that, wherever you make the decision to buy your diamonds, you have a complete understanding of what you'll be purchasing, and that you only ever consider purchasing diamonds that are GIA/AGS certified. This ensures you will get precisely what you're expecting to receive from the grading report. 
If you don't have tangible data such as
diamond light performance images
, ideal scope images and HD videos to base your purchasing decision on, you need to ask the vendor for them, and if they won't do so readily, it's time to look for a different vendor. That's the only way that you can be sure you'll be getting what you've paid for. But who does provide light performance images? Take a look at the table below to make informed decision of the top diamond vendors:
Whiteflash
Blue Nile
James Allen
Brilliant Earth
Ritani
HD Video Imaging

✓

(Brilliance and Sparkle Video)

✓

✓

✕

✓

(only on request)

Diamond Image

✓

✕

✕

✕

✓

(only on request)

Ideal Scope

✓

✕

✕

✕

✕

Hearts & Arrows

✓

✕

✕

(only on some diamonds)

✕

✕

Sarine Report

✓

✕

✕

✕

✕

ASET Map

✓

✕

✕

✕

✕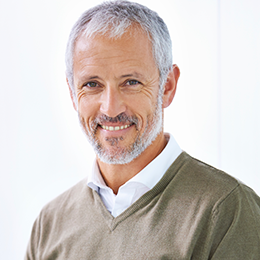 Richard Jenkins, The Diamond Guru
Get free assistance from the Diamond Guru today. You'll be glad you did!
Secure the best quality diamond for your budget.
Don't pay over the odds for your diamond ring.
Have piece of mind that you didn't get ripped off.
Have a Question? Contact us now…
Diamond Factory
Review:

2

out of 5

★★

by

Richard Jenkins