This page contains references to diamonds or engagement rings from different companies. Sometimes I do receive a commission when you click on links and buy the products.
Blue Nile
 is one the biggest and most well-known online diamond retailer automatically make you the best? There are many benefits to shopping with Blue Nile, such as these:
This all sounds great on paper but there is little evidence of backing up these selling points on the site.
The use of drawings rather than photos was not what I was expecting either as they offer no real assistance in making a decision. If you are looking for an 'off the rack' ring from a catalog then head elsewhere. All the rings on Blue Nile are build your own, with blind buying in place for the diamonds, and this can make sticking to a budget problematic.
Price
You cannot deny that Blue Nile are one of the least expensive online diamond retailers in the business but what you actually get for your money is open to debate.
Your average buyer will not be clued up on diamonds and not actually being able to see what they are buying will put a lot of people off. That said, they are a hugely popular company, but we wanted to find out if they were as inexpensive as they claimed to be in terms of their loose stones.
Considering the cheap and cheerful image Blue Nile has it may come as a surprise that they have comparable stones for sale with a higher price tag than James Allen. We selected the ever popular princess diamond for our comparison.
With a 0.7 carat, Sl1 clarity, very good cut and color l the results were unexpected. This stone sells on Blue Nile for $1,651 and on the James Allen site for $1,420. Over $200 less for a stone you can see and which comes with a much better accreditation.
If you're looking for an exceptionally high quality round cut or princess cut diamond, take a look at the A CUT ABOVE Diamonds line from Whiteflash. If you're looking for Fancy Shape Diamonds take a look at James Allen.
The Company
The impression that Blue Nile strive to purvey is that they go that extra mile to ensure their customers get the best possible deals. Their "Blue Nile Experience" promises that you will know what you are buying, receive lower mark ups and are always buying the best.
Their diamonds are accredited by two of the leading diamond grading labs in the country; GIA and AGSL. Blue Nile proudly boast that all their stones are conflict free and come from ethical sources, carry certificates of authenticity and will match the price if you find a comparable GIA diamond selling for less.
The company only operates online via their e-commerce store and have no brick and mortar stores. Like most retailers of this ilk their biggest source of revenue is engagement rings and these form the cornerstone of Blue Nile.
The History
Mark Vadon founded Bluenile.com in 1999 after struggling to find an engagement ring for his girlfriend due to the lack of choice available. Mr Vadon believed that diamonds were a commodity and that by learning as much about them as he would then be able to source them and sell them on.
He chanced upon an online site called internetdiamonds.com and contacted the owner. They formed a partnership and Vadon championed his idea around the venture capital network. The rest is, a very successful, history that continues to go from strength to strength.
Exclusivity
Blue Nile are known for signing exclusively agreements with several diamond wholesalers across the globe. These agreements stipulate that the wholesalers cannot list their stones on any of the other online retail sites, thus giving Blue Nile exclusivity to these diamonds.
There are pros and cons to this as yes you are getting an exclusive stone but on the other hand you cannot compare the price Blue Nile are charging with any other retailer.
Blue Nile have recently replaced their Signature Collection with Astor by Blue Nile. The Signature Collection was graded by the GIA and AGS. The Astor collection seems to have taken a step backwards and is only graded by the GIA and then GemEx. I've explained the pros and cons of the Astor Collection in a separate review along with my concerns about GemEx.
For consistently exceptional diamonds I suggest you look at the A CUT ABOVE hearts and arrows diamonds by Whiteflash. The grading should be your best friend as a consumer. I had my concerns about the Signature range, but these are now exacerbated with the Astor collection missing the important AGS grading.
Designer & Custom Items
Every online retailer knows that their reputation is boosted instantly by being chosen as an outlet by specialist designers. In Blue Nile's case, 3 top jewelry designers have chosen the Blue Nile website to purvey their wares; Colin Cowie, Monique Lhuillier and Zac Posen.
Each renowned for their beautiful and unique bridal jewelry, finding all 3 in one place is quite something. They each bring something different to the table in terms of design and elegance but all have one thing in common; inspired design skills when it comes to their settings. What I will say is that Whiteflash do have a more comprehensive collection of designer engagement rings, so if you're looking for a designer I would take a look at them as well.
Having tried the 'build your own ring' feature on other sites I was keen to give Blue Nile's a whirl. Verdict: unimpressed. All the standard bits are there: start with stone or setting, shape, clarity etc etc except you don't actually SEE the stone you are buying.
There are generic pictures of, for example, a round diamond down the left hand side then you are told their carat, cut, color and clarity and choose one. It says there are 152,323 diamonds available yet I can't view any of them. Certainly not what I was expecting of a company of Blue Nile's caliber.
Highest Possible Quality
We have to take their word for it that we are buying the best quality possible as I quickly discovered that is wasn't only in the build your own ring department that you don't actually see the stone you are buying. Maybe I'm being a tad unfair as they do come with their authenticity certificates but, personally speaking, all the certificates in the world don't mean anything to me if I can't see before I buy.
The Website
A great first impression. The homepage is clean, crisp and very visually pleasing. The diamonds positively dazzle from their top quality images and you cannot wait to dig deeper and see them up close.
Click on the engagement ring tab and you get the customary selection. We chose solitaires and took full advantage of the 360° viewer to see the rings from every angle. This isn't as smooth as many other sites but at least they have it and it gives prospective buyers the chance to see more of the setting than you would from a straight on shot.
Just as I was beginning to relax and start to forgive Blue Nile they throw me another curve ball. I wanted to see what the ring I was looking at looked like on a hand so I clicked on the image below. Did my diamond dazzle against the soft skin of a maidens hand? Nope, it looked pretty disappointing considering it was a drawing! Yep, the on hand shots are all sketches. At least the designers fare a little better as their rings are displayed on CGI hands. It might be worth their time to take some cash from their enormous marketing budget and take some actual pictures of their products on a real hand.
The contact us options of telephone, email and live chat seem to become larger on every page as I struggle not to let vent. As a first time visitor to this site I had high expectations and while the site itself is easy to navigate and tells me everything I want to know the concept of the business model as a whole has me yearning to return to the loving arms of Whiteflash. Even the education section is underwhelming due to its excessive use of drawings as opposed to images.
I can only come to the conclusion that there is a frustrated artist lurking in the background of Blue Nile who regards photography as a curse of the 21st century. There isn't even an FAQ section which in hindsight is probably wise as it would be extremely lengthy considering the state of the website and would no doubt boast another plethora of sketches.
I now decided to pick a ring to add to my cart, for want of better expression, check out the check out. I then discovered that there is no such thing as a ready to buy ring on the Blue Nile website. I chose a beautiful ring then realized that hefty price tag was for the setting and I then had to add a stone to it.
And back to the build your own section I went. Oh, and if you pick a designer setting you can't proceed any further without giving them a call as "The item you've selected is exceptional and deserves special attention. Please phone a diamond and jewelry expert and they will help you complete your order".
Once I had sussed out that to add the stone to the setting by clicking on the little arrow at the far end of my selection I finally reached check out.  Quick, simple and blissfully uneventful, it was now time for strong drink.
The Imagery
By this point I am tempted to write "what imagery?" but in fairness what there is, is of good quality. There just isn't enough of it. I get it that to take photos of hundreds of thousands of diamonds takes time and clearly the huge sales revenue they enjoy anyway has deemed this unnecessary.
The rings you can view are beautiful, so clearly the concept of eye clean isn't lost on the developer's altogether. As Blue Nile simply uploads the data pertaining to diamonds from their vendors they are merely presenting them as their own.
This is probably the main reason for the serious lack of images, As these diamonds are located across the globe it seems unlikely that Blue Nile never actually see the stones, and to get around this they have introduced the blind buying.
The Shopping Experience
I don't actually know how to answer this to be honest as shopping nightmare may be more appropriate. I can only hope that the diamonds they sell have more clarity than their website but considering you only see a tiny picture of them I won't hold my breathe. I am used to dealing with top companies who offer outstanding shopping experiences right across the board. I am not knocking Blue Nile's products per se but the user experience their e-commerce site delivers is abysmal at best.
 The Information on Offer
The information given on the Blue Nile website is certainly comprehensive and there's an awful lot of it. A trip to the education section is recommended before anything else as to a rookie having to choose between sl1 and vs2 clarity will mean nothing.
This does, however, make your trip to the Blue Nile site a lengthy one if you aren't at least a little clued up already on diamonds. Some of the information is great, some completely unnecessary and some written as if everyone is a diamond expert. A good section which could have been great.
The Choice
You cannot deny the choice of settings is outstanding, shame you cannot see the stones that will go into them. You have the options of all the usual metals but there is nothing that stands out. There were no unusual stones with the wow factor, and a surprisingly limited selection of the current must have metal; rose gold.
The Packaging
A bog standard ring box you would receive from any high street jeweler is the packaging of choice for that ring you have just spent several months' salary on. It does the job but there is nothing special about the packaging. A ring box needs to purvey the quality of the ring it contains, hence the fact so many wily proposers in the past have forked out for an expensive box to house a much cheaper ring. A Blue Nile box does not scream style and elegance, and needs an upgrade to match the cost of its contents.
The Returns Policy
Blue Nile offer a 30 day return policy but this too is a long winded process. Rather than bore you with any more details you can read the criteria for yourself here.
Bottom Line
As a seasoned reviewer I knew that sooner or later I would come across a site which didn't meet my high expectations . I never imagined it would be Blue Nile though. These 3 stars are for the good bits of the education section,  the settings they offer and the 360°imagery. The other features on the site are less redeeming.
More recent customer feedback on Blue Nile has been poor as well, this comment was taken from a recent customer who contacted my site
I have purchased from them a lot in the past. They were much better in the past for their merchandise and diamonds. I recently purchased a small pair of what was supposed to be platinum earrings and when I got them they both had loose catches and both were not marked as platinum. I called them and they seemed to downplay the no markings and asked me to send pictures which I did. I don't know what is going on with this company, but totally unmarked supposedly platinum earrings is really pathetic. I was told by a customer service rep that they had this trouble with some of their engagement rings too. Buyer Beware!
If you're thinking about buying from Blue Nile
 please take a look at my reviews on Whiteflash and James Allen so that can make the most informed purchase, otherwise get in touch with me directly for independent advice and guidance.
Blue Nile
Review:

3

out of 5

★★★

by

Richard Jenkins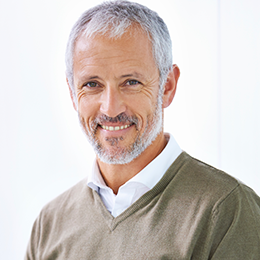 Richard Jenkins, The Diamond Guru
Get free assistance from the Diamond Guru today. You'll be glad you did!
Secure the best quality diamond for your budget.
Don't pay over the odds for your diamond ring.
Have piece of mind that you didn't get ripped off.
Have a Question? Contact us now…