This page contains references to diamonds or engagement rings from different companies. Sometimes I do receive a commission when you click on links and buy the products.
If you are looking for a diamond that is truly entrenched romance, passion and royalty then the amorous marquise may be your first choice. The marquise is a modified brilliant cut with a long, slim appearance and two pointed tips. It is considered by many to be one of the most flattering diamond cuts for an engagement ring, naturally slimming the finger of the wearer giving an elegant appearance.
The origins of this cut date back to 18th century France, when King Louis XV asked a jeweler to cut a diamond that resembled the perfectly formed lips of his mistress Jean Antoinette Poisson, the Marchioness Madame de Pompadour. Gradually, the cut developed into the shape that we recognize today.
The name, marquise, is itself a statement of the prestige of the cut; a marquise is a hereditary rank, and courtiers would wear diamonds in the court to indicate their societal status. You may occasionally hear the marquise referred to as a 'navette' cut, a term which means 'little ship' in French, which was adopted due to the boat-like shape of the diamond.
This sleek and fiery cut is perfect for those looking to step away from the more conventional engagement ring selections, such as a princess or round brilliant, and towards a flattering fancy-cut that stands out from the rest.
Appearance and Cut
Like many other fancy cuts, personal taste will dictate the ratios and final appearance of your marquise, and the GIA do not offer a cut grade. Some people like a very slender, pointed marquise, while others may prefer one which is slightly wider and shorter.
Although there are no set parameters when it comes to the cut quality of a marquise, I have outlined the widely accepted ratios and proportions, as well as some aesthetic flaws to look out for, that occur when a marquise diamond has been badly cut.
It is also important to consider the length to width ratio, as this will have a big impact on the overall appearance of the diamond. It is primarily driven by personal preference, with the most popular length to width ratios ranging from 1.70-2.15.
If you are looking at ratios of 2.15 and above, be aware that the slender tips of the diamond may pose durability issues for an everyday ring, so be sure to select a secure setting that prevents chips and knocks to the diamond (such as a bevel or heavy-claw setting).
Symmetry is key in a beautiful marquise diamond, so whichever ratios you go for it is essential that the tips of the diamond are perfectly aligned for a balanced, symmetrical appearance.
Blue Nile and James Allen are both excellent vendors for fancy cut diamonds, including the marquise. They have impressive inventories of certified, marquise cut diamonds with extensive viewing options to ensure you can see the stone in absolute detail before you buy.
But if you're looking for excellent round brilliant and princess cuts, Whiteflash is the retailer to go to.
Aesthetic Flaws
As you cannot rely on firm percentages when judging the cut quality of a marquise diamond, it is important to view the diamond through high-res imaging to assess for any potential aesthetic flaws. There are many issues which can affect the beauty of a marquise cut diamond, however the following are some of the most commonly seen. This list will enable you to rule out any duds which display these properties during your diamond search.
Bow-Tie Effect
0.70 CARAT J-SI2 MARQUISE CUT DIAMOND
The elongated shape of a marquise means they are susceptible to the bow-tie effect. This effect describes a dark shadow that casts across the diamond in the shape of a bow-tie. Almost all marquise diamonds will display the bow-tie effect is differing degrees with some being greatly noticeable, and others being indistinguishable to the naked eye.
0.79 CARAT J-VS1 MARQUISE CUT DIAMOND
If we compare it with this diamond which does not display a prominent bow-tie, it becomes clear how much impact this effect can have on the stone.
A heavy bow-tie will diminish the beauty of the diamond and once you notice it within your stone it will be very difficult to focus on anything else. Look for diamonds that do not feature a dominant bow-tie to optimize the beauty of your stone.
Overly Narrow/Small Table
0.70 CARAT H-SI1 MARQUISE CUT DIAMOND
With a length to width ratio of 2.49, this diamond falls quite far outside of the usually preferred ratios. Beyond this though, the table is narrow and small and the points appear asymmetrical. There is also a bow-tie shadow which throws the eye and gives an asymmetrical appearance.
Color
When it comes to choosing a color grading for your marquise diamond, I would recommend a G color grading as this grade will appear colorless in most settings. If you are considering a warmer setting (such a yellow or rose gold) an H grading may also be appropriate.
Color is extremely subjective; some people may be able to detect a yellow hint in a stone with an H grading and would therefore consider going up the grades. Equally, due to the antique look of a marquise, some buyers actually prefer the warmer tone of a 'near-colorless stone' (G-I) as oppose to the cool quality of a colorless stone.
Ultimately, it is a personal choice, although I would not advise going any lower than an I grade for this particular cut of diamond.
Clarity
Choosing a clarity grade for a marquise cut diamond comes down to two factors; beauty and durability. Sadly, a grading on a diamond certification will not necessarily indicate either of these factors. It is essential that you view the diamond in optimum conditions (such as James Allen's high-res 360 imaging) to ensure you are getting the most from your diamond at the best possible price.
As a modified brilliant cut, the marquise is fairly adept at hiding inclusions, but as always it is all about the positioning.
James Allen 0.71 Carat F-SI1 Marquise Cut Diamond
This SI1 looks beautifully clear with no heavy inclusions in the table and will cost far less than a VS1 graded stone.
James Allen 0.70 Carat F-VS1 Marquise Cut Diamond
By contrast, this VS1 features black speckled inclusions across the table of the diamond and out towards the edges.
Put quite simply, if you are looking for the best price, I would suggest beginning your search with SI1 graded stones, carefully assessing them for any unsightly inclusions. Equally, if you are choosing to go for a higher clarity grade, this rule still applies.
Unless you are looking at absolute premium diamonds which will cost thousands more (IF/FL grades) there is no shortcut to finding a beautifully clear diamond. Take the time to assess the quality by eye.
When it comes to durability, a diamond inclusion plot (provided with your certificate) will be of assistance, but again I recommend combining this information with a thorough viewing of the diamond. Avoid stones which have inclusions close to the point of the diamond as this will compromise the durability of the stone and increase the chance of it chipping.
Carat Weight
Marquise Halo Diamond Engagement Ring from Whiteflash
A marquise is the perfect choice for those looking to maximize carat weight. The shape and cut both mean that you will get a larger looking diamond than another cut of the equivalent carat weight. This means you can have an engagement ring with presence and substance, add even add a halo like this custom Whiteflash ring, for further impact.
Consider this carefully when choosing a diamond for your engagement ring, while many believe bigger to be better, remember you will wear this ring every day so choose a size that is comfortable as well as beautiful.
The Final Word
Although you cannot rely on certification to indicate some factors concerning the appearance of a marquise cut diamond, it is still absolutely essential that your diamond is certified by a renowned and respected gem laboratory. The GIA are the only lab who provide accurate and consistent grading on marquise cut diamonds, and only a report from this lab will ensure you are getting the best quality diamond for the best possible price.
Beyond this, it is simply a case of setting and enjoying this historical and romantic diamond. Whether strikingly bold and contemporary like this tension set marquise:
0.70 CARAT MARQUISE CUT TENSION ENGAGEMENT RING IN 14K WHITE GOLD
or delicately vintage like this yellow gold setting:
1.00 CARAT MARQUISE CUT VINTAGE ENGAGEMENT RING IN 14K YELLOW GOLD
a well-chosen marquise cut diamond continues to be an unusual and eye-catching choice that is truly in a class of its own.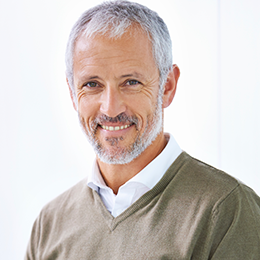 Richard Jenkins, The Diamond Guru
Get free assistance from the Diamond Guru today. You'll be glad you did!
Secure the best quality diamond for your budget.
Don't pay over the odds for your diamond ring.
Have piece of mind that you didn't get ripped off.
Have a Question? Contact us now…