This page contains references to diamonds or engagement rings from different companies. Sometimes I do receive a commission when you click on links and buy the products.
If you are in the UK or are considering a trip to London to purchase some diamonds, it is likely that there are two words on your mind: Hatton Garden.
Steeped in history, Hatton Garden is the jewelry quarter of London located in the borough of Camden, boasting over 85 jewelry retailers. An iconic British institution that has been immortalised in literature and film, it is a popular spot for tourists who want to immerse themselves in the bustling and historic streets at the heart of the UK's diamond market. It is reasonable to assume that with such a far-reaching reputation, Hatton Garden must deliver a quality experience like no other. However, things are not always as they seem.
I have completed this guide to buying diamonds in London so that you can avoid disappointment and paying over the odds for a subpar diamond. I will also be looking at how our UK based readers can get the best diamond for the best price.

The Good
It is always good to start these guides on a positive. If you are visiting London, or live in the UK and have never visited Hatton Garden, it's a great spot to add to your 'things to see' list. The Hatton Garden website notes some of the great, historical moments that have occurred in the area, and the plaques which now mark these notable events and the people behind them (including Charles Dickens and Thomas Chatterton).
With so many jewelry stores, if you are a keen window shopper and a diamond fan, you could spend hours browsing the vast array of vendors while pondering the logistics of the now infamous Hatton Garden heist.
If this was a guide to interesting locations in London that stray from the basic tourist attractions, I'm sure I could find a great deal to recommend about Hatton Garden. However, as a diamond expert and someone who is dedicated to advising the consumer on beautiful diamonds at fair prices, this is where the positives end.
The Experience
Shopping and mystery shopping at Hatton Garden basically throws every obstacle and pitfall that comes with buying from a bricks and mortar store to anyone brave enough to take on the experience. As we are not talking about one single store, your experiences from place to place will vary, but there are certain themes which underline the overall approach of Hatton Garden jewelers.
Certification
One of the biggest concerns with the Hatton Garden shopping experience is a lack of focus upon proper diamond certification. In some cases, this was completely skimmed over. In others, the salesperson undermined the credibility and significance of a GIA certificate, arguing that a diamond is about what you see and what you fall in love with. In truth, any respectable diamond expert or salesperson will know that the importance of a certificate goes far beyond the beauty that the eye can see. A certificate holds information about the unique features of your diamond and is, in essence, the document that allows you to understand what makes your diamond one of a kind. It gives provenance, and a guarantee of the specific quality characteristics. It will be almost impossible for a buyer to determine whether or not the diamond is a good price if the diamond does not have a certificate.
If you have read any of my guides before, you will know that certification is one of the most important factors when buying a diamond. Any company that tries to tell you otherwise, does so with ulterior motives, the most likely being that they can sell you a sub-par diamond with inflated gradings, at an extortionate price.
Perhaps the most worrying theme of shopping at Hatton Garden was private appraisals being offered in place of a legitimate certificate. Salespeople try to sugar coat this, stating that the appraisals come from experts in the industry who give an unbiased evaluation of the diamond; this is simply not true. It is much more likely that these appraisals come from their contacts within Hatton Garden who are lending a hand in completing the illusion of a high-quality diamond. Although this is not the case in every store in Hatton Garden, you roll the dice each time you visit one.
Just to emphasize the point once again, no matter what a slick salesperson with 'decades of experience' may tell you, an appraisal is not a substitute for an AGS or GIA certificate.
Service
Again, this will vary from place to place and there are certainly some young and enthusiastic salespeople who are sadly bound to the restrictions of their stores. On the whole, there is an air of arrogance among the staff at Hatton Garden and an assumption that their location/experience is greater than the basic need for proper information and diamond education. In the worst cases, my questions and concerns were skimmed over and ignored. This poses a huge problem for those who are taking advantage of the huge collection of stores in Hatton Garden and looking to make comparisons. Choosing an engagement ring is a personal decision that takes time; the best sales staff will recognise this and give you all the information that you need to make your choice. On several occasions I was shown a diamond and offered no alternative.
Then there's the upsell. Unfortunately, my experience in the industry means that I always expect some kind of attempt at an upsell when shopping in traditional bricks and mortar stores, however there is a genuine persistence and pressure at some of the Hatton Garden establishments. In some instances, my budget was ignored entirely. A poor tactic that places far too much pressure on the buyer and may lead to a purchase that they later regret.
The Price
As you have probably gathered, the balance between quality and price at Hatton Garden is non-existent. Although we all expect to pay more in a bricks and mortar store (bigger overheads, smaller inventories etc), the price hikes I witnessed were huge and the only place I could see this increase going was straight on the rent for a spot in Hatton Garden. I will look at premiums a little later in this guide, but what I will say is that you can expect to pay anywhere between 30%-100% premium VS an online vendor such as Whiteflash, Blue Nile or James Allen.
Should I Buy Diamonds in London?
So, this is where I will look closer at these premiums. If you are a fan of window shopping, or have a serious amount of money burning a hole in your pocket, there are some spectacular jewelry stores in London. Graff, Boodles, Cartier, Van Cleef and Arpels, Bulgari, Boucheron, Chopard…the possibilities are endless in this hub of diamond designers. This is the crème de la crème of fine jewelry and the prices reflect this. Walk into any of these stores and you will get a sense of what their premiums get you. Yes, they are the biggest names in the industry so you can add some dollars for that alone, but they are also some of the leaders in creativity and experience.
If your focus is on diamond quality, there are some stunning, high-performance diamonds at a fraction of the price from specialist online vendors such as Whiteflash. They are often compared to Tiffany and Hearts on Fire in terms of their quality.  But their pricing is substantially lower, and the fact is that their quality is better!  One might say that Whiteflash is the low price leader in the elite quality realm. I would also consider looking at Blue Nile and James Allen as alternatives.
Ultimately, you will get more for your money buying online and my advice would be to always consider this as your first port of call, but if you want to see how Hatton Garden measures up to the industry leaders, you may get some sense of how much the Hatton Garden jewelers can rip you off.
The Final Word
I was intensely aware of the tactics being used by Hatton Garden jewelers to close the sale. I was also able to identify the inflated quality gradings, extortionate prices and low-quality diamonds when I came across them. My concern is that a potential buyer will have a less-discerning eye and may fall for the many tricks that these dealers have up their sleeve.
Condensed in one borough of London, Hatton Garden brings to light the many issues that you can encounter when buying from a jewelry store, but above all of this was the staggering prices they were asking for some very average diamonds and jewelry.
If you've done your research, maybe you will avoid these pitfalls. Maybe you will find a nice diamond, but you will certainly find an equally beautiful diamond at a better price by shopping online. If you are based in the UK, Whiteflash offer free international shipping and are entirely transparent in their costs. You can read more about their terms here. I would also read my reviews on Tiffany and Hearts on Fire.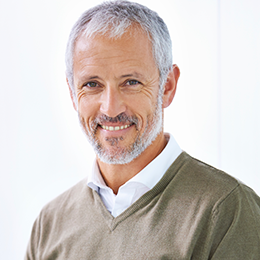 Richard Jenkins, The Diamond Guru
Get free assistance from the Diamond Guru today. You'll be glad you did!
Secure the best quality diamond for your budget.
Don't pay over the odds for your diamond ring.
Have piece of mind that you didn't get ripped off.
Have a Question? Contact us now…