This page contains references to diamonds or engagement rings from different companies. Sometimes I do receive a commission when you click on links and buy the products.
Among other analytic equipment, Sarine Technologies created a non-contact diamond measuring device known as the Sarine DiaScan. The DiaScan uses highly sensitive digital photography which can accurately measure every facet of a polished diamond. Using lasers to map out the proportions of the diamond, the accuracy of the measurements is within 20 microns; this accuracy is the equivalent of the width of a third of a human hair. A virtual, 3D model of the diamond is created and using the data, the measurements are then processed into a software programme (Sarine DiaMension) to produce a number of different reports and graphics pertaining to the diamond. The primary file that is produced, the srn file, can also be read by other speciality software programmes to generate other diagnostics of the 3D model.
You may notice that this technology is commonly referred to as 'Sarin', however the company officially changed their name to 'Sarine' as of January 2014.
The Basic Sarin Report
Various reports can be generated once the diamond has been scanned using the DiaScan. For example, Whiteflash produces a modified version of the Sarin report on their diamond detail pages – see the example below. This basic report presents the key data in an accessible, easy to understand graphical format.
The Advanced Manufacturers Sarin Report
The advanced Sarin report shows detailed measurements of all the facets of the diamond, not just the averaged measurement of the key facets.
When Will a Sarin Report Be Useful?
So, if a GIA report already gives you a concise version of the Sarin report data, when would you need a sarin report? The first is reason is the matter of precision; the GIA methodology certainly makes for a smoother reading experience, however giving an average does not tell you how precisely the diamond has been cut. A Sarin report reveals how well the facets of the diamond sit with one another and how successfully they meet at their points. These may seem like small details, but they can translate to big differences appearance.
The other instance would be when trying to interpret a report from a less accurate grading lab such as IGI or EGL. In my experience, gradings given by these labs tend to fall drastically short of the accuracy levels desired in diamond buying, and obtaining a Sarin report would help to establish the exact data for the diamond.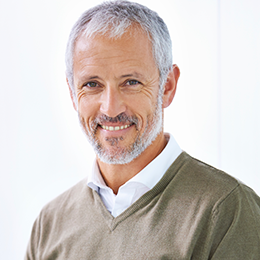 Richard Jenkins, The Diamond Guru
Get free assistance from the Diamond Guru today. You'll be glad you did!
Secure the best quality diamond for your budget.
Don't pay over the odds for your diamond ring.
Have piece of mind that you didn't get ripped off.
Have a Question? Contact us now…