This page contains references to diamonds or engagement rings from different companies. Sometimes I do receive a commission when you click on links and buy the products.
Any diamond worth its salt comes with adequate, trustworthy certification. And no two certification methods were created equal, as there are countless organizations that offer diamond grading, but not all of them are worthy of your time, money, or attention.
Today, I'll be offering a succinct introduction to arguably the best diamond certification laboratory in operation today. Their certificates can be found on diamonds around the world, and some of the biggest and best diamond retailers refuse to sell diamonds or gemstones with anything less than a certificate from them.
Here's the Your Diamond Guru guide to GIA certification.
Who Are the GIA?
The Gemological Institute of America (GIA) are one of the most well-known, most-trusted independent diamond and gemstone certification laboratories working in the diamond sector right now. They were established in 1931 by Robert Shipley, and so have almost one hundred years' of experience analyzing the quality, appeal and rarity of diamonds and other high-value gemstones.
If you've read my other pieces of diamond education content, you may have come across me referring to the Four Cs—Clarity, Color, Cut, and Carat Weight. These are the four most important features of a diamond that determines its quality and value. The GIA was the organization that started this classification system, which is used the world over today.
What Are Certified Diamonds?
A diamond that has been certified has been subjected to (hopefully) rigorous testing to ascertain the quality and proportions of the diamond. I say 'hopefully' because, unfortunately, not every diamond lab provides the right testing procedures or approach.
Fortunately, GIA-certified diamonds are in now way part of this bad bunch, as the GIA represents the finest quality testing available on the market today. When a diamond is GIA-certified, it comes with a report that proves said diamond has the quality it's described as having. This is hugely important for anyone, diamond initiate or seasoned pro, looking to buy a diamond.
Because of their methods, their size, experience and attention to detail, GIA-certified diamonds are arguably safer than any other certified diamonds that exist on the market today.
The GIA Grading Process
When a diamond is submitted to the GIA for grading, they use modern, cutting-edge analysis techniques, such as spectroscopic instruments and infrared, to determine the overall quality and measurements of a diamond.
They will inspect diamonds to ascertain their:
Color
Clarity
Carat
Cut
Shape and cutting style
Measurements
Polish
Symmetry
Here's the GIA certificate from a 1.04 ct H VS2 Premium Select Round Cut Loose Diamond available at Whiteflash. As you can see, not only does it include the measurements mentioned above, but also proportions and clarity characteristics (as in where inclusions or blemishes can be found).
The certificate shows where the diamond sits on grading scales for color and clarity, which helps you to determine what kind of setting you would like to combine it with—sometimes a noticeable inclusion can be hidden by a cleverly placed setting.
Want to know more about cut? Read my GIA Excellent VS Very Good Cut article and GIA Triple Excellent Diamonds.
Where to Find GIA-Certified Diamonds
Due to their size and renown, finding a GIA-certified diamond isn't difficult. However, it's not just GIA certification you must look for, it's the overall quality and trustworthiness of the diamond retailer. This is the point where many potential buyers find barriers in lower-quality sellers.
However, you don't need to look far to find some of the best retailers around today. Take a look at my Whiteflash, James Allen & Brilliant Earth reviews as a start.
How Does the GIA Compare to Other Certifiers?
As I've said, the GIA is one of the most highly-regarded diamond certification labs in operation today. While I try to stay away from cliches, stating 'they practically wrote the book on diamond certification' isn't far from the truth.
There are other fantastic certification labs out there, but not many compare to the GIA. The American Gem Society was seen as being their equals, until they decided to close up shop and merge with the GIA recently. When comparing to the IGI, there's a difference in the quality of grading, read my article to learn more on this.
Does the GIA Certify Lab-Grown Diamonds?
The GIA does provide certification for lab-grown diamonds. They're graded on exactly the same scale as is used for natural diamonds due to them having the exact same chemical makeup. The only difference you will see is that they include how the lab-grown diamond has been made, either through Chemical Vapor Deposition (CVD) or High-Pressure High-Temperature (HPHT).
Is GIA the Best Certification Available?
While it's hard to say due to the amount of independent laboratories operating today, the GIA is definitely the most well-known and one of the most trustworthy. Finding a good quality diamond with a GIA certificate is the best way of determining whether what you're paying is a fair price.
For example, let's say you've found a good quality diamond, a 1.05 ctw VS1 E Brilliant Cut, and it costs $4,000. You might think, "Wow! What an amazing deal!". Quite frankly, you'll never find something like this because diamonds of that quality are always going to be sold around the $10,000+ mark. If something like this happens, check the certificate. This might be the reason you've found an apparently good deal, as the certificate will most likely be inflating the quality of the diamond.
You'll never come across a scenario like this when looking at a GIA-certified diamond. The diamond itself might be terrible and not worth buying, but the certificate will verify this and tell you why it's a poor diamond, which is itself a worthwhile piece of information, helping you to sort the wheat from the chaff.
Ultimately, a GIA certification is the best defense against a bad investment.
Get to Grips With Diamond Certification
GIA certification isn't the only worthwhile certification type. There are many other organizations that grade diamonds, such as the HRD, GCAL, GSI, EGL… The list goes on. But not all of these are as good as the GIA and some, well, some are worth avoiding at all costs.

So how do you know which ones to trust? Head to our diamond certification education section, where you will be able to find in-depth guides to all of these organizations and more, helping you to have a more successful purchasing process.

Looking to purchase GIA diamonds? Visit Whiteflash (for round and princess cut diamonds), James Allen (fancy shapes) & Blue Nile (brilliant selection).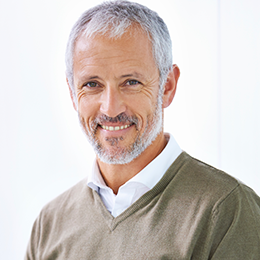 Richard Jenkins, The Diamond Guru
Get free assistance from the Diamond Guru today. You'll be glad you did!
Secure the best quality diamond for your budget.
Don't pay over the odds for your diamond ring.
Have piece of mind that you didn't get ripped off.
Have a Question? Contact us now…