This page contains references to diamonds or engagement rings from different companies. Sometimes I do receive a commission when you click on links and buy the products.
Paris Jewellers have been in business for 32 years. Based in Canada, they operate out of Canada and currently have 23 stores across 4 provinces. They sell wedding bands, watches, colored diamonds and gemstones, semi-precious jewelry and diamond engagement rings. Their origins story reads like a humbling fairy tale but from these strong roots and warming beginnings, the passage of Paris Jewellers has not continued with the same grace. Read on to find out why your money is best spent elsewhere.
The History
Paris Jewellers started life as one small store in St Alberta. In the late 1980's Paris Jewellers' founder, Thu, moved from Vietnam to Canada with her two young daughters in tow. Through hard work and determination, the business expanded to multiple stores and is now overseen by her daughters. The story is one an inspiring, entrepreneurial spirit which only makes the disappointing experience of Paris Jewellers a more bitter pill to swallow.
Paris Jewellers Red Flags
If you have read any of my reviews, you will be familiar with the red flags that put me off diamond vendors. Sadly, Paris Jewellers has these in abundance.
Lack of certification: If you are shopping online with Paris Jewellers, don't expect to find any mention of the certificate. If you visit a store, you will need to instigate a conversation surrounding certificates, and when you are presented with one, prepare yourself for low tier labs and grossly inflated gradings. A GIA or AGS lab report is essential in order to make wise choices about price and have peace of mind about what you're buying.
Hugely 'discounted' diamonds: We will look closer at this shortly, but when you see an engagement ring with thousands of dollars off the 'original' price, please know this is a gimmick. Even with the 'discount' these diamonds are always going to be overpriced. This marketing tactic shows a complete lack of integrity and is always a sign to shop elsewhere.
No specifications: Proportions, certification, fluorescence, polish, cut, symmetry…you will find no specifications for Paris Jewellers diamonds and an instore experience will turn up just a little. You simple do not know what you are buying.
No diamond imaging: A importance of good diamond imaging cannot be overlooked. Even if a store is more geared towards a bricks and mortar experience, if they are selling diamonds, they must be held to the same scrutiny as all other vendors. A lack of diamond imaging = uncertainty about diamond quality.
Poor in-store experience: You're only as good as your weakest team member. Consistently good customer service and knowledgeable staff across all stores is difficult to achieve. Even some of the biggest names in jewelry haven't pulled it off. Paris Jewellers fall quite dramatically at this hurdle, with a worrying lack of diamond knowledge among team members.
Paris Jewellers Engagement Rings and Prices: A Case Study
A price comparison with diamonds is challenging. The price of diamonds fluctuates and there are a lot of factors that go into the pricing of a diamond. However, what I can tell you, is when something is a rip off. So, let's take a closer look at this Paris Jewellers engagement ring.
A 0.75ct round brilliant diamond in a 14k gold setting. An outrageously 'discounted' price.
This is all we know about the diamond and a lack of diamond imaging means we cannot assess for inclusions or analyse cut quality. The diamond is listed as an HI in color, which I assume means it is either an H or an I. The clarity is an I2. This is a problem. An I2 diamond will not be an eye-clean diamond. I can tell you even without imaging, this is not a diamond I would recommend and is likely to be full of detrimental inclusions. Despite being the most important of the Four C's, we know nothing about the cut quality. That tells me it is not something Paris want to champion, and thus is probably something they want to hide.
You can easily buy a 0.75ct  I-SI2, eye-clean quality for under $3,000 with an excellent cut, from any of the leading vendors. You could even come down on the color and allow the sensational cut to work its magic, giving a radiating sparkle while further lowering the price. Pair with a simple, 14k gold setting, and you are still well below budget for this Paris Jewellers engagement ring.
The Bottom Line
Poor quality, a total lack of diamond details, no diamond imaging…well you get the picture. I do not recommend Paris Jewellers for your diamonds or engagement rings. Their prices are sky high while the quality is extremely low.
For the best prices and highest quality, shopping online is your best bet. Look for vendors who are diamond specialists, tailored towards an online experience. Blue Nile's inventory of loose diamonds demonstrates the huge variety available with an online experience. For the best quality diamonds, complete with detailed specifications and diamond imaging, I recommend Whiteflash. They also hold a curated collection of designer engagement rings to pair perfectly with your chosen diamond. If it's a colored gemstone ring that's caught your eye, step away from Paris Jewelers and head to Leibish & Co – the only online vendor offering clearly specified and high quality, colored gemstones.
Paris Jewellers Review
Review:

1

out of 5

★

by

Richard Jenkins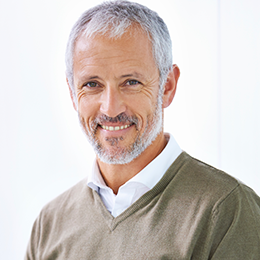 Richard Jenkins, The Diamond Guru
Get free assistance from the Diamond Guru today. You'll be glad you did!
Secure the best quality diamond for your budget.
Don't pay over the odds for your diamond ring.
Have piece of mind that you didn't get ripped off.
Have a Question? Contact us now…