While the dust has started to settle following the height of the Covid 19 outbreak, life as we once knew it continues to be but a distant memory. As families, staff and businesses adapt to 'the new normal', the diamond industry must also adjust its long-standing practices in-line with restrictions. Supply issues, store closures and disruptions to logistics have been a hard hit for the jewelry world and these problems have naturally increased concerns for buyers.
But the world will still turn. People will continue to fall in love and get engaged. There are some things that even a global pandemic cannot halt. Buying an engagement ring post Covid 19 need not be a stressful experience; in fact, as I will explain, there are perhaps even some small but significant silver linings to be taken, as the way we will shop for diamond engagement rings changes.
Whiteflash
I have sung the praises of Whiteflash and their incredible inventory of in-stock loose diamonds. In-stock is key here. It means Whiteflash owns the diamonds and has them ready to ship immediately. In usual circumstances, this is a wonderful perk, but as couples work with the ever-changing distancing rules and muddle through missed weddings and engagements, the importance of in-stock diamonds can be truly appreciated.
In times of uncertainty, having a positive engagement ring buying experience hinges on the quality of the diamonds and the customer service. Whiteflash truly care about their customers, offering support throughout the whole buying process. Their customer benefits and guarantees offer a security that will inspire confidence and allow you to enjoy the experience of buying an engagement ring. Communication is key, and Whiteflash will not let you down. They also have one of the best trade up guarantees available, learn more about this compared to the other big retailers in this article.
Take a look at their incredible selection of A CUT ABOVE® super-ideal cut diamonds – in a tough year, they are sure to reignite some engagement excitement. I have reviewed them here as well. All their diamonds come with diamond light performance images and HD Video so it much purchasing them online very easy, all are AGS or GIA certified and they have one of the largest selections of designer engagement rings online.
For more independent reviews of Whiteflash visit Google, and Yelp.
Bottom line: The highest quality loose cut round and princess diamonds, incredible light performance reports, exceptional customer service, designer settings and some of the best upgrade policies around – and all available online from the comfort of your home. Nothing could have prepared us for this pandemic, but Whiteflash's seamless business model has proven it can withstand even the most extreme circumstances.
James Allen
James Allen ran into some small supply chain issues at the beginning of Covid – measures have since been taken to get their e-commerce streamlined back to its former glory once again.
James Allen use super high-res imaging and 360 video for some of their diamonds – this technology gives an even clearer view than a traditional jeweler's loupe. With a large inventory of diamonds at a variety of price points, James Allen cover a broad spectrum of customers and their collection of designer settings is equally diverse however they are suffering with some supply chain issues. Their unique virtual ring sizer will prove particularly handy for those who are continuing to social distance however – no trips to the jewelers needed!
For more independent reviews of James Allen visit Yelp.
Bottom line: A long-standing e-commerce site with a wide variety of diamonds and fantastic diamond imaging. James Allen are fully equipped for online shopping from start to finish and with a proven experience, you can trust them all of your engagement ring needs. Best if you're looking for fancy shaped diamonds.
Blue Nile
GIA graded diamonds, good customer service and pioneers of online diamond buying – there is a lot to like about Blue Nile if you're shopping for a diamond post-Covid.  As industry leaders, Blue Nile have excellent delivery services and are prepared to handle the potential disruption that Covid has caused.
You will find a beautiful selection of unique designer settings and a user-friendly website that even technophobes can handle. Blue Nile are also able to fulfil orders quickly – perfect for those who have postponed plans and are keen to get things back on track ASAP!
For more independent reviews of Blue Nile visit Yelp.
Bottom Line: Smooth services and a huge inventory make Blue Nile a top choice for happy couples. Their huge list of shipping destinations makes them a suitable choice for buyers the world over.
Shopping Tips Post Covid
Now that you know which vendors your can trust, here are my personal top tips to ensure a smooth start to your engagement.
Check the returns and upgrade policy: These three companies all offer good returns and upgrade policies – but they are not the same. For example, the Whiteflash upgrade scheme only requires you to upgrade to a ring of equal or greater value than the original purchase, while James Allen requires the new ring to be at least double the original price. These differences might just be a deciding factor on where you shop.  The policies of my recommended vendors are reasonable, but other vendors aren't quite so transparent or fair. In order to shop with confidence, ensure it is a risk-free purchase, with the opportunity to return for a full refund if needed.
Read my complete guide of companies with the best upgrade guarantees for a closer look.
Place your trust online: Better prices, super-accurate diamond imaging and a greater selection are just a few of the benefits from shopping online. Read guides such as the best places to buy loose diamonds online – these will inspire confidence so you can reap the benefits e-commerce.
Communication is key: If you need a ring short notice or simply need to be put at ease about a post-covid engagement, reach out to the experts! You can contact myself, for free independent advice in selecting a diamond. I will be able to provide the practical information you need as well as friendly guidance to make the whole experience a memorable one…for the right reasons!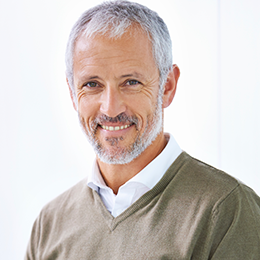 Richard Jenkins, The Diamond Guru
Get free assistance from the Diamond Guru today. You'll be glad you did!
Secure the best quality diamond for your budget.
Don't pay over the odds for your diamond ring.
Have piece of mind that you didn't get ripped off.
Have a Question? Contact us now…