This page contains references to diamonds or engagement rings from different companies. Sometimes I do receive a commission when you click on links and buy the products.
An appraisal can be an excellent document to have for your engagement ring, however it is important to know exactly what an appraisal is and what it can be used for. Many customers fall into the trap of thinking that an appraisal is a substitute for a diamond certificate – this is not the case.
Finding the best source for the diamond ring appraisal, as well as understanding its function, is an important step to take before insuring your diamond ring or diamond jewelry.
What is an Appraisal?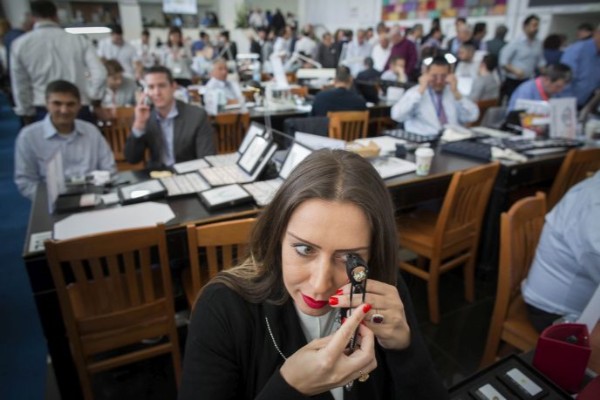 An appraisal is a document that is completed by a jeweler or a specialist appraiser. It will note the setting, metal, gemstones, diamonds etc and give you a total value for the ring. An appraisal can be sought at any time after purchasing the ring. They are not always given as standard so it may be necessary to ask your jeweler to complete an appraisal for your diamond ring.
Why is my Diamond Ring Appraisal So High?
Appraisals will usually give an inflated value of the ring, usually up to 100% higher than the retail value. As appraisals are primarily used as a source for insurance companies, it allows such companies to charge a higher premium to insure your jewelry. It also benefits the jeweler who may lead buyers into believing they are getting an excellent deal.
There is no harm in inflated appraisals and they are standard within the world of jewelry, however it is important to manage your expectations. The value listed on your appraisal is not an accurate re-sale value. It is extremely unlikely that you would be able to sell your jewelry for the appraisal value, in fact in many cases you may struggle to sell it for the retail value. Avoid disappointment by considering your appraisal as a document that is for insurance purposes only.
We talk of diamonds and diamond rings as an investment, and while there is truth in this, your best bet is to check the upgrade/buy-back/trade-up schemes offered by your jeweler before purchasing. Selling a diamond ring on the second hand market is a tricky business; knowing your chosen vendor offers a fair upgrade scheme gives you options for the future.
Is an Appraisal the Same as a Diamond Certificate?
No. There are big differences in both the process and the information regarding appraisals and diamonds certificates.
Diamond certificates are provided by a third party. The diamond is analysed by expert gemmologists who then issue grades. The best labs (the GIA and AGS) use advanced technology and industry-specific equipment to ensure the grades given are accurate and consistent across the globe. They will provide every detail pertaining to your diamond, from the exact proportions to the individual inclusions. There will be no mention of cost or value on a diamond certificate – it is a scientific document that provides details about the diamond such as cut, color, clarity, carat and beyond.
By contrast, jewelry appraisals can be given by a variety of people with varying degrees of experience. If you are sold an engagement ring by a part time sales assistant in a bricks and mortar jewelers, that person may indeed have the authority to issue an appraisal so beware. Even specialist appraisal companies struggle to maintain the same consistency as the huge, advanced diamond labs. An appraisal does not require as much detail and instead relies on the basics (such as jewelry hallmarks) to give a total value of the ring.
Where Should I Get an Appraisal Done?
To find an appraiser in your area, search The American Gem Society website. However some trusted vendors will provide an appraisal at request for example James Allen, Blue Nile otherwise companies like Whiteflash will recommend an independent company, see more information here.
Remember that any jeweler trying to offer an in-house appraisal in lieu of a proper diamond certificate is not to be trusted. These documents work hand in hand, and an appraisal is not a substitute for a GIA or AGS certificate.
Do I Need an Appraisal for my Diamond Ring?
Insurance companies require an appraisal in order to start your policy. Having insurance allows you to wear and enjoy your jewelry with peace of mind knowing that if the worst should happen, you will be covered for the full value of the ring.
The sooner you have an appraisal, the sooner you can have your ring insured.
Is a Jewelry Appraisal Expensive?
Appraisers can charge per hour or per item. Sometimes they may give a flat rate. The value of your jewelry should not affect the cost of your appraisal, e.g. a 10k ring shouldn't be more expensive to appraise than a 4k ring. Rates will depend on your location and the individual you choose to appraise the item. Be cautious of very cheap appraisals – it is unlikely they are being carried out with the required attention to detail.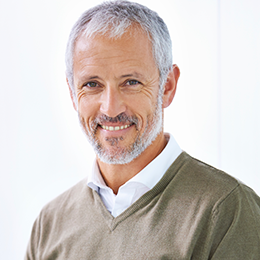 Richard Jenkins, The Diamond Guru
Get free assistance from the Diamond Guru today. You'll be glad you did!
Secure the best quality diamond for your budget.
Don't pay over the odds for your diamond ring.
Have piece of mind that you didn't get ripped off.
Have a Question? Contact us now…