Buying diamond stud earrings is different to buying engagement rings. Your buying considerations don't have to be as stringent with diamond earrings, as they're less scrutinized by viewers in comparison with an engagement ring. What wouldn't be considered eye-clean for a diamond engagement ring might be considered eye-clean for earrings. 
That's not to say you can purchase any old gemstones. Diamond earrings still require the time and effort to find the right style, metals, and diamonds so that you can secure not only value for money, but pieces of jewelry that you're endlessly happy with. 
Here's How to Buy Diamond Earrings
Buying diamond earrings doesn't have to be complicated. Here's a quick breakdown of how to purchase the right diamond earrings for you.
Determine a budget and stick to it.
Decide if you want to design your own or purchase pre-set styles.
Search setting styles in a particular metal.
If designing your own, choose two matching diamonds.
For more in-depth information about purchasing high-quality diamond earrings, read the rest of this guide. 
Buying Pre-set vs. Designing Your Own

Where to Buy Diamond Earrings

Answering Consumer Concerns

Top Examples of High-Quality Diamond Earrings

The Your Diamond Guru Guidelines for Purchasing Diamond Earrings

Lab-Grown Diamond Earrings
Buying Pre-set vs. Designing Your Own
Many high-end jewelry retailers offer either pre-set earrings, where the diamonds are already placed in the settings, or allow you to choose the diamonds and setting separately (and sometimes both). There are many differences between these two processes.
Buying Pre-set Diamond Earrings
Buying pre-set diamond earrings certainly can be an incredibly straightforward process. In fact, this is the most common type of purchase—earrings that have already been set with specific diamonds. When buying pre-set diamond earrings, many of the considerations you must have will be the same as designing your own, minus a few steps. Remember to follow these guidelines:
Always ensure that the carat weight of each diamond is the same. Anything more than a 0.05 ctw difference is worth steering clear of. 

With diamond earrings, you can afford to choose a color of G to I, which isn't as 'pure' as D to F, but as they're earrings it won't matter as much. This could save you a lot of money. 

As with any diamond, aim for Ideal or Excellent cut grades. These types of cuts will yield the best light performance. 

Like our previous point, always aim for a good quality clarity grade. With earrings, you don't have to aim for Flawless clarity grading—anything from VS2 to SI1 will do. 

When it comes to metals, always opt for a 14K to 18K. The type of metal you choose is up to you, but remember that platinum is very expensive and sterling silver is not very durable.
Designing Your Own Diamond Earrings
Many retailers worth their salt offer the ability to pair specific diamonds with specific settings. Always remember to choose two diamonds that are the same carat weight (within 0.05 ctw of each other). Any big difference will be undeniably noticeable. 
A big question at this point is whether you should purchase diamonds with certification. Like any certified good, having the documentation to prove that they are of high quality naturally adds more to the price. Many people believe that diamonds used in earrings don't need to be 'certed' because you're less likely to see any impurities and the cost of certification would remove any profits for vendors. 
However, this presents a risk. What happens if you spend a sizeable chunk of money on diamonds with no documentation and they turn out to be of poor quality? This is especially important to weigh up if you're purchasing diamonds online, and can't see the diamonds with your own eyes before you buy. In our opinion, spending a little more to find GIA or AGS-certified diamonds is always worth it. 
What to Consider When Designing Your Own Earrings
Choosing the specific components of your earrings can ultimately lead to a more fulfilling purchase. If they're meant to be a gift, the receiver will appreciate the time and effort you went to in choosing the metals, design, and diamond all the more. 
Metal Type
While earrings can be made from multiple types of metal, there are a few main types favored for their quality, beauty, and durability: platinum, white gold, yellow gold, rose gold, and palladium. Platinum is generally the most durable of these metals, but usually comes with the largest price tag. White, yellow, and rose gold are still durable, but slightly less resistant to scratches. Palladium is also highly durable, and is a little less expensive than platinum. 
Metal Color
For diamond earrings, the most popular colors are white gold and platinum, with yellow and rose gold not too far behind. White gold and platinum have that timeless, luxurious quality while yellow and rose gold naturally have a warmer, more regal feel to them. Ultimately the choice of metal/color is based on personal preference.
These 14k White Gold 4 prong Diamond Basket Earrings from Whiteflash allow you to purchase the setting only or with a variety of preset options.
Metal Weight
When we talk about weight, we're really talking about karat—which is the relative purity of the metal. For example, 18K gold contains 18 parts of gold to 6 parts of other metals, the metals that provide more durability to gold (which is a very 'soft' metal). The purer the gold is, the more expensive it is, but it is also more prone to scratching or dents. Platinum doesn't really have this issue, as it is a far denser metal compared to gold, but it is more expensive. 
Allergies
This is one of the more important but least considered aspects of metal choice. Some people will naturally be prone to reacting to certain types of metal. Nickel is the most common type of metal allergy, which can be present in some gold alloys. You can find hypoallergenic metals, which are the most inert types of jewelry on the market. For example, platinum is a metal choice that rarely causes allergic reactions. You will probably know if you have a sensitivity to some metals, however, if the earrings are intended to be a gift, it might be worth finding out if the receiver has any allergy. 
Design & Earring Backs
Next to diamond choice, design is the most important factor to consider. Would you (or your intended recipient) prefer diamond studs, hoops, halos, or drops?
Earring designs vary greatly across designers. These 18K White Gold Halo Pear Shape Diamond Leverback Earrings feature a pear-shaped center diamond framed by a halo of smaller round brilliant diamonds, which is continued up the body of the earring. Image credit: James Allen.
Each design necessarily includes the back of the earring, which secure the entire earring to the ear. The actual choice of back is not important, but you must make sure you're purchasing from a reputable seller in order to get a good quality earring. It's a truly horrible scenario where the earring clasp has worn out, leaving your expensive diamond earrings to fall out. There are several types of earring back:
Push back

: A good choice for diamonds less than one carat, the push back slides over notches in the post. 

Screw back

: This is where the back screws into the post.

Guardian back

: The earring post contains raised notches that lock the back into place. This is a good choice for larger, heavier diamonds as it is a little more secure. 

Friction back

: Similar to the guardian back, but where the post contains indents that the back clips onto. 
It's always worth enquiring about the type of back the earrings you're interested in have, especially when designing the diamonds yourself.
The classic diamond stud style has been consistently popular for many, many years. This particular design, from Blue Nile, features four prongs that secure the diamonds in place. Image credit: Blue Nile.
Again, design is ultimately up to you, and no one design is superior to another. Superiority lies not in the design itself, but in the quality of craftsmanship.
Hoop earrings are another very popular design and have a more modern origin than other designs. They come in a wide variety of sizes and thicknesses, like these 0.65ctw 18k White Gold "Shared-Prong" Diamond Hoop Earrings from Whiteflash. Image credit: Whiteflash.
Answering Consumer Concerns
Naturally, many purchasers (especially first-timers) have a lot of concerns. This is most apparent when buying from a company they're not familiar with. So how do you deal with these concerns?
Trusting a Diamond Retailer
There are countless diamond and jewelry retailers out there today. Many of them are fantastic—trustworthy, experienced, genuine. And many are not. It is often the case that one bad experience can put a customer off purchasing diamond jewelry forever. So how do you know who to trust?
The first recommendation we have is to do your research. Never purchase from the very first retailer you find, regardless of how well reviewed they are or trustworthy they seem. Developing a wider knowledge of what is on offer is the best way to have an enjoyable and fulfilling buying experience. You should begin by asking the following questions:
Does the retailer have good independent reviews? 

Do they have a dedicated returns policy or guarantees?

Does each diamond or jewelry page include a link to verifying documentation?
This last point is undeniably important. When buying jewelry, especially diamond jewelry, you must always make sure that the retailer is able to prove the respective quality of what they are selling. Take Whiteflash, for example. On the page for this beautiful 0.822 ctw VS1 A CUT ABOVE® Hearts and Arrows Diamond, you're able to access the diamond certificate given to this specific diamond by the AGS. The certificate provides detailed insight into the diamond, including its metrics, a map of its light performance, its size, and a map of its inclusions. If you're not able to access this kind of documentation when looking for a worthwhile diamond jewelry purchase, we would advise looking somewhere else. 
If you're still unsure of a diamond sellers trustworthiness, you can also always contact them. If the business is well-run and legitimate, it should be easy to talk to someone who works there, where you should be able to source detailed information about the jewelry you're buying and the organization itself.
How to Find a Good Deal
It is sometimes difficult to tell if what you're looking at is actually a good deal. How are you to compare the prices of different retailers if there is no objective third party to verify that the two (or more) products you're comparing are equivalent in quality? 
Again, it depends on the research you do and the amount of verification you can find. Like our previous example, a good quality diamond or piece of diamond jewelry should always come with documentation. 
We can compare two similar diamonds here.
Round Cut Diamond from Blue Nile | Round Cut Diamond from James Allen
As you can see, these diamonds are similar in their designations, but not similar in price. The Blue Nile diamond includes certification from the GIA and documentation that is easy to access on-page. The James Allen diamond states that it does come with a GIA certificate, but this is only able to be accessed by getting in touch with their 24/7 customer service. Both vendors provide free shipping, lifetime warranty, and free returns. They also both offer lifetime upgrade options, where the full cost of the diamond can be applied to a diamond worth more upon return of the original. 
So which one is the better deal? While both James Allen and Blue Nile are well respected diamond retailers, on paper the diamond from James Allen seems the better deal, being less expensive than the other. However, you might find you have a better experience on the day of purchase with Blue Nile. Comparing two well-loved diamond retailers on very similar diamonds can be very hard, so you must take into account other qualities, such as speed and efficiency of service, and other guarantees that the retailer can offer. 
Comparing Customer Service
The main 'other quality' we mentioned before is, of course, customer service. Two diamonds may appear exactly the same, and yet customer service is the thing that makes you choose one over the other. 
The best way to review how customer service is given at a particular diamond jewelry retailer is to search independent review sites. Google reviews is the first obvious choice, but you can also choose sites such as TrustPilot or Yelp. However, if you're not looking to venture far, we at Your Diamond Guru have done our own research and developed a wide review section you can peruse. Of the three diamond retailers we would recommend for sourcing high-quality diamond earrings, you can view respective reviews:
Top Examples of High-Quality Diamond Earrings
Below are some of our favorite examples of high-quality diamond earrings from our three favorite diamond retailers, just to give you examples of the kind of quality you should be looking for.
18k White Gold Tacori Dantela Diamond Earrings
These diamond earrings are a true regal delight. Tacori have done their best to make the most of the smaller relative size you get with diamond stud earrings, including delicate prongs, fine miligrain, and a diamond halo to effortlessly frame the central diamond. 
Image credit: Whiteflash
Heart-Shaped Diamond Halo Drop Stud Earrings
Combining the contemporary use of the love heart shape with the classic feel of a drop earring, these diamond earrings from Blue Nile are resplendent. The central diamond is surrounded by a halo of 14 smaller diamonds set impressively into the body of the earrings. With the symbolic love heart shape, these are the perfect diamond earrings to buy as a gift.
Image credit: Blue Nile
14K Yellow Gold 1.5 Inch Lucida Hoop
These diamond earrings from James Allen are the perfect example of yellow gold, diamond-studded hoops. Elongated oval hoops are decorated with an interwoven trellis setting, allowing for a tightly-packed flank of diamonds that brings brilliant sparkle. These diamond earrings are the perfect choice for the summer months. 
Image credit: James Allen

The Your Diamond Guru Guidelines for Purchasing Diamond Earrings
Overall, any diamond purchaser has to always consider the following:
Color Quality
For diamonds, F to D is the top range. However, with diamond earrings you don't have to always choose such coloration. H to J will work fine for diamond earrings, which will also help you to save money. 
Clarity Grade
More important than color is clarity. Again, diamond earrings don't need to be graded as Flawless as you're generally not going to be inspecting them at such a close distance. Many vendors recommend going for SI1 to I1, however, we'd argue trying to purchase something of a little higher quality. VS2 or VS1 would be good choices, and are more likely to guarantee that a diamond is eye-clean. Diamonds of a lower clarity grade than this will most likely have visible inclusions. 
Cut Quality
This feature of a diamond has the most impact on light performance. Cut is what provides a diamond with the right kind of light refraction to optimize fire and sparkle, and a great quality cut will make a diamond that much more brilliant. Try and source diamonds with an ideal cut. 
Our Final Recommendations
Sourcing the best quality diamonds earrings within the budget you've set for yourself can be a challenging. Where do you purchase from? Can you trust that the diamonds are high-quality? Where can you go to purchase your own? Fortunately, we can help you save a little time here.

I will often recommend shopping with Whiteflash, James Allen, Brilliant Earth or Blue Nile. These four vendors offer the highest quality diamonds and jewelry on the market today. There are no hidden costs and a verification is easily accessible from all. Whiteflash specialise in high quality cut diamonds, you will find best diamonds here. They are the exclusive provider of A CUT ABOVE® diamonds (which I've reviewed in more detail here.) James Allen and Brilliant Earth have fantastic offerings of lab created diamonds and Blue Nile is best for lower budget purchases. 

However, if you would like to get more information before you begin your search, head to our jeweler reviews section and read about these well-respected diamond retailers yourself.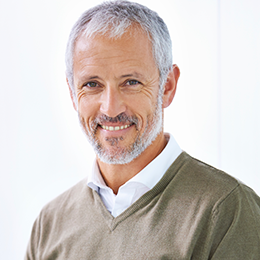 Richard Jenkins, The Diamond Guru
Get free assistance from the Diamond Guru today. You'll be glad you did!
Secure the best quality diamond for your budget.
Don't pay over the odds for your diamond ring.
Have piece of mind that you didn't get ripped off.
Have a Question? Contact us now…