If you're thinking about getting married, there's a good chance you're looking for a customized, one-of-a-kind engagement ring or wedding band which will last a lifetime with many beautiful memories attached.
But it can be hard to find a reputable seller to provide you with that dream piece. Whilst many brands do offer a customization service, it's often just a gimmick to draw in clients, who are left disappointed by the end product.
Not so with Victor Canera, whose beautiful hand-crafted rings are not only totally unique but incredibly high in quality. Described as one of the best-kept secrets in the industry, we're going to take a deep dive into just what makes his jewelry so special.
Brand history
One of the things which make Victor Canera so prestigious is the history behind the company. The brand's namesake, Victor, is a third-generation jeweler who learned the tricks of the trade and the art of jewelry-making from the age of 12 as part of his family business.
Inspired by 1920s and 30s diamond craftsmanship, the rings created by Victor Canera are stunningly handcrafted one-of-a-kind pieces, a fact reflected in the hefty price tag but more than justified by their beauty and elegance.
Today, Victor Canera is a hidden gem of artisan luxury and romance, with a thriving business that joins together old-world glamour with a touch of contemporary excitement to create jewelry that is as modern as it is timeless.
Price
Above, we mentioned the hefty price tag which can accompany a purchase from Victor Canera. Like most high-quality jewelry, you can expect to pay a premium for their pieces, and that price can go up to account for the additional costs of customization.
Victor Canera also sells loose diamonds in one of their three signature cuts – Ideal Heart, Antique Cushion, or European Round – which, in line with their cut, clarity, color and carat, all of which are superlative, are individually expensive. These loose diamonds are some of the best available, and well worth their price tag.
Most pieces on the Victor Canera website are accompanied by high-resolution images taken from multiple angles, as well as videos and HD 360-degree virtual imaging. Furthermore, you can see detailed GIA lab reports for each diamond, and they offer a video service for individual diamonds, if you are still not satisfied with the information online.
These extensive measures mean that you can be confident in your purchase, as you know exactly what you'll be getting.
Returns and guarantees
Victor Canera places itself firmly alongside some of the top-quality diamond brands with its returns policy, which offers a generous 30-day window in which to return your ring, with the exception of their Custom Design Orders.
Furthermore, they offer a manufacturer's warranty that covers any manufacturing defects, as well as offering repairs for accidental damages at a low cost. And perhaps most unique of all, all signature diamonds come with an upgrade plan, which offers 100% credit on diamonds of equal or greater value.
In essence, this means that you don't need to spend more for your upgrade, allowing you more flexibility and greater range of choice from Victor Canera products within your price range. And finally, they offer a one-year 70% Buyback guarantee of all in-house diamonds, a benefit which will hopefully never be needed, but is still always reassuring to have.
Imagery and diamond quality
We've already discussed the high quality of the imaging provided on the Victor Canera website, but we wanted to briefly touch on one super important detail, which is the extensive selection of options provided for viewing the quality of individual diamonds.
The Victor Canera website offers, alongside each individual diamond, at least three viewing diamonds: the 360-degree rotation, an ASET Scope, and an Ideal Scope, with an additional Hearts Scope for their Ideal Hearts diamonds. They also provide information on how to 'read' these Scopes, allowing customers to become diamond experts and evaluate the quality of each loose diamond.
This is a far cry from the low-resolution single images which are often provided by lesser diamond brands, and shows just how committed Victor Canera is to customer service and openness of communication.
Should I buy from Victor Canera?
As this article has doubtless made clear, Victor Canera is a serious contender in the diamond game. A combination of timeless luxury, class, and elegance along with romantic, one-of-a-kind customization and handmade pieces, this brand caters to many customer bases.
However, their prices can be steep, and options can be found at other retailers for the same or far better quality. For a fancy shape, I'd always try James Allen, they have a wide selection of diamonds at varying price points. Blue Nile is always a good option for cheaper diamonds, but be careful with the quality, and as I mentioned earlier Whiteflash is the best option for super ideal cut round and princess diamonds.
Victor Canera
Review:

4

out of 5

★★★★

by

Richard Jenkins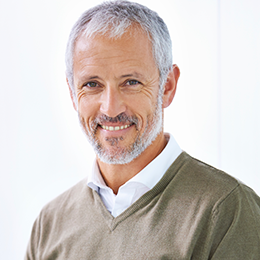 Richard Jenkins, The Diamond Guru
Get free assistance from the Diamond Guru today. You'll be glad you did!
Secure the best quality diamond for your budget.
Don't pay over the odds for your diamond ring.
Have piece of mind that you didn't get ripped off.
Have a Question? Contact us now…