This page contains references to diamonds or engagement rings from different companies. Sometimes I do receive a commission when you click on links and buy the products.
Allurez are an online diamond and jewelry vendor with showrooms based in New York. They sell loose diamonds, lab-grown diamonds, colored diamonds, gemstones, engagement ring settings and other fine and demi-fine jewelry. The company have some impressive endorsements and the business-model itself seems to tick a lot of boxes for the modern diamond buyer.
I have conducted a complete review of Allurez, analysing the quality, customer service, product variety and value so that you can decide if this is the company to choose for your diamond and engagement ring needs.
The Allurez Story
Allurez keep it brief on their 'About Us' page. They were established in 2010, and push the narrative that they are American born and bred, with all their jewelry being made in New York. They have certainly been a fast-growing company and following the success of online diamond pioneers Blue Nile, their 'cut out the middle-man' approach has certainly struck a chord with buyers.
Allurez package their business-model as something revolutionary and while I am a huge advocate for buying a diamond online, this is a slight overstatement. In fact, Blue Nile were established over a decade before Allurez and were closely followed by James Allen and Whiteflash. It doesn't matter that this approach to diamond sales isn't one of a kind, but customers shopping at Allurez should know that there are other vendors to compare with.
Allurez Diamonds
I will take a look at Allurez as a business overall but let's get to the crux of it; the diamonds. Allurez offer GIA and AGS certified diamonds which is great. Unfortunately, they also offer diamonds carrying inferior certificates such as IGI, EGL and perhaps worst of all, diamonds with no lab report at all.
To me this is cause for concern. It is easy for customers to filter their results to search for only the reputable labs, but the selling of uncertified diamonds brings Allurez integrity into question. My top vendors would not sell these diamonds as they appreciate the risk they pose to customers.
If you have filtered your search results to GIA and AGS diamonds only, the next issue you're faced with is imaging. Diamond imaging is one of the most important factors when buying a diamond online and Allurez really falls down. As a minimum, you should be able to view high-res images of the actual diamond up to 10x magnification to assess inclusions, cut quality and color. Allurez do not provide actual diamond images and this is the trade-off for having such a large virtual inventory.
As with any large inventory, there are probably nice diamonds on the Allurez website, but you will have to trawl through hundreds of thousands of options, analyse measurements and specifications and even after all this, you still will not know if the diamond is eye clean or how it really looks. It is not possible to buy diamonds online this way.
Allurez: The Good
Starting with the positives. Allurez offer everything in one place. Generally speaking, each company has their niche (for example, Brilliant Earth dominate the lab-grown diamond market, Leibish have colored diamonds, Whiteflash super-ideal cut diamonds etc), whereas Allurez offers buyers the chance to shop many things in one place. They sell natural diamonds alongside lab-growns and moissanites, a myriad of vibrant gemstones and jewelry and settings. They have a large online inventory of loose stones and settings, with good personalisation options, allowing customers to select colored diamonds and gemstones to compliment their engagement ring settings. The amalgamation of colored stones and natural, colorless diamonds is sometimes neglected by other vendors so for those looking for an original engagement ring, Allurez give good options (in theory).
Allurez: The Bad
The main issue with Allurez is the lack of focus on diamond quality and the tools necessary to present it. A wide selection is great, but only if you can actually see and understand what you're buying. It is difficult to accurately compare the diamonds offered by Allurez to the leading vendors as there simply isn't the information available.
Customer service at Allurez is good but their refund and loyalty schemes don't place the customer needs front and centre and need revising.
Allurez: The Final Word
So close. It is such a shame that Allurez have not committed more energy into diamond imaging and quality cut diamonds, because in many ways they offer something quite remarkable. With better technology and a sharper focus on these key aspects, Allurez' could be a top tier diamond vendor. They have taken the working parts from industry leaders but neglected some of the most important features and thus have let themselves down.
Until Allurez have ironed out these issues, there are currently far better vendors for your diamond and engagement ring needs. Take a look at Whiteflash who have truly set the bar for diamond quality and online diamond buying. Their A CUT ABOVE® diamonds are the best of the best, I would also consider Blue Nile if you need fancy shapes and Leibish and Co for colored diamonds.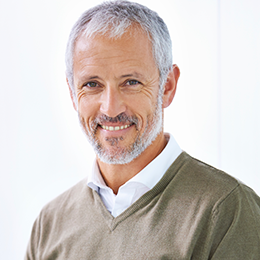 Richard Jenkins, The Diamond Guru
Get free assistance from the Diamond Guru today. You'll be glad you did!
Secure the best quality diamond for your budget.
Don't pay over the odds for your diamond ring.
Have piece of mind that you didn't get ripped off.
Have a Question? Contact us now…
Allurez
Review:

3

out of 5

★★★

by

Richard Jenkins