This page contains references to diamonds or engagement rings from different companies. Sometimes I do receive a commission when you click on links and buy the products.
As e-commerce continues to boom, there is one sheer power in the new retail world that cannot be ignored: Amazon. Branded as one of the biggest threats to the high-street and retail markets, Amazon is a global marketplace at your fingertips. Among groceries, toys, electronics and beauty products, Amazon sell a huge collection of diamonds and engagement rings from sellers across the globe. But, can the power of Amazon really compete with the best online diamond vendors? This review will tell you everything you need to know.
The Amazon Red Flags
The Amazon name is so big and so relied upon by customers, it would be easy to assume that this company have the money and man power to provide customers with great diamonds at basement prices. This couldn't be further from the truth. Here are some of the red flags:
Misleading Listings
Amazon sells everything – this means that a search for diamond engagement rings will throw up a huge number of listings and not all of them will meet the criteria. Cubic Zirconia, Moissanite, Lab-Grown/synthetic diamonds and other simulants and synthetics will all fall into the mix. I am not averse to diamond simulants in the right context, but I suspect many shoppers will believe they have found a great diamond until they read the small print. Worse still, you part with your money before you realise the error.
No Diamond Imaging
The images you see on Amazon are not actual images of the diamond you will be purchasing. They are highly edited images of much higher quality diamonds/gemstones. Abandon any ideas of being able to observe the diamond for yourself before buying – this purchase will be entirely blind.
They also don't provide any:
Video imaging
Ideal Scope
Hearts and Arrows
ASET Map
To learn more about diamond light performance imaging and why it is important when buying online, read this guide.
Bracketed Gradings
If you do manage to find a natural diamond from an Amazon seller, it is likely you will be given a vague bracket for color and clarity gradings. The difference between 3 grade places can be significant, both visually and financially. Without knowing the specific diamond grades, it is impossible to make an accurate assessment of value or appearance. Again, essentially you are buying blind.
Shady Sellers/Shady Reviews
Both the selling and reviewing of amazon products is a little bit archaic. Amazon have come under fire multiple times for false reviews, intended to boost the popularity of the product and buyer's confidence. Equally, it can be very difficult to find the direct source of the diamond and with so many sellers on Amazon, it is a competitive minefield.
Lack of Specialist Knowledge
Not all diamonds are equal, but sellers know that by saying something is 'a diamond' they can immediately hike up the price, regardless of quality. Naïve buyers may overlook the all-important details such as cut quality (the most important of the 4C's) and certification. These are the absolute basics of diamond buying – beyond this, the best vendors will offer light performance reports, a thorough education and on-hand experts to guide you through the process. Amazon lacks every single one of these.
The New Diamond Buying Experience
Whilst Amazon may have damaged the high-street, does it pose a threat to the diamond industry?
There was a time when the concept of buying diamonds online was terrifying. Without the 'expert' knowledge of a salesperson, a trusty jeweler's loupe and the brilliant lights of a jewelry shop floor, how could one possibly make such an important purchase?
Fortunately, the diamond industry rose to the challenge. Blue Nile blazed the trail for an online diamond buying experience, and their competitors have kept the fire burning with advanced diamond imaging, 360 videos, online diamond certificates and 24-hour chat services. The best online vendors can now offer a level of experience, knowledge and detail that bricks and mortar jewelers struggle to reach. A bricks and mortar store with a poor inventory, uneducated staff and huge overheads? Amazon can certainly compete with that. The best online vendors providing a specialist service and incredible inventory of loose diamonds? Amazon do not stand a chance.
It is not the online aspect of Amazon that should be a turn off to customers, it is the lack of specialist technology, lack of inventory, regulation and understanding of diamond quality that all make Amazon a poor choice for diamond buyers.
Amazon Engagement Ring and Diamond Prices
A large part of the Amazon appeal is the belief you are getting a great deal.
This 0.60ct round brilliant engagement ring features a halo setting and pave band. There is no mention of certification, and the only specs we have are color (either an H-I) and clarity (I2). This clarity is far too low for a central diamond, and with no diamond imaging, you have no idea how obvious those inclusions will be. What we do know, is that an I2 will not be eye-clean and is likely to have transparency issues.
$1,109.99 + $100.00 shipping
Even most of my recommended vendors do not have a beautiful 0.60ct diamond and a pave setting that can match this price. For example, Whiteflash do not sell I2 clarity diamonds as they simply do not deliver the beauty and sparkle an engagement ring deserves.
This ring from Amazon is poor quality – for over $1,000, it's really not a good deal.
The Final Word
Low quality diamonds, vague specs, no diamond imaging and a lack of transparency. Stick to shopping electronics when it comes to Amazon – for diamonds, leave it to the experts.
So, where you should you shop? If you're looking for an exceptionally high quality round cut or princess cut diamond, take a look at the A CUT ABOVE Diamonds line from Whiteflash. If you're looking for Fancy Shape Diamonds take a look at Blue Nile and for colored diamonds Leibish and Co.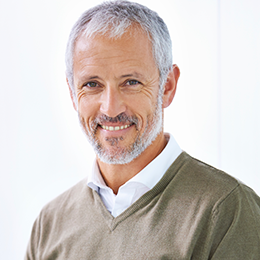 Richard Jenkins, The Diamond Guru
Get free assistance from the Diamond Guru today. You'll be glad you did!
Secure the best quality diamond for your budget.
Don't pay over the odds for your diamond ring.
Have piece of mind that you didn't get ripped off.
Have a Question? Contact us now…
Amazon
Review:

1

out of 5

★

by

Richard Jenkins