This page contains references to diamonds or engagement rings from different companies. Sometimes I do receive a commission when you click on links and buy the products.
There are no shortages of online jewelry stores for you to choose from, so when you're looking for diamonds where do you begin to identify retailers that are reliable and reputable?
If you've been browsing through sites of various jewelry retailers, there's a good chance you've spotted B2C Jewels. Popular for selling an extensive variety of loose diamonds, this online company has often been compared to the other big-name online jewelry outfits, but does it really measure up?
Here, we take a closer look and carry out a comparison so you can be well-informed.
Product Range
B2C Jewels boasts an impressively large collection, which puts it in line with several other big-name online jewelry retailers like Blue Nile. In fact, this company's range comprises more than 70,000 loose diamonds for sale and what they lack in fancy shapes, they make up for in volume.
For those on a budget, the small diamonds are particularly appealing. B2C Jewels doesn't just offer loose diamonds, it also offers a service to enable consumers to design their own rings, pendants and earrings as well as preset rings for engagements and weddings.
Finding Diamonds with B2C Jewels
Since B2C Jewels has such an extensive range of diamonds for prospective customers to choose from, it needs to have a well thought-out search facility and, fortunately, this company excels in this area.
The search function allows the user to specify which diamond shape they're seeking before narrowing the search by choosing criteria like price ranges and grading certificates. The results of the search will then be returned in the format of a chart so you can easily sort results and choices still further by adding more search criteria.
Imaging of Diamonds
If you're buying a diamond online, you'll want to have a good idea of what you'll be buying. Unfortunately, this can prove challenging. Like the majority of other similar online vendors, this company doesn't provide videos or light performance images of its listed diamonds. Only stock photo samples are provided which can make it virtually impossible to determine the quality of the product you'll actually receive.
Diamond imaging is very important because it can also highlight specific features or areas such as inclusions which should then accompanied by information as to whether these inclusions can be seen by the naked eye – learn more about the importance of diamond imaging here.
On the other hand, one upside is the computer-generated diamond views that are available which can even replicate the way the rings will look on your hand. It's fun, but against the lacking imagery for the actual diamonds, it's kind of entering the territory of being a gimmick.
Guarantees and Returns
One positive feature of B2C Jewels is that it offers its customers a 30-day guarantee for any unworn pieces, and if you accidentally buy the wrong size, ring resizing can be done for free within 60 days of making the purchase. All products are also protected by a 12 month guarantee covering wear and tear. The basics of good guarantees are there, however, we would still expect more of a retailer of this size and scope. For more information on the best diamond trade up guarantees, read this article here.
Quality of Service
Interestingly, one great feature of B2C Jewels lies in its customer service. Although there are limited images available on the website, the support team will, in general, go the extra mile to supply images of shortlisted diamonds if you request them. This makes up for some the poor online imagery, it would just be nice not to have to jump through hoops.
While these pictures may not enable you to discover everything about your prospective diamond purchase, they may reveal clarity details which can help you determine whether your purchase is worth it, giving you a general feel and look of your chosen diamond. However, as mentioned above, without light performance images, and HD videos you're essentially buying blind so I wouldn't recommend taking that risk.
Pricing and Shipping
One excellent benefit of buying diamonds from B2C Jewels is the low pricing. This online retailer is quite a small player within the online diamonds industry and this allows it to offer better flexibility in pricing when compared with larger suppliers.  When compared with many of its competitors, you can enjoy surprisingly affordable prices here and, as an added advantage, you'll also benefit from free shipping on your purchase as long as you live in the United States. If you opt for a small upgrade, you'll benefit from faster shipping.
This low pricing does come with a catch however, diamond quality. If you're looking for the best of the best, you need to look elsewhere. Where would I recommend? If you have the budget and are looking for higher quality diamonds also take a look at Whiteflash and their A Cut Above diamonds. If not head to Blue Nile or Costco for a more affordable diamond engagement ring albeit a lower quality.
Should I Buy From B2C Jewels?
There are pros and cons to shopping for diamonds at B2C Jewels. While the prices are often lower than those found at other online retailers, there are a few pitfalls that could befall you if you're an inexperienced purchaser.
Essentially, you'll be buying your diamonds blind and this means that you'll need to require more information about your chosen diamonds – something that takes more effort and time on your own behalf and requires you to have some in-depth understanding of the nature of diamonds and their quality before you commit your hard-earned money.
On the upside, though, you can benefit from good customer service, free shipping and a money back guarantee. So if you find that you've made an error in your purchase you have nothing to lose and can return your purchase within 30 days.
You can also benefit from an extensive range of diamonds to choose from, and with such a good choice of smaller diamonds, B2C Jewels represents a good choice for those who are on a very tight budget.
Essentially, as long as you're prepared to take some risks, B2C Jewels could be a good choice for you, but you should be wary and do your research before buying.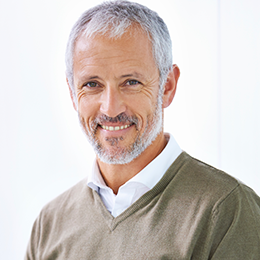 Richard Jenkins, The Diamond Guru
Get free assistance from the Diamond Guru today. You'll be glad you did!
Secure the best quality diamond for your budget.
Don't pay over the odds for your diamond ring.
Have piece of mind that you didn't get ripped off.
Have a Question? Contact us now…
B2C Jewels
Review:

3

out of 5

★★★

by

Richard Jenkins