This page contains references to diamonds or engagement rings from different companies. Sometimes I do receive a commission when you click on links and buy the products.
The Company
Ben Bridge is likely a familiar name to you, especially if you're on the west coast. They have over 80 stores across the country, and also in Canada. They are a 'mall' jeweler. Branches of Ben Bridge are as far apart as Alaska and Hawaii.
Although the company is still managed by the original family, it is now owned by Berkshire Hathaway Inc. However, at heart, it is still a family-run business.
The History
Ben Bridge has a long and stable history, and is certainly one of the oldest mall chains selling diamond jewelry (their first was in 1968!). They started up in Seattle back in 1912 and have grown steadily since then, with a particular boom since the 1980s.
Ben Bridge Pricing
Price can be a big sticking point for me. I have no problem with high prices reflecting high quality and value. I do have a problem with high prices for diamonds and jewelry that isn't worth it. Good jewelers don't need to do this.
With Ben Bridge, this is where we come in to trouble. They advertise many of their items as being unique. So, up goes the price tag. However, look a little closer and really many of them are not. Then they advertise how important the quality is to them, so again, up goes the price tag. And, this is where I was really disappointed. For a jeweler who supposedly has a "legendarily tough" Quality Control system, an awful lot is slipping through the net.
My concerns about pricing were then exacerbated when certificates weren't presented as a matter of course. Ask a few pertinent questions about the price (such as a breakdown of setting versus diamond) and we ran in to a woolly answer. When buying diamond jewelry you can, and should, expect pricing precision.
This is notably different from other jewelers. If you're looking for an exceptionally high quality round cut or princess cut diamond, take a look at the A CUT ABOVE Diamonds line from Whiteflash. If you're looking for Fancy Shape Diamonds take a look at James Allen.
Also, if you're requesting the jewelry to be sent to Arizona, California, Colorado, Hawaii, Minnesota, Nevada, New Mexico, Texas, and Washington, then you will be stung for additional taxes. It makes for a confusing true cost.
Exclusivity
Ben Bridge are a mall chain store – it would be wrong to expect too much exclusivity with their pieces. That said, they do have some designers working specifically for them, so you should expect some unique items. However, taking a look, these tend to be 'plays' on timeless classics, so don't tend to jump out as unique.
This is really important. If you're spending such large sums on diamond jewelry, you're likely to want something which has some degree of exclusivity. For exclusivity I recommend Whiteflash, Blue Nile, or James Allen.
Designer and Custom Items
The designer pieces aren't from particularly notable names. There are no custom pieces advertised, apart from engraving options.
This is in stark contrast to a jeweler such as Whiteflash who will custom design a piece for you, in-house and in addition stock several designers including  Verragio, Tacori, Ritani, Simon G, Danhov, Vatche and Benchmark.
The Website
The website is functional, and intuitive, however it really lacks the detail that a savvy diamond shopper requires.

The Imagery
Obviously, Ben Bridge aims its experience to its storefronts, however, they do have online purchasing, so their images really should do the pieces justice especially when it's comes to the more technical diamond imagery that I like to see. Unfortunately, this is where I have a real issue. Their technical diamond images and information is virtually non existent and it gave no information whatsoever about whether or not the diamonds were certified -this leaves you feeling very underwhelmed.
IIf you want high-quality certified diamonds then head to Whiteflash, if you want a large selection of lower quality, but more affordable diamonds I recommend heading to Blue Nile.
The Shopping Experience
Ben Bridge is, fundamentally, a mall retailer. Comparing them to a high-end independent jeweler like Whiteflash or James Allen is somewhat like comparing apples and oranges – they are completely different.
If you go in to a Ben Bridge store expecting a luxury and unique experience, then unfortunately you will be disappointed. If you go in, accepting this is a mall chain, and therefore will lack individuality and style, then you know what to expect. You'll find much the same if you walk in to one of their stores in Texas as you would in Nevada – and on that front, you get consistency.
In my experience the staff are friendly, and not overly determined at pushing the hard-sell, which is great. Usually you can relax and think this is because they are letting the jewelry quality to speak for itself. This is where it gets a little confusing. Ben Bridge state that they are proud to have more "Registered Jewelers, Certified Gemologists, and watchmakers than any other jeweler in North America". So it's odd, therefore, that the staff can get flummoxed with some fairly basic, but specific questions.
In my opinion, the service is essential when buying diamonds in store. These are one of life's largest purchases, and the experience should match this – if you're paying an 'in store' price, you should get in-store experience. Whilst I get the feeling Ben Bridge understand and try to achieve this, it's just too tricky across a wide range of stores. There are some great token elements, such as turn up and have your jewelry cleaned for free, but it really is just that – a token.
What confirms this for me, is that if you look online at reviews past employees have left, they aren't all too complementary, and very middle of the road. If employees don't feel supported and informed, and like they are part of something special, that's going to come across to the customer.
The Information on Offer
Education is an important part of buying diamond jewelry. Not everyone is fully informed, and unfortunately, unscrupulous retailers can take advantage of this. Ben Bridge clearly want to provide the information needed for their sales. However, it's not actually forthcoming from the sales person. There seems to be a mismatch between higher management and the individual stores. Things like certificates should be a straightforward part of a sales conversation, but they are not.
The Choice
As you would expect from such a large chain jewelers there is an abundance of choice. They seem to be doing a reasonably good job of covering every corner of the market with fashion pieces sitting alongside their own Ben Bridge pieces.
However, I wonder if this then diminishes the uniqueness of the designer pieces. They use various designers, including a Bridge family member (Lisa Bridge), and this is a really great thing for a chain store. It would be good to see these pieces set apart from the more generic options, and more knowledge on the part of the sales person, and more consistency in the quality.
The Packaging
I really quite like the Ben Bridge packaging. For a chain store, they have still managed to retain some degree of luxury feel with the packaging. The regal purple boxes are smart and crisp. You could give these as a gift and not feel embarrassed.
The Returns Policy
Ben Bridge has a good 90-day returns policy. As long as the piece is as it was when sold, unworn, with all the documentation and packaging, then you can return it in-store or by post. Shipping charges aren't covered, and neither are engraved pieces.
Bottom Line
Ben Bridge is a solid mall jeweler. That is, after all, what they do. It's not going to be able to compete with the better online retailers, and those at the luxury end. However, the prices therefore should reflect this. I would feel comfortable recommending them for non-diamond fashion pieces, but not for the more expensive diamond pieces.
For these, I recommend using a specific diamond jewelry store. Whiteflash stands out as our premier recommendation. They boast an unparalleled assortment of both natural and lab-crafted diamonds of supreme quality. Their dedication to outstanding products and impeccable customer service makes Whiteflash an ideal pick for those who desire nothing but the best. For those mindful of their budget, fear not. Both James Allen and Blue Nile present vast collections of diamonds catering to diverse financial plans. Their user-friendly online interfaces ensure you effortlessly locate the ideal diamond that aligns with your preferences and budget.
Ben Bridge Review
Review:

2

out of 5

★★

by

Richard Jenkins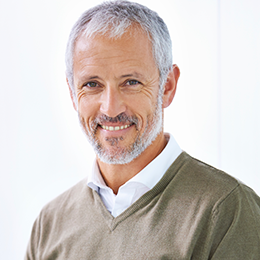 Richard Jenkins, The Diamond Guru
Get free assistance from the Diamond Guru today. You'll be glad you did!
Secure the best quality diamond for your budget.
Don't pay over the odds for your diamond ring.
Have piece of mind that you didn't get ripped off.
Have a Question? Contact us now…