A visit to Chicago will undoubtedly be a lively experience. Among the many historical landmarks that grace the city Jewelers Row, located on Wabash Avenue amid Washington Street and East Monroe Street, is sure to be a highlight for jewelry-lovers visiting the city.
View this post on Instagram
There is an unmistakable thrill that comes with the bustle of the Chicago diamond district; with the enigmatic appeal of wandering from store to store combined with the enchanting sky-scrapers and art-deco style buildings, it is easy to see why so many buyers get caught up in the buzz. If you are planning a visit to the Chicago diamond district, I strongly implore you to read my buyers guide to avoid over-spending on diamonds and adding a sour note to your experience.
Buying a Diamond in Chicago Diamond District
As is the case with any bricks and mortar shopping experience, knowledge is power, and in the Chicago diamond district a discerning eye and healthy knowledge of diamond quality is essential. Despite the belief that you are guaranteed a good deal shopping for a diamond on Jewelers Row (diamonds at wholesale prices, money-off, the chance to haggle) the reality is quite different.
These stores have huge overheads to pay and must ensure a good inventory to keep up with their competitors. All these costs are going to dramatically impact the price customers pay for their diamond vs buying a diamond online. But this is not the only potential pit fall of taking on Chicago's diamond district. Let's take a look at the main the pros and cons.
Pros:
A brilliant atmosphere that will prove particularly exciting for those visiting Chicago for the first time
A lot of different styles and selections to view across the many stores
If you find the right salesperson in the right store, shopping in Jewelers Row can be a memorable and personal experience that can perfectly mark a special moment (buying an engagement ring or anniversary gift, for example)
Cons:
There are a lot of jewelry stores in Chicago diamond district. If you go without a plan, you might miss the good stores – you couldn't visit them all in a single day
Price! Prices are high (often 30% above online prices, but usually a great deal more)
There is a risk factor involved here. Questionable sales tactics, shady certification and poor prices are just some of the issues that will keep you on your toes
Jewelers in the Chicago Diamond Districy often use misleading lighting in order to make even the dullest diamonds sparkle. They also don't provide light performance images of the diamonds.
Buying Tips
If you have your heart set on buying an engagement ring or piece of diamond jewelry on Jewelers Row, there are a few tips you can follow to get you a step closer to a beautiful diamond for a reasonable price.
Certification is the only way to know the true quality of a diamond and thus make a balanced assessment of the price. However, not all certificates are created equal, and a subpar certificate will result in over-spending on a diamond while the quality will remain a mystery. Only consider GIA or AGS certified diamonds. Both of these labs offer consistent and reliable grades, giving you the opportunity to scrutinize price whilst in possession of all the facts. If a salesperson tries to sway you towards a different grading lab, walk away – this is a big red flag.
Light Performance Images are the only way to truly analyze a diamond and are only available at select vendors, find out which ones to look for here. Do not buy without them.
Set a budget. It's easy to get caught up in the shopping experience and overspend. You want to walk away with the light feeling of getting a stunning diamond for a price your comfortable with, not something you will regret later.
Make a plan. Decide which stores are a 'must visit' and make a short list. Windy City Diamonds and Donna Jewelry are both great stores selling GIA diamonds but there are others which are likely to fit the bill.
Check the refund policy. A fair refund policy is crucial for peace of mind shopping.
Enjoy the experience. If you choose to shop in the Chicago Diamond District, you must do so with the understanding you will pay a premium vs buying a diamond online. This means the experience should be knock out, leaving you with wonderful memories to accompany your beautiful diamond. With so many jewelry stores to visit, don't settle for bad customer service, salespeople who are lacking knowledge or sub-par certificates – walk out the door and try a different store.
There is a seriously cool vibe that shrouds all of Chicago and the diamond district is no different. While all the major diamond districts are subject to the same faults, Jewelers Row has a little less of the cut throat edge that you find in the NYC diamond district or Hatton Garden in the UK. That said, err on the side of caution and be sure to keep my buying tips in mind before you take the plunge on a Chi Town diamond!
If however you're a savvy diamond shopper and are looking to find the "best of the best" when it comes to diamonds available, I would suggest reading my reviews on Whiteflash (best quality), Blue Nile (budget diamonds) and also James Allen (fancy shapes).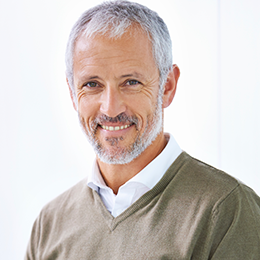 Richard Jenkins, The Diamond Guru
Get free assistance from the Diamond Guru today. You'll be glad you did!
Secure the best quality diamond for your budget.
Don't pay over the odds for your diamond ring.
Have piece of mind that you didn't get ripped off.
Have a Question? Contact us now…