This page contains references to diamonds or engagement rings from different companies. Sometimes I do receive a commission when you click on links and buy the products.
Chow Tai Fook are the Hong-Kong based powerhouse conglomerate. The Chow Tai Fook name started with a jewelry store in 1929 before making moves into hotels, property development, telecommunications, casinos, energy and transportation.
GIA and AGS certified diamonds
Bespoke options
Over 2,000 stores in mainland China
Financing options
As such a huge jewelry name across Asia, and indeed the United States, how do Chow Tai Fook diamonds measure up against the other leading brands?
The History
Chow Tai Fook is a public company traded on the Hong-Kong stock exchange. As a jewellery group, Chow Tai Fook have over 2,000 retail outlets in mainland china alone – they are one of the biggest jewelry retailers in the world. They consistently buy some of the world's biggest and most beautiful diamonds, most notably the Pink Star, a 59.60ct Vivid pink diamond, which they purchased at auction for $71.2 million US dollars.
View this post on Instagram
They also bought the Boston based diamond company Hearts on Fire in 2014 with the view to expanding the jewelry group's product mix.
I have a full review of Hearts on Fire for those who would like to know more.
The Jewelry & Diamonds
As the largest jewelry retailer in Asia, Chow Tai Fook is the place to go for young couples looking to get engaged. They have set many of the standards for Asian jewelry; for example, Cheng Yu-tung invented gold with a 99.99% purity as a product of Chow Tai Fook. A focus on purity is key across Asia, whereas a focus on carat weight can be seen as a trend across the US.
As is the case with most large chains, Chow Tai Fook offer a huge range of price points and styles of jewelry. They run limited releases of niche and quirky collections (such as the Disney collection) right up to extraordinary, collection-quality diamonds.
One of the standout features of Chow Tai Fook is certification; unlike other jewelry stores across Asia, they only sell GIA and AGS certified diamonds. This is a big tick for anyone shopping with them, particularly in Hong-Kong where they have a huge number of stores.
View this post on Instagram
The quality of the jewelry does not disappoint. While many chain jewelry stores overlook quality in favour of profit, Chow Tai Fook prove that quantity can also equal quality. Their settings are well made and beautifully displayed in their high-tech stores. They do not cut corners and each piece of jewelry is built to last. Their success has resulted in some impressive collaborations and unique collections that cover a variety of styles.
The Experience
If you have visited a high-end jewelry store such as Tiffany & Co, Harry Winston or Van Cleef and Arpels you will notice a common thread between them in terms of style and experience. Chow Tai Fook forgo the 'luxury' aspect in their physicals stores but this is more than made up for by their customer service.
In my guides, I often talk about the perks of buying diamonds online – one of the many benefits is a relaxed and pressure-free experience. This brings me to the Chow Tai Fook downfall – upselling. It is almost impossible to shop for diamonds in a physical store without some attempts at upselling; it is simply part and parcel of the bricks and mortar experience. I suggest that Chow Tai Fook do not load on the pressure like other brands, but first-time buyers may find themselves blowing the budget and beyond upon leaving the store.
For almost all diamond buyers, budget is the most influencing factor. Understanding how to work with your budget is the key to finding an amazing diamond. Leading vendors like James Allen and Whiteflash offer precise filter tools, allowing you to select specific grades within your price bracket – this is rounded off with high-res images and 360 videos. All essential for the informed diamond buyer.
If you're looking for the best cut quality, sparkle and fire then purchase from the A CUT ABOVE® range at Whiteflash. If you're looking for a fancy shaped diamond then James Allen is your best bet.
The Chow Tai Fook group has been late to the world of e-commerce across its various businesses, and their jewellery group has been no different. They currently have very little online presence, though it is thought they will be looking to expand this in the near future.
The Price
Chow Tai Fook jewelry carries a big premium. Their engagement rings are often around 20-30% more expensive than their equivalent on other online retailers. Their purchase of Hearts on Fire offers buyers the opportunity to shop for a specialised, super-ideal cut diamond (boasting The Most Perfectly Cut Diamond in the World®). However, HOF diamonds are no match for the Whiteflash A CUT ABOVE® super-ideal cut diamonds yet HOF carry a much bigger price tag (you can see a direct comparison of HOF VS A CUT ABOVE® here).
Chow Tai Fook has stores in some of the priciest cities in the world. Each store is equipped with gadgets, full of stock and a team of sales staff. It is no wonder their prices are high, but the question is do you want to pay for all of those things, or simply buy an equivalent diamond online for a fraction of the price?
The Bottom Line
Chow Tai Fook are a credible and respectable store that deserves the success it has received. Their attention to detail has not faltered with their growth, and for those shopping in Hong Kong, Chow Tai Fook offers quality, certified diamonds and wonderful settings.
Still, my recommendation is to consider a leading online vendor for your jewelry needs. Avoid upselling, get the best quality and, of course, the best possible price. Before making a purchase please feel to get in touch for free advice and I would highly recommend reading my reviews on Blue Nile, James Allen and Whiteflash.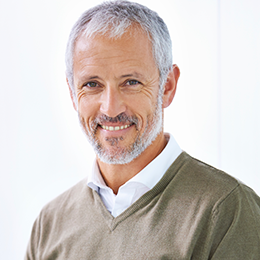 Richard Jenkins, The Diamond Guru
Get free assistance from the Diamond Guru today. You'll be glad you did!
Secure the best quality diamond for your budget.
Don't pay over the odds for your diamond ring.
Have piece of mind that you didn't get ripped off.
Have a Question? Contact us now…