This page contains references to diamonds or engagement rings from different companies. Sometimes I do receive a commission when you click on links and buy the products.
Since the founding of eBay in 1995, it has become a common household name, synonymous with bargain prices and great deals on a variety of goods. Both auction style and 'buy it now' selling is offered on the eBay website, and anyone with internet access can sign up to sell or buy on the eBay platform.
You will find thousands of diamonds and diamond engagement rings on eBay but, as we will discover, quantity of goods does not always equal a good buying experience. This review will explain why eBay is best avoided for those all-important diamond purchases.
The eBay Red Flags
Before we delve into the specifics, there are flaws in the eBay set-up that will be immediate red flags to savvy buyers.
Misleading listings: There are a large amount of lab grown diamonds being sold on eBay and it is not always obviously from the listing whether the diamond you are looking at is natural or lab created. The same goes for diamond simulants such as cubic zirconia, white sapphire and moissanite. Although you can refine your search to 'natural diamond', most of these listings will include 'diamond' in the title listing, making it almost impossible to rule them out from your search.
Limited search capacity: There are hundred of thousands of engagement rings and diamonds on eBay, but the generic search filters will not allow you to truly refine your results. As a minimum, when searching for a diamond you need to be able to filter by diamond color, cut quality, carat weight, diamond shape and diamond certificate; you cannot do any of those things on eBay.
No light performance imaging/HD Video: If you are buying second hand jewelry from individual sellers, it is likely they will upload a phone quality photo of the item they are selling. This is fine if you're purchasing an item of clothing and need to look for signs of wear, but it is not sufficient for viewing a diamond. Perhaps worse than this, shops/dealers selling through eBay will use stock images of beautiful quality diamonds that do not reflect the quality of the diamond you are purchasing. Whiteflash and James Allen really set the bar when it comes to diamond imaging; their high-res, magnified photos allow you to see any inclusions or blemishes and truly understand what you are spending your money on. Learn more about light performance images here.
No Follow Up: Buying online can be a wonderful way to save money and spend time analysing a diamond before purchasing – it is also essential that the company you are buying from show commitment to their customers in the form of warranties, trade-up schemes, jewelry aftercare options (such as polishing) and exceptional customer service from diamond experts. For most people, purchasing a diamond ring or engagement ring is a big deal so quality diamonds must go hand in hand with the assurance that you will be supported and have a positive experience. This is not possible with the way eBay currently operates.
Illusion Settings: I am not a fan of illusion settings – this is when diamonds are set very close together to create the illusion of one large central diamond. They are cheap for jewelers to make with big profit margins – diamond quality is usually non-existent in illusion settings, likewise they are rarely certified as the diamonds are too small. You guessed it; eBay has thousands for sale.
This ring gives the impression of being a 1.00ct princess solitaire. It isn't. The total carat weight is 1.00ct and there is no mention of the carat weights of the four diamonds making up the centre shape. It is SI quality, though we do not know if it's SI1 or SI2 and set in 9k gold (not optimal for fine jewelry). There are no real specifications and the ring is over $1,200. A total rip off.
eBay Diamond Solitaire – A Close Up
After trawling through a lot of rings, I finally found one that looked promising.
At a first glance this seems like a good deal. It is GIA certified which is great, an E-IF (unnecessarily high for budget/beauty balance but without high-res imaging it at least guarantees good color and clarity). If we dig a little deeper, not all is as it seems.
The diamond has been color enhanced. A big thumbs down for natural diamonds. Color enhancing uses a layer of chemicals or plastics to mask undesirable colors in the body of a diamond. They also have a dramatic impact upon the value of a diamond.
At first, this diamond seems like a steal, but it is color treated and without high-res images, it is impossible to truly assess the quality. The proportions are not ideal for a cushion cut either, with a small table and extremely thick girdle (this is considered poor for a cushion cut diamond). Sadly, this is still one of the better options on eBay, and it is not a diamond I would recommend.
The Final Word
A highly competitive selling platform with zero focus on diamond quality or customer needs. eBay might be a great place to bag a bargain, but there's no such thing as a cheap diamond – only a disappointing diamond.
For diamonds and diamond engagement rings stick to the industry leaders Blue Nile and James Allen, they are great options if you have lower budget and quality expectations, if you're looking for highest quality cut diamonds then Whiteflash and their A CUT ABOVE® diamonds (which I've reviewed in more detail here) are the best option.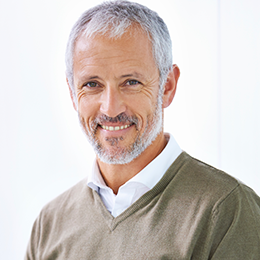 Richard Jenkins, The Diamond Guru
Get free assistance from the Diamond Guru today. You'll be glad you did!
Secure the best quality diamond for your budget.
Don't pay over the odds for your diamond ring.
Have piece of mind that you didn't get ripped off.
Have a Question? Contact us now…
eBay
Review:

1

out of 5

★

by

Richard Jenkins