This page contains references to diamonds or engagement rings from different companies. Sometimes I do receive a commission when you click on links and buy the products.
UPDATE August 14th 2019: Enchanted Diamonds are no longer operational and has been un-contactable since early June 2019 and it appears that they are filing for bankruptcy. Do not attempt to purchase any diamonds or perform any transactions on their site in the meantime.
Enchanted Diamonds was established in 2012 by Joshua Niamehr and Jonathan Las. As one of the newer online diamond vendors, the pair hoped that the company would bring about a new approach to buying a diamond engagement ring, striving to streamline the shopping experience and offer a stress-free bespoke service.
It's a bit of a mixed bag when it comes to Enchanted Diamonds; brand identity issues, a confused aesthetic and inconsistency are some of the flaws that inhibit this company. But do any of these impact on the quality and value for money?
The Brand
Enchanted Diamonds do tick a lot of boxes when it comes to online diamond buying. The big focus is on giving the customers lots of diamonds to look at, at low prices. While the website features a few tasteful photographs, the underlying message is 'lots of and very cheap'. In his own words Jonathan Las stated:
"Enchanted Diamonds leverages technology and a lean business model to provide our customers with access to diamonds of the highest cut quality, at the lowest price possible, with the best customer service".
Does this sound too good to be true? I will take a closer look and quality and pricing later on.
To accompany their 'lean', rudimental business model, Enchanted Diamonds have adopted a fairly generic but functioning interface, allowing the user to narrow down their diamond search with filter boxes. Unfortunately, it lacks the simple, clean format of other larger online vendors.
It's all just a little bit chaotic. The symbols (shown below the photographs) indicate additional performance imaging available (ASET, Hearts and Arrows etc), but I can imagine as a first time buyer the lack of explanation would make the Enchanted Diamonds quite confusing. Not to mention the 'helpful' live chat box that is impossible to get rid of.
Nevertheless, I always believe that quality and pricing speaks for itself and is of greater benefit to the buyer than marketing and frills. The premise of the Enchanted Diamonds business model is an online, virtual inventory. This means that the same loose diamond may be listed for sale on multiple websites, but remains in the physical possession of the trader until it is sold. The benefit of this is the company can list a huge number of diamonds, without having to make an initial investment to own the diamond – subsequently they can list the diamond for a lower price. It is a format used by some online vendors as it cuts overheads and allows the buyer a greater selection however the quality of these diamonds is usually lacking. The quality diamonds are usually in house so beware!
As the diamonds are coming from different sources, the images and videos are inconsistent. While some offer a fairly clear view of the diamond, others are low quality rendering them useless. Buying a diamond blind is an absolute no no, and a low quality image is as good as blind. The same goes for additional diamond performance reports which can lead to time wasted searching for the right diamond, only to find the necessary information/imaging is missing.
There are undoubtedly benefits to the Enchanted Diamond system, but does this leaner model result in easier access to high performance diamonds?
The Quality
The Enchanted Diamonds inventory holds some beautiful GIA and AGS certified diamonds. On top of this, they offer a price match guarantee, meaning if you see the same diamond listed on another website for a lower price, Enchanted Diamonds will honour the lower price. During my research, I generally found that the diamonds were already listed at the lowest price on the Enchanted Diamonds website, but this additional promise is a definite tick for buyers.
One of the issues with this company is that although their ambition was to create a business model that allowed buyers to view a large inventory of diamonds, as a fledgling company, this is not actually the case. The catalogue of diamonds still struggles to compete with the online pioneers Blue Nile, and the leaders of high quality diamonds, Whiteflash. Similarly, the selection of settings is fairly basic which some shoppers may find inhibiting.
Another disadvantage is the lack of back catalogue and customer experiences. Although Enchanted Diamonds are certainly heading in the right direction, they have yet to cement themselves in the same esteem as other, established online vendors.
The Services
Enchanted Diamonds offer a custom engagement ring service. Again, the push behind this service is 'bespoke rings, cheaper than retail'. For those on a budget looking for an unusual ring, Enchanted Diamonds custom service would be a contender for your engagement ring.
Enchanted Diamonds also offer a 30 day returns policy (with the exception of custom jewelry) and a lifetime warranty on their jewelry. You also have the opportunity to trade up your diamond to one that is at least double the original value.
The Final Word
UPDATE August 14th 2019: Enchanted Diamonds are no longer operational and has been un-contactable since early June 2019 and it appears that they are filing for bankruptcy. Do not attempt to purchase any diamonds or perform any transactions on their site in the meantime.
Where would I recommend for the highest quality cut diamonds with the best light performance?
Firstly I would suggest the Whiteflash  A CUT ABOVE® diamonds, these are the pinnacle of diamond cut quality. If you're budget is slightly smaller, then James Allen have a huge selection of lower quality but more affordable diamonds for you to consider. I would also consider Blue Nile. Please get in touch directly however for a personal diamond experience.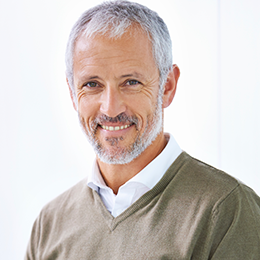 Richard Jenkins, The Diamond Guru
Get free assistance from the Diamond Guru today. You'll be glad you did!
Secure the best quality diamond for your budget.
Don't pay over the odds for your diamond ring.
Have piece of mind that you didn't get ripped off.
Have a Question? Contact us now…