This page contains references to diamonds or engagement rings from different companies. Sometimes I do receive a commission when you click on links and buy the products.
Finks are a family owned jewelers sprung from humble beginnings in the 1930's. They stock designer watches and fine jewelry, including engagement rings and wedding bands. Finks pride themselves on their superior diamonds – in a competitive market, can this rags to riches jeweler keep up with the industry leaders? Find out with this Finks Jeweler's Review.
View this post on Instagram
The History
Nathan Fink sowed the seeds for the Fink family business in the 1920's. In the midst of the great depression, Nathan pushed his jewelry cart around the streets of Roanoke, Virginia offering jewelry available to buy on credit. By 1930, an increase in popularity and demand lead Nathan to open the first Finks jewelry store. The business was handed down to his son in 1960 and has continued to expand, focusing on quality brands and fine jewelry. There are currently 14 Finks stores around Virginia and North Carolina.
The Quality
Finks truly do use a discerning eye when selecting their diamonds and jewelry settings. Every single diamond has been individually inspected in-house by their gemmologist Clif to ensure it meets Finks' exacting standards. It is extremely refreshing to see a bricks and mortar jewelers taking such care when it comes to the diamond quality, as sadly this is so often overlooked to the detriment of the customers. The sell GIA and AGS certified diamonds which is a huge positive for buyers but they also sell Forevermark which I would not recommend.
Finks have some very pretty settings – the test of a jewelers worth is the success of their pave settings and I would suggest Finks are bang on the money. Whilst many of their designers are fairly traditional, they do well to cover a range of styles for brides to be.
The Diamonds
I have mentioned a few points in Finks' favour when it comes to their diamonds, but to truly know whether or not to spend your money here, we must look a little deeper.
While it is commendable that their in-house gemmologist analyses every diamond, Finks do not provide light performance reports. This means you cannot tangibly see what difference this in-house scrutiny makes unless you are viewing the diamond by eye (and know what you are looking for). It is no secret that Finks are geared towards an in-store experience, and certainly I find their staff to be knowledgeable and helpful. If you ask the right questions, you may be able to gain a more in-depth understanding of diamond quality. All of this hinges on the customer already having a moderate knowledge of diamond certification and the integrity of the salesperson.
When it comes to buying online, it is a little different. As Finks sells pre-set rings (as opposed to loose diamonds) so the color and clarity is given but the finer details (fluorescence, depth, measurements etc) are not given. This can make it more challenging to evaluate cost and make comparisons.
Within the bricks and mortar world, Finks really do stand out for their attention to detail, but the fact remains that the best vendors, go above and beyond to prove the performance of their diamonds so you know exactly where your money is being spent. Read this article on diamond imaging and HD Video to find out which vendors provide the most in-depth performance imaging.
The Price
Don't let the humble beginnings fool you. Finks are a top end jeweler with the premiums to match. Due to their care and commitment to diamond quality, I would suggest that Finks are reasonably priced when comparing 'apples to apples' – traditional jewelry stores often carry overheads and therefore their jewelry is always pricier than online vendors. So, while Finks have placed themselves in a good position vs. traditional jewelry stores, the fact remains you can get the same quality diamonds and settings online for as much as 30% cheaper.
Whiteflash vs. Finks Engagement Ring Comparison
Finks Solitaire
0.60ct G-SI2 round brilliant
Certificate: Not listed
Cut quality: Not listed
Setting: 14k White Gold 0.10ct diamond collar
Total cost: $3,500
Whiteflash solitaire
0.60ct G-SI1 round brilliant
Certificate: AGS
Cut quality: A CUT ABOVE® super ideal cut hearts & arrows
Setting: 18k white gold 0.06ct diamond collar
Total cost: $3,212
Not only is the Whiteflash diamond of far superior quality, you can actually see this for yourself by viewing the multiple diamond light performance reports and images. A higher quality metal in the setting, higher clarity grade and better cut – but still around $300 cheaper than Finks. In every case, you will find Finks coming in at a higher price than Whiteflash and other online vendors.
The Final Word
There is a lot to like about Finks. If you find yourself yearning for an in-store, engagement ring experience and happen to be in Virginia, Finks may well be worth a visit. Remember that walking away from a jewelry store with a great quality diamond relies on you asking the right questions. If you don't feel confident doing so, the experience is likely to run away with you and this can be a costly mistake.
When we talk about diamond analysis and diamond performance, Whiteflash really have set the bar. A skim over their in-house A CUT ABOVE® diamonds shows the attention to detail and intense scrutiny that has earned them their reputation within the diamond world. I point this out only to prevent the Finks promise of gemmologist scrutiny from bamboozling you into overspending. Yes, it is great that they do this, but it should not be reflected quite so heavily in the price and a comparison of their diamonds vs. an A CUT ABOVE® really highlights this price gap. In addition, I would also recommend that you consider Leibish & Co if you're considering a fancy colored diamond, lastly I would try Blue Nile, whilst their quality won't be as high as Whiteflash they have a large selection at a lower price.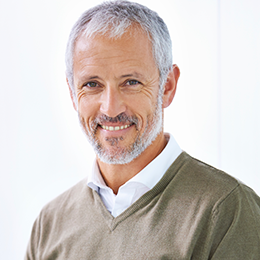 Richard Jenkins, The Diamond Guru
Get free assistance from the Diamond Guru today. You'll be glad you did!
Secure the best quality diamond for your budget.
Don't pay over the odds for your diamond ring.
Have piece of mind that you didn't get ripped off.
Have a Question? Contact us now…
Fink's Jewelers
Review:

3

out of 5

★★★

by

Richard Jenkins