This page contains references to diamonds or engagement rings from different companies. Sometimes I do receive a commission when you click on links and buy the products.
Green Lake jewelers were founded in 1996 by expert jeweler and metal smith, Jim Tuttle. Based in Seattle, the store prides itself on an innovate approach to jewelry making and sales, by placing the jewelry 'artists' themselves at the forefront the experience.
Green Lake stand in opposition to the traditional bricks and mortar set-up, and with surprising and pleasing results. This review will take an in-depth look at the Green Lake process, as well as the quality of their jewelry, diamonds and gemstones. Does an innovative approach equal high quality and fair prices?
The Process
The bottom line of Green Lake is 'real custom jewelry'. Around fifty experts work for Green Lake; these include, designers, metal smiths and craftsmen. The workshop is on-site at the Seattle store so you can speak directly with the artists who will make your ring. Green Lake's goal was to remove the overbearing presence of salespeople in the bricks and mortar jewelry experience, and replace it with passionate people who know what they are talking about. Their store features an open workshop so you can see the experts at work. The cynic in me wants to say this is a marketing gimmick – but actually it works well. The shop itself is incredibly cool, and the openness of the workshop definitely creates an environment that is miles away from the austere atmosphere that plagues some jewelry shops.
View this post on Instagram
I absolutely commend Green Lake for this bold step away from tradition. When shopping from a bricks and mortar store your experience is only as good as the salesperson who serves you and that roll of the dice leaves many customers left uninformed and overpaying. The free movement from jewelers bench to display cabinet means that Green Lake customers stand a much better chance of receiving a proper jewelry education before making a purchase.
The heart of Green Lake is custom and bespoke jewelry, giving customers full control in the creation of their ring. If shopping online, you can still take advantage of the custom process. Liaising directly with the designer, Green Lake keep you updated at every step, offering detailed price break downs, sketches, CAD imaging and photographs so you can oversee the development of your ring. If you have your own diamond or gemstone to set, this can be sent to Green Lake, or they can send a wax render of your setting which you can show to the jeweler who will set the stone. Depending on the complexity of the ring and how many 're-do's' are required, the full creation can take anywhere from six weeks to six months. Green Lake's responses are prompt, so much of this time is controlled by your own role in the process.
You can create a login for the Green Lake website which allows you to see your design page and any updates. Green Lake have overcome many of the obstacles that customers face when opting for a bespoke ring and buying online. They are as accurate as possible in their sketches, CAD and waxes to alleviate any concerns you may have about buying online.
View this post on Instagram
The Quality
The quality of Green Lake settings is extremely high. Complex metal work, filigree and detailing is executed beautifully and there is a real sense that you are getting something entirely unique. Their experts give good advice in terms of what is practical and possible; for example, the appropriate claws to hold gemstones, width of the shank etc. They work in silver, platinum, palladium, yellow, rose and white gold.
But, when it comes to the diamonds, we find Green Lake's weak spot. They carry GIA and AGS certified diamonds, but there is no emphasis on light performance or cut quality. Those who have done their research will know that while an AGS and GIA certification is essential, it does not guarantee a high-quality diamond. The ins and outs of quality go beyond what is listed on the certificate.
I found a good GIA certified round brilliant diamond on the Green Lake website. A 0.50CT G-SI1 with faint fluorescence and an 'excellent cut' for $1,905. Not bad, but by no means an exceptional diamond.
I found this 0.502ct G-SI1 round brilliant on the Whiteflash website. It is part of their A CUT ABOVE® collection – a refined assortment of super-ideal cut diamonds, they have exceptional light performance and deliver an abundance of brilliance and fire, plus they display true hearts and arrows patterning. This diamond is $1,829.
I took a sample of ten diamonds listed on the Green Lake website and struggled to find any which I would consider truly beautiful diamonds. With such incredible, bespoke settings, it seems a shame to neglect the most important part of the engagement ring – the diamond itself.
However, Green Lake do redeem themselves when it comes to their gemstones. They have a good collection of colored gemstones and some really interesting cuts. From delicate peach topaz, to deep blue sapphires and pigeon blood rubies they offer a full spectrum of precious and semi-precious stones to bring their jewelry to life.
The Price
Prices for bespoke jewelry are dependent upon the materials used, time taken and complexity of the design. Green Lake will give an entire cost breakdown following an enquiry, so if you are considering a custom ring it is worth contacting them for more information.
On the whole I found Green Lake settings to be reasonably priced, especially as many of them are highly unusual and incredibly detailed. If you are looking for a classic solitaire of a more traditional design, your money is better spent elsewhere. Their solitaire designs can cost upwards $1,000 – which may seem expensive however for those looking for something one of a kind, Green Lake custom designs allow you freedom and control over your budget.
For the best quality/value balance, I wouldn't recommend a diamond from Green Lake. As they offer the option to set your own stone in one of their designs, you would be wise to take advantage of this. A lack of high-performance diamonds and absolutely no high-res images of their diamond really lets them down. Buying blind and with no additional performance reports isn't a smart way to shop for diamonds. In store, their helpful experts will give you more background on the diamonds, but it as they do not carry high-performance diamonds, you will still be limited. However, if you are looking for a colored gemstone, you will find clear images and plenty of choice on the Green Lake website.
The Bottom Line
An excellent bespoke experience for a good price. Green Lake is let down by over-priced, average diamonds, but the overall picture is positive, particularly for those who are considering a gemstone ring. Custom jewelry is their specialist area and I would certainly recommend them for this service. When it comes to choosing a pre-made setting, they do not offer the same variety as some other companies such as Whiteflash or Blue Nile and their catalog of designer rings.
A lovely ethos is at the heart of this company, and if you are looking for a supportive experience and a one of a kind ring then Green Lake might be the answer – just be sure to source your own diamond from a specialist such as Whiteflash, Hearts on Fire or if you are restricted by budget and aren't looking for as high quality consider Blue Nile.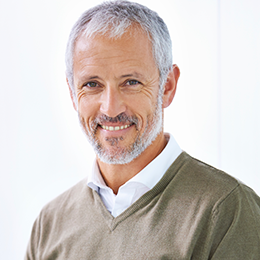 Richard Jenkins, The Diamond Guru
Get free assistance from the Diamond Guru today. You'll be glad you did!
Secure the best quality diamond for your budget.
Don't pay over the odds for your diamond ring.
Have piece of mind that you didn't get ripped off.
Have a Question? Contact us now…
Green Lake
Review:

3

out of 5

★★★

by

Richard Jenkins