This page contains references to diamonds or engagement rings from different companies. Sometimes I do receive a commission when you click on links and buy the products.
View this post on Instagram
Hannoush jewelers started life in the 1980's with a single store in Massachusetts. Over the last forty years they have franchised their family brand and extended to over 50 stores across the united states.
Priding themselves on integrity, Hannoush sell bridal and engagement jewelry alongside lower priced gemstone jewelry and watches. This full review warns of inconsistencies and a lack of transparency in the Hannoush brand.
The Products
I've chosen to start with a few positives for Hannoush – if you are considering buying from them, I implore you to read this article to the end though, because this is really as good as it gets.
Hannoush stock a wide range of designers, some of whom I would highly recommend. Tacori and Verragio engagement rings, Breitling and TAG Heuer watches…Hannoush ticks some boxes here. Unfortunately, this victory is somewhat diluted by the lesser brands stocked by Hannoush (Pandora, Georgettes etc) – though there is nothing wrong with a retailer choosing to sell costume jewelry, for me it is always a sign to look a little deeper into their fine jewelry. It suggests that a brand is using a less discerning eye when choosing the designers to represent them.
When it comes to Hannoush's in-house settings, the quality leaves a lot to be desired. This diamond band is an example of a lack of attention to detail and cutting corners. Pave and micro-pave settings are notoriously difficult to execute, so a close look will tell us a great deal about the craftsmanship of a brand.

This band is priced at $888 and is 0.24ct total diamond weight in 14k white gold. You will notice the metal beading holding the diamonds in place has gaps and further beading is used along the band. There is no mention of the quality of the diamonds used in the band.
Aside from the first ring being overpriced and lacking any information about diamond quality, a poorly executed pave or micro-pave setting poses a risk to wearers of losing diamonds. The space seen in the setting diminishes overall sparkle and fills with dirt.
Sadly, this is not an isolated case. Many of the Hannoush settings lack the originality, finish and craftsmanship of their competitors.
The Diamonds
We now get into my real issue with Hannoush. I will begin the subject of diamonds from an e-commerce perspective.
On the Hannoush website, you will not find a single mention of diamond quality anywhere. From their pre-set engagement rings to the rest of their diamond jewelry, the most information you find will be a carat weight. The table below shows the information offered by other vendors VS Hannoush.
| | Hannoush | Whiteflash | James Allen | Blue Nile |
| --- | --- | --- | --- | --- |
| Carat Weight | ✔ | ✔ | ✔ | ✔ |
| Color/Clarity/Certification | ✘ | ✔ | ✔ | ✔ |
| ASET | ✘ | ✔ | ✘ | ✘ |
| Sarine/Hearts & Arrows | ✘ | ✔ | ✘ | ✘ |
| Specs (table %, depth %) | ✘ | ✔ | ✔ | ✔ |
| High Res Imaging* | ✘ | ✔ | ✔ | ✔ |
| Cut Quality | ✘ | ✔ | ✔ | ✔ |
Hannoush are failing to give customers even the most basic information when it comes to their diamonds, but are still expecting them to part with thousands of dollars completely blind. There is simply no excuse for this.
Although it is not stated on their website, Hannoush carry EGL certified diamonds which is another big red flag. Only the GIA and AGS offer consistent and accurate grades. The EGL grades are often over-inflated leading you to pay more for sub-par diamonds. Combine this with Hannoush's distribution of costume jewelry and we are starting to put together a picture of a brand who is all about profit.
This 6-prong round brilliant solitaire is $18,000 – the only information we have is the carat weight (1.50ct) and the metal used in the setting (14k gold). We don't know if the diamond shown in the image is the one that you're purchasing or simply a stock image.
So, what should we see? This 1.525ct round brilliant is from the Whiteflash A CUT ABOVE® range.
| DIAMOND INFORMATION | DIAMOND PERFORMANCE | DIAMOND SPECIFICATIONS |
| --- | --- | --- |
| Item Code: AGS-104106420023 | Cut: Ideal | Depth %           61.9 |
| Category: A CUT ABOVE® | Light Performance: Ideal | Table %           56.2 |
| Shape: Round | Polish: Ideal | Crown Angle    34.8 |
| Carat: 1.525 | Symmetry: Ideal | Star %  51.0 |
| Color: H | Fluorescence: Negligible | Pavilion Angle 40.8 |
| Clarity: VVS2 | Eye-Clean: Yes | Crown %          15.3 |
| Measurements: 7.36×7.37×4.56 mm | Culet    Pointed | Lower Girdle % 77.0 |
We also have a high-res image of the actual diamond, a 360 video, Sarine report, Idealscope, ASET report and hearts and arrows view. There is a copy of the diamond certificate available to view. This diamond is $15,111. Set in this classic 6-prong setting for a total cost of $15,461.
In the absence of specs for the Hannoush diamonds, I cannot categorically say that the Whiteflash diamond is better, but here is what my many years of experience is telling me; an EGL diamond (even a good one) could not measure up to an A CUT ABOVE® diamond. Even GIA 'excellent' cut diamonds cannot compete with the precision and light performance of an A CUT ABOVE® diamond.
I also know that transparency is a big indicator as to the pride a company takes in their diamonds. If this was a great diamond, wouldn't Hannoush want to let us know? Whiteflash, Blue Nile and James Allen all offer extensive education pages that go well beyond the 4C's. Combine this with their performance reports and documentation of measurements and it is clear to see they are proud of their diamonds. Finally, having seen Hannoush diamonds in the flesh, unless this diamond is a complete anomaly, I can confidently say it would not be a high-performance diamond.
And yet, despite all of this, Hannoush are still asking for $2,539 more for this engagement ring.
Stores and Service
Hannoush stores are fairly generic and service is a roll of the dice depending on where you visit. Again, diamond quality becomes a major issue both online and during in-store experience. The EGL grading system is so generous and it seems that staff are trained only to recognise EGL gradings. This makes for a confusing experience and I suggest a diamond novice could easily pay over double the true value of a Hannoush diamond. There is simply no emphasis on quality and no focus on education beyond the most rudimental features.
The Bottom Line
I do not recommend Hannoush jewelers. Their jewelry is low quality and extortionately priced. When it comes to paying premiums, people do so based on emotion (for example, owning a Tiffany & Co ring) – while my focus is only quality diamonds for fair prices, I can understand the driving emotion behind these purchases. I have helped many customers navigate high-premium brands and while I suggest higher quality, lower priced equivalents, I also respect that some people want a big-name brand.
There is no justifying the prices at Hannoush. They lack the prestige and craftsmanship for what they are charging and leave their customers in the dark on matters of quality and value. If you want an example of education and transparency, I urge you to take a look at Whiteflash and in particular their education pages and A CUT ABOVE® specifications. This is the level of information required before purchasing a diamond – do not settle for anything less. If you're looking for fancy shape diamonds, then consider James Allen and maybe even Blue Nile.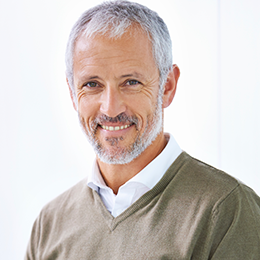 Richard Jenkins, The Diamond Guru
Get free assistance from the Diamond Guru today. You'll be glad you did!
Secure the best quality diamond for your budget.
Don't pay over the odds for your diamond ring.
Have piece of mind that you didn't get ripped off.
Have a Question? Contact us now…
Hannoush Jewelers
Review:

2

out of 5

★★

by

Richard Jenkins