This page contains references to diamonds or engagement rings from different companies. Sometimes I do receive a commission when you click on links and buy the products.
DISCLAIMER: Since this review was released, High Performance Diamonds have ceased to do business. For those looking for similarly high quality, high-performance diamonds, please head to my Blue Nile, James Allen and Whiteflash reviews.
High Performance diamonds were first established in 2007 by Winfield Jones (otherwise known as Wink), a man with more than 40 years of experience in the diamond and jewelry world. Since 2007, High Performance Diamonds (HPD), have crafted and developed a well-trusted reputation within the global diamond market, working exclusively with Crafted By Infinity. 
They've become known for their high-quality diamond jewelry, well-like sales policies, customer service, and attention to detail. HPD pride themselves on selling the best-cut quality diamonds, created within rigorous standards of crafting.

In this review, we will be exploring their diamond offerings, their sales policies, and what it's like to buy from them, to discover just how good High Performance Diamonds are. 
High Performance Diamonds Online Presence
High Performance Diamond's website (https://hpdiamonds.com) is one of those good examples of how keeping things clean, simple, and easily navigable improves the overall buying experience. The layout is functional, pages are easy to find, and their jewelry is easily searched, especially if you have something specific in mind. 
An interesting stipulation of HPD is that they only specialize in round cut diamonds. You'll find no emerald, Asscher, princess, cushion, oval, or other cut of diamond. While some may see this as disappointing, it can be a boon for those looking for diamonds in their quintessential cut, as selecting a diamond is simple and straightforward.
Diamond Listings
The thing a buyer most needs when searching for the right diamond is technical information. Buyers require data on diamond diagnostics, clarity, color, carat weight, and much more before making a decision. The best diamond listings will include:
Fortunately, HPD provide all of these, allowing buyers to make purchases with the complete knowledge of the diamond they are buying. Including this kind of information increases the transparency within the sales journey when purchasing from HPD, which in turn creates trust. 
Additionally, as HPD only stock Crafted by Infinity diamonds, we can assume that all diamonds stocked are of a high quality and are incredibly well-cut. 
What's It Like to Buy From High Performance Diamonds?
High Performance Diamonds operate a highly impressive diamond offering, and their sales process and policies are a vital part of that performance. They undertake an incredibly customer-centric approach to sales, which has been highly appreciated by current and past purchasers. I would argue this is actually a market-leading approach.

So what do they offer in terms of sales policies?
A Money Back Guarantee
HPD operate a 21-day money back guarantee, meaning that from the day you receive your diamond/s or jewelry, you have 21 days to evaluate what you've received and, if it isn't up to scratch, you can send it back and reclaim your money. 
Free International Shipping
Music to the ears of many, HPD also offer free international shipping. This is done by FedEx Priority Overnight and comes complete with full insurance, guaranteeing the safety of your delivery. 
Estimated delivery times in the states are roughly 1-2 days. 
Unique Lifetime Return
HPS also maintain a policy known as a unique lifetime return. This means that, if you ever want to sell your Crafted by Infinity diamond, HPD will buy it back from you at 80% of the original price you paid. 
This is a rather unique benefit for customers, who may have experienced difficulty when trying to return jewelry after a return period is up. In fact, many diamond retailers don't even offer a buyback scheme, and if they do, they usually only guarantee a buyback of 20-30% of the original price. 
Unrestricted Lifetime Upgrades
If you're looking to upgrade your purchase, HPD offer an unrestricted upgrade program that is constantly accessible. This is very rare within jeweler circles, as many are offered with tight restrictions and expiration dates. 
Jewelry Servicing
A vital service for those who want to maintain the quality and care of their jewelry, HPD purchases come with a one-year service warranty, covering repairs for both everyday wear and tear, and any manufacturing defects that may be present. Anything after this one-year period will cost, but HPD charge a reasonable rate. 
Purchase Inclusions
One of the most unique and impressive policies that High Performance Diamonds enact is their offer of additional items within your purchase, items you can use yourself to verify the quality of the diamonds you're purchasing. In every purchase of an engagement ring or loose diamond, HPD will provide you with:
A 10x loupe

H&A view

Light performance analytical scopes (ASET & Idealscope)
With these assessment tools you can actually inspect cit quality for yourself. In my long years of experience in this industry, HPD are the only retailer I have found that includes this attention to detail. 
What these inclusions tell me is that High Performance Diamonds are so incredibly confident of the quality of their diamonds and jewelry, they actually want you to check it for yourself. For me, that inspires confidence and trust. 
Are High Performance Diamonds Worth Purchasing From?
In all my research, it's ultimately quite rare to see a diamond retailer with this level of confidence and pride in their offering, one who is very much ready to showcase that their diamonds, their jewelry is some of the best on the market. HPD do this, and have the evidence to back their claims up. 
The key selling points for HPD are the quality of their diamonds, the high quality of customer service, and their unique and well-recieved sales policies. Their diamonds are accredited, their user experience is good, and their sales process is undeniably welcoming. 
Past customers have been very vocal about the quality of their purchases, showing that a retailer such as High Performance Diamonds is one that can be relied on to deliver the highest-quality jewelry. 
In conclusion, it is definitely worth including High Performance Diamonds in your list of reputable, experienced, and trust diamond retailers. 
DISCLAIMER: Since this review was released, High Performance Diamonds have ceased to do business. For those looking for similarly high quality, high-performance diamonds, please head to my Blue Nile, James Allen and Whiteflash reviews.

To see more diamond and jewelry retailer reviews from Your Diamond Guru, click here.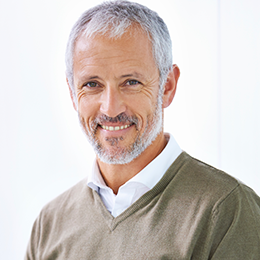 Richard Jenkins, The Diamond Guru
Get free assistance from the Diamond Guru today. You'll be glad you did!
Secure the best quality diamond for your budget.
Don't pay over the odds for your diamond ring.
Have piece of mind that you didn't get ripped off.
Have a Question? Contact us now…
High Performance Diamonds
Review:

4

out of 5

★★★★

by

Richard Jenkins