This page contains references to diamonds or engagement rings from different companies. Sometimes I do receive a commission when you click on links and buy the products.
Jared The Galleria Of Jewelry, or Jared Jewelers for short, is one of the most popular jewelry chains in the US, with 253 stores across 39 states. They operate under their parent brand, Signet Jewelers, who also happen to be the world's largest supplier of diamond jewelry. So does this mean you should look no further for all your diamond needs?
Our Jared Review explores this further below.
Safe shipping with tracking
30 day returns
Secure online purchasing and easy checkout
'Design-A-Ring' customizable service
Pricing
The first factor that we consider when conducting our reviews is the price of the website's loose diamonds, especially in comparison to our previous reviews. The first thing to note about Jared Jewelers is that they do not sell loose diamonds. If you are looking for loose diamonds, we'd recommend James Allen or Blue Nile, I would also highly recommend looking at Whiteflash's A Cut Above Diamonds.
With Jared Jeweler's other products, such as their diamond rings, you can expect to pay a premium on each product compared to if you were shopping elsewhere. You can expect quality with this premium, but the majority of this extra price is simply down to the fact that you will be paying for the brand name and huge amounts of marketing spend (TV Commercials and printed ads).
The Company
Jared Jewelers targets affluent clientele, which explains the premium price that their products carry. The majority of Jared Jewelers stores are free-standing, off-mall locations, and each store has an on-site repair station.
They stock a wide range of products, with rings, necklaces, watches, and other accessories. The majority of their diamond products come complete with a GIA or AGS report, the two most respected gem labs, however some products will only have an IGI report, which is NOT a respected grading laboratory report. Triple check before making any purchases to ensure quality.
If you're looking for diamond products that are all GIA or AGS certified, we'd recommend heading to Whiteflash or James Allen, also consider Blue Nile.
The History
Jared Jewelers was established in 2000 as a daughter company to Signet Jewelers alongside the other subset diamond retailers Kay Jewelers and Zale Corp. Jared are a physical retail store primarily, and have in recent years begun to put a lot more focus into their e-commerce offering for their customers.
In 2015 they accounted for 21% of Signet Jewelers sales, with figures of $1.2 billion.
Jared Designer Jewelry & Custom Design
Jared Jewelers do stock a variety of designer brands, such as Le Vian, Kirk Kara, Neil Lane and Scott Diamond. These are all high quality brands, but the range that Jared have on offer could be considered limited and there is not a dedicated section for this; you must simply shop around their 'Rings' section to select between the different types.
Comparing this to other websites, such as Whiteflash, it makes the shopping process more complicated, especially if you are not familiar with which are the respectable, well-known designer brands and which are not. To make this process easier, separate sections, like with the Whiteflash 'Designer Rings' area, would be more appropriate.
Jared Jewelers do offer a Design-A-Ring service, which is a smooth and useful part of their website. It allows you total control over the ring that suits you best, and with thousands of loose diamonds and hundreds of ring settings on offer, there is plenty of choice available here.
If shopping at Jared Jewelers we would recommend this approach, although be prepared to do some research before-hand and taking some time to browse through the various options that would be best for you. Please contact me directly for more help with this.
The Design-A-Ring approach will also mean that many extremely important factors will be left solely in your hands, such as the:
Please Contact Me Directly for Free Advice and help selecting a ring.
Highest Possible Quality
Jared Jewelers do place a large emphasis on the quality of their diamond products, and they look to be as efficient and environmentally-friendly as possible. As mentioned earlier, the majority of their stones come with a GIA or AGS report, so quality is assured in these instances however it is vitally important to check this before you purchase.
Do not be fooled by the large price tag though. Money does not always equal quality, and we feel that the metal and stones used do not justify the price tag. You will be able to get high quality diamond products for a much more affordable price from several other retailers.
They do offer a Lifetime Gemstone and Diamond Guarantee, but this is on the condition that you have your product checked every six months in one of their stores; which they haven't made extremely clear on their website.
If you're looking for more affordable diamonds that carry the same or even higher quality, we'd recommend taking a look at the offerings from Whiteflash, who specialize in cut quality and have some of the best customer service I've witnessed. James Allen and Blue Nile are also great options as they offer lots of payment options and large selections of diamonds to choose form.
The Website
The website has a nice feel to it, and Jared Jewelers have made big improvements to it in recent years. It is slick and easy to navigate, although it could be argued that the homepage images are far too large, making everything a little harder to process.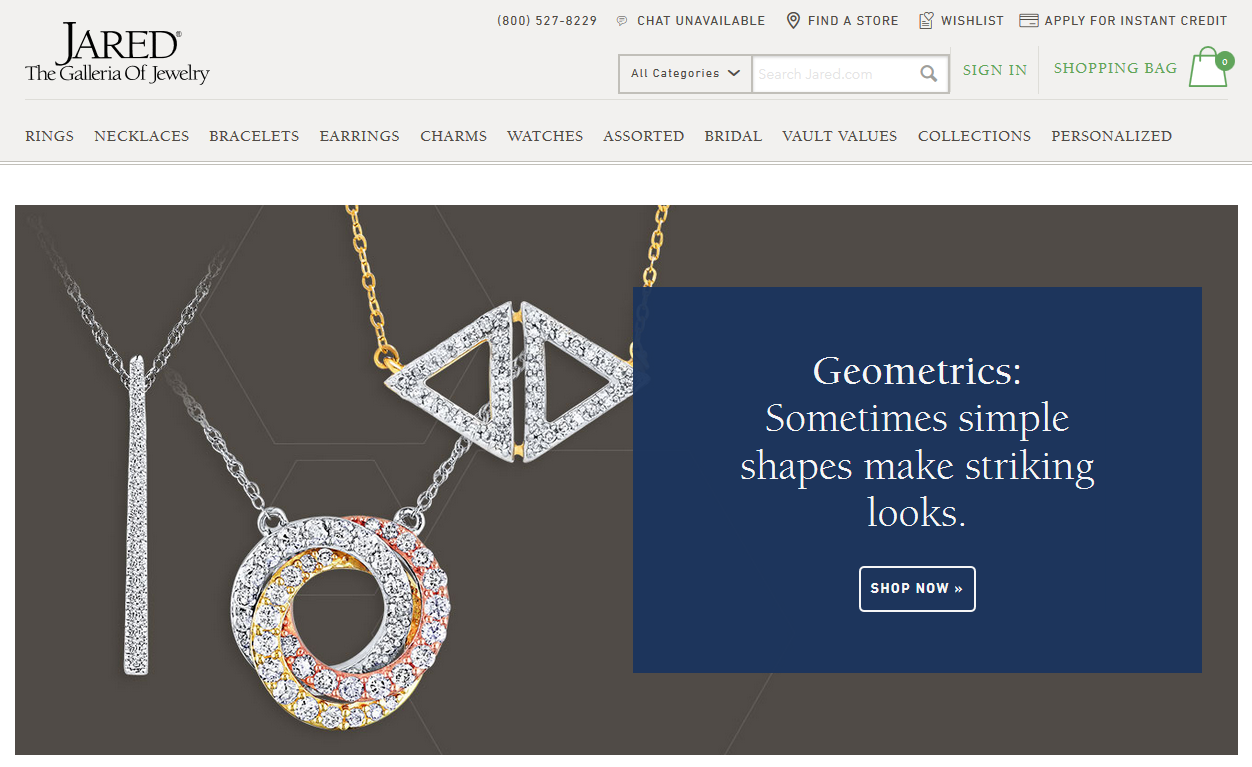 As mentioned previously, they could work on splitting up their sections into greater detail. When customers are paying a high price on products, the process needs to be as straightforward as possible, and a bit of work is left up to the shoppers here to figure things out for themselves. This may perhaps be reflected in the fact that they are a brick-and-mortar store, and that is where their expertise lies.
The About Us page is extremely limited, almost non-existent in fact. While they are, of course, online to sell products, an about us page goes a long way in giving a customer a feel for a company and for developing trust in their products. Throwing in an about us page as an afterthought can give the impression that the website is an overthought too.
The Imagery
The product images themselves are very poor and don't do any of the rings justice:

They redeem themselves however, with their 360 imaging which is similar to that of James Allen. It gives you a chance to see all angles and facets however I think they would be wise hiring an in house Photographer like Whiteflash as they are able to capture the true beauty of each piece – you can see some fantastic images on their Flickr Page.
The Shopping Experience
Our only complaint with the shopping experience is as mentioned earlier; the products need to be much more divided up to allow customers to choose quicker and easier. Once a product has been selected however, the shopping experience is very smooth, especially as no account is required for checkout.
The Information on Offer
Jared Jewelry do offer information through their educational site Jewelry Wise. The information on offer on Jared's website is slightly limited, although they do have a decent sized FAQ section, however they have tried to make up for this with Jewelry Wise.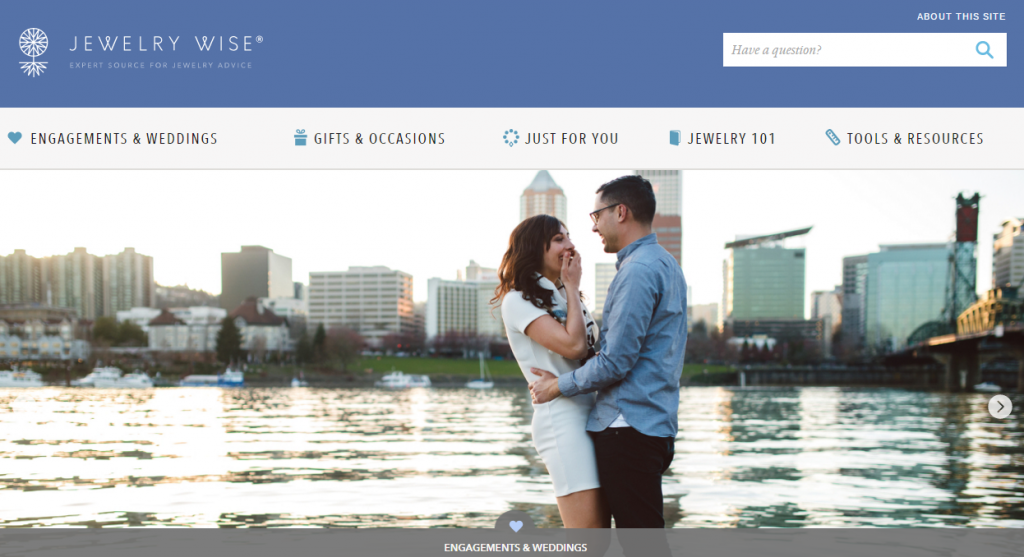 With Jewelry Wise if you're looking for a website that is packed with pertinent, educational information then you won't find it. It's more of a blog rather than an educational guide.
The Choice
Jared Jewelry's physical store range is somewhat limited, but they have a much more reasonable offering online. They aren't trying to buy in bulk and sell cheap, so their goal is for quality over quantity.
The fact that you can't purchase loose diamonds is a real draw back – if you're looking for more dedicated diamond specialist I would take a look at Whiteflash and their A Cut Above Diamonds. It's also worth reading my review for James Allen and Costco.
If however you're looking for bracelets, charms and even watches then this is where they thrive, however I am an independent diamond and engagement ring advisor so this is not my forté 🙂
The Returns Policy
As with most other jewelry returns policies, Jared offer up to 30 days returns or exchange at any of their physical stores if you are not happy with your new product. They offer returns online, but not exchanges, so that may be something that you want to bear in mind. You can see more on their returns policy here.
They also offer a Trade-In Policy, whereby you can trade in your diamond or diamond jewelry for another piece that is at least double the trade-in value.
Bottom Line
Jared Jewelers is a respectable stocker and supplier of jewelry. However, their products come with a hefty price tag without offering more in terms of quality – similar products can be bought elsewhere for far lower prices.
If you're looking for small accessories then the difference in price is minor however for big ticket items like engagement rings you can significantly overpay.
Jared Jewelers
Review:

3

out of 5

★★★

by

Richard Jenkins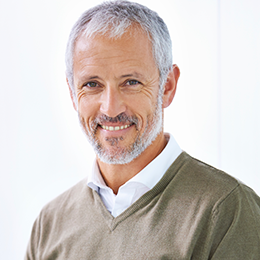 Richard Jenkins, The Diamond Guru
Get free assistance from the Diamond Guru today. You'll be glad you did!
Secure the best quality diamond for your budget.
Don't pay over the odds for your diamond ring.
Have piece of mind that you didn't get ripped off.
Have a Question? Contact us now…