This page contains references to diamonds or engagement rings from different companies. Sometimes I do receive a commission when you click on links and buy the products.
'The first diamond independently certified to be visibly brighter by GemEx®' – this statement is at the core of the Leo Diamond marketing campaign. For some, this incredibly enticing claim might lead them to purchasing a Leo diamond – I advise caution however. While much of the premise of Leo diamonds is based on personal taste and subjectivity, a complete understanding  of these diamonds might just change your mind.
This Leo Diamond Review will explain exactly what a Leo diamond is, and how they measure up against their competitors. 'Visibly brighter' is a bold but vague claim and I feel customers should be in possession of all the facts before parting with their hard-earned cash.
What is a Leo Diamond?
A traditional, round brilliant diamond features 57 facets. The Leo diamond has been modified and features 66 facets. The result divides the crowd – the additional facets are intended to bring additional sparkle; however, the diamonds lose the distinctive balance of brilliance and fire, and instead have a 'crushed ice', chaotic appearance.
View this post on Instagram
The crux of the Leo Diamond may be a matter of taste, but the quality of the diamonds should be held to the same level of scrutiny as any other diamond on the market.
Is a Leo Diamond 'Visibly Brighter'?
As I mentioned before, this claim is rather vague and the wording is everything. Brightness refers to the internal and external reflection of white light. First, it is important to establish that Leo diamonds are not the brightest diamonds in the world – nor are they claiming to be. They are simply the only company to have sought independent certification for this specific attribute.
The brightness is assessed using a sales tool created by GemEx® known as the Brilliance Scope®. This tool simulates the effect of a spot-lit environment. It takes five difference measurements of light performance from a variety of angles to account for the movement of diamonds when they are worn. Although mostly reliable, the results from the Brilliance Scope® only assess the light performance in one set of conditions (spot lighting) and doesn't account for viewing the diamond in other lighting environments. It is an effective sales tool because it gives tangible data – but only for one very small section of diamond quality and light performance.
The 'visibly brighter' claim is not particularly helpful for the potential customer. Leo diamonds cannot claim to be the brightest in the world. We don't know where they are setting the bar for brightness – there are some extremely poorly performing diamonds on the market, causing the median 'brightness' to be below what I would deem an acceptable standard for diamond jewelry. In short, although the Brilliance Scope® data proves the Leo diamonds to be bright, this is not a hugely helpful piece of information for the customer and is a no substitute for other performance reports such as Sarine, ASET and Idealscope.
To learn more about the importance of diamond imaging and video read this article. However below I have created a table with a comparison of the most important diamond imaging that a savvy diamond shopper will be looking for:
Leo Diamond
James Allen
Whiteflash
Blue Nile
HD Diamond Imaging
✕
✓
✓
✓
Diamond Image
✕
✕
✓
✕
Ideal Scope
✕
✕

(only on some diamonds)

✓
✕
Hearts & Arrows
✕

✕

(only on some diamonds)

✓
✕
Sarine Report
✕
✕
✓
✕
ASET Map
✕
✕
✓
✕
The Science Behind a Leo Diamond
There are two schools of thought when it comes to making a diamond brighter. The first is to cut it with the traditional 57 facets, to an ideal standard. Achieving this is complex, as the cutter must adhere to incredibly tight proportion ranges with expert precision. An example of this would be Whiteflash's in-house A CUT ABOVE® diamonds. The specifications for an A CUT ABOVE® show the rigorous testing and tight tolerances the diamonds must meet to earn the A CUT ABOVE® title. These diamonds are top performers in all lighting conditions with exceptional optical symmetry, displaying true hearts and arrows patterning.
Additional facets automatically disallow a diamond from being deemed A CUT ABOVE® as this method is often used as a shortcut to remove chips and other flaws!
The second approach to making a diamond appear bright is to add additional facets, the theory being; more facets = more surfaces to reflect light thus achieving a brighter diamond. There is a trade off here. Although more facets mean more surfaces, these surfaces are smaller. These short flashes mean that the eye is unable to diffuse the white light into the full spectrum of colors. The phenomena of colorful light from a diamond is known as fire, and Leo diamonds are lacking this optical feature.
We describe diamonds and their light performance in terms of fire, brilliance and scintillation. In simple terms, fire (or dispersion) is the sparkles of colored light, brilliance is white sparkle, and scintillation describes the contrasting black and white sparkle that is observed when the diamond is moving. The cut of a Leo diamond maximizes brilliance causing them to appear brighter but as a result much of the fire is lost. Leo also launched the Leo First Light Diamond, which is cut to maximize fire – again, much of this is about personal taste, but some feel that the 'disco ball' appearance of the First Light diamond resembles Moissanite and other diamond synthetics.
View this post on Instagram
Issues with The Leo Diamond
There are some concerns with Leo diamonds and buyers should be aware of. The biggest red flag is regarding diamond certification. Leo use several different grading labs to certify their diamonds which include the GIA, GSI and IGI. I would not recommend diamonds certified by GSI and IGI – they offer inflated grades on subpar diamonds and lack the integrity and consistency of GIA and AGS certified diamonds.
There is also inconsistency in cutting standards. Given that the USP of Leo diamonds is the sparkle, I was surprised to see diamonds displaying poor cut quality and negligible light return. You cannot rely on additional facets to give good sparkle; the diamond must be precisely cut and perfectly balanced in order to unleash fire and brilliance. In fact, given the splintered appearance that additional facets can give, it is imperative that the overall cut is a high standard to avoid a messy, disordered looking diamond.
The focus is heavily placed on the additional facets and 'brighter' appearance and as a result the overall performance of the diamond suffers. A first-time diamond buyer would gain little insight into the Four C's, nor would they have a complete view of diamond certification if they used Leo as a buying resource.
The Leo Diamond: Price
It is very difficult to compare Leo Diamonds, take this I-SI1 round brilliant diamond which is part of the Leo Diamond Artisan collection.  The Artisan collection is described by Leo as follows:
'The Leo Diamond® compares with The Leo Diamond Artisan in the same way a very fine automobile compares with the limited edition of that same automobile. By paying extra attention to symmetry and polish The Leo Diamond Artisan earns a GemEx® rating of Triple Very High (TVH) in white light, color and scintillation. It requires additional craftsmanship to ensure all three GemEx® measures attain the very high level.'
I personally do not feel this description tells us anything about the specifications for a Leo Artisan diamond. In a nutshell, this says 'they are a bit better than the Leo diamond' but does not tell us how.
It is listed as ½ a carat, but does not give a specific weight and there is no information about who has certified the diamond. It is set in a simple 4-prong, 14k white gold setting and is listed as $3,349. This is an isolated example, however it's very pricey and the lack of information and transparency that they provide would make me very nervous about recommending it! How do you know what you are buying without independent certification from internationally recognized labs? GemEx is not enough….
The Final Word
Leo diamonds carry huge premiums which you pay only on a vague promise that the diamond is 'brighter'. There are some aspects of the company that I like – you can enter your diamond serial number on their website and find out who cut your diamond and I think this is an excellent feature. Sadly, there is little else to celebrate. If you are specifically looking for a diamond with additional facets, be sure to ask a lot of questions about your Leo diamond, most pertinently, who has certified it. Only accept Leo diamonds that carry GIA certification and consider having an expert check over your diamond before purchasing.
For those simply looking for a super sparkly diamond, a super-ideal cut will achieve this. Avoid marketing gimmicks and simply look for the highest quality diamond within your budget.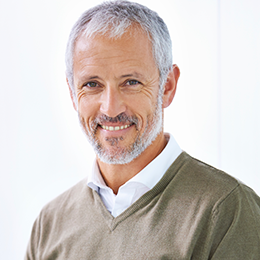 Richard Jenkins, The Diamond Guru
Get free assistance from the Diamond Guru today. You'll be glad you did!
Secure the best quality diamond for your budget.
Don't pay over the odds for your diamond ring.
Have piece of mind that you didn't get ripped off.
Have a Question? Contact us now…
Leo Diamonds
Review:

2

out of 5

★★

by

Richard Jenkins