This page contains references to diamonds or engagement rings from different companies. Sometimes I do receive a commission when you click on links and buy the products.
In the vast realm of jewelry, Malabar Gold and Diamonds stands as a beacon for gold enthusiasts. Their legacy in crafting exquisite gold pieces is unparalleled, making them a go-to destination for those seeking traditional and contemporary gold jewelry. However, when it comes to the delicate art of diamond engagement rings, the story takes a different turn. This review delves deep into the dichotomy of Malabar's offerings, shedding light on where they shine and where they, unfortunately, fall short.

History of Malabar Gold & Diamonds
Established as a titan in the jewelry industry, Malabar Gold and Diamonds boasts an impressive lineage and a sprawling network of stores across the globe. Their roots trace back to the rich heritage of India's gold craftsmanship, and over the years, they've expanded their horizons, catering to a diverse clientele with an array of gold products. But as they ventured into the world of diamonds, especially engagement rings, discerning customers have often found themselves questioning the value and quality on offer. While their gold artifacts continue to dazzle, their diamond segment, regrettably, doesn't always hit the mark.
Malabar Product Range
Malabar Gold and Diamonds, true to its name, offers a diverse range of gold jewelry that caters to various tastes and preferences. From intricate traditional designs that echo the rich heritage of Indian craftsmanship to contemporary pieces that resonate with the modern aficionado, their gold collection is truly commendable. Their designs often incorporate a blend of cultural motifs, making them suitable for a plethora of occasions, be it a wedding, festival, or a simple gathering.
However, when transitioning from gold to diamonds, the narrative shifts. While they claim to offer a range of diamond engagement rings and jewelry, the specifics often remain shrouded in ambiguity. The lack of detailed information about each diamond, absence of light performance images, and no HD videos make it challenging for a potential buyer to gauge the true quality and value of the diamond they are considering.
Malabar Quality and Certification
One of the paramount concerns when purchasing diamonds is the assurance of quality and authenticity. Malabar Gold and Diamonds states that their diamonds are certified by renowned agencies like GIA (Gemological Institute of America) or IGI (International Gemological Institute). However, a glaring oversight is the absence of clarity on which specific agency has certified a particular diamond. Is it GIA? Is it IGI? The uncertainty looms.
While GIA is globally recognized for its stringent grading standards and is often considered the gold standard in diamond certification, IGI has faced scrutiny in the past. Accusations of overgrading and inconsistencies have been levied against IGI, making it a less favorable choice for natural diamonds. The lack of transparency from Malabar in specifying the certifying agency for each diamond raises eyebrows and leaves room for skepticism.
On the brighter side, their gold jewelry continues to be their crowning glory. The quality, craftsmanship, and authenticity of their gold pieces remain unquestionable, making them a trusted choice for gold enthusiasts.
Customer Experience
When stepping into a Malabar Gold and Diamonds store, one is immediately enveloped by the allure of their gold collections. The staff, well-versed in the nuances of gold jewelry, are adept at guiding customers through their extensive range, ensuring that each individual finds a piece that resonates with their taste. The in-store ambiance, coupled with their rich gold artifacts, often leaves customers with a memorable shopping experience.
However, the narrative takes a different tone when diamonds come into play. Customers seeking diamond engagement rings or jewelry often find themselves navigating a maze of uncertainty. The lack of detailed information, combined with the absence of tangible quality assurance tools like HD videos or light performance images, can make the diamond buying experience less than satisfactory. The ambiguity surrounding the certification of their diamonds—be it GIA or IGI—adds another layer of complexity to the decision-making process.
Malabar Pricing
Malabar Gold and Diamonds has carved a niche for itself by offering gold jewelry that strikes a balance between quality and affordability. Their pricing strategy for gold pieces is competitive, ensuring that customers receive good value for their investment.
Conversely, when it comes to diamonds, the value proposition becomes murkier. Given the lack of transparency in diamond quality and certification, coupled with the premium prices they often command, discerning customers might find better value elsewhere. The premium pricing, juxtaposed with the uncertainty surrounding the diamond's quality, raises questions about the true value offered to diamond buyers.
Ethical and Sustainable Practices
In today's age, the ethical sourcing of precious stones and metals is of paramount importance. Malabar Gold and Diamonds, with its vast legacy, has shown commitment to responsible sourcing, especially when it comes to gold. Their gold jewelry, crafted with care, often carries the promise of ethical sourcing and sustainability.
However, the same level of transparency and commitment seems amiss in their diamond segment. While they do claim adherence to ethical practices, the lack of detailed information about the sourcing, certification, and quality of their diamonds leaves room for speculation.
Final Thoughts
Malabar Gold and Diamonds, with its rich heritage and expertise in gold jewelry, remains a trusted name for gold aficionados. Their commitment to quality, design, and affordability in the gold segment is commendable. However, when it comes to diamonds, there's a stark contrast. The ambiguity in certification, quality, and pricing makes it a less favorable choice for those seeking the perfect diamond engagement ring. For gold, Malabar shines bright, but in the world of diamonds, it might benefit from a bit more clarity and transparency.
Our primary suggestion is Whiteflash. They boast an unparalleled collection of top-tier natural and lab-created diamonds. With a dedication to superior quality and outstanding customer care, Whiteflash stands out as an ideal pick for those aiming for the pinnacle of excellence.

Yet, for those working within a tighter financial frame, fear not, there are commendable alternatives available. Both James Allen and Blue Nile present vast arrays of diamonds catering to diverse budgetary needs. Their user-friendly online interfaces simplify the journey of discovering the ideal diamond that aligns with your preferences and financial plan.
Malabar Gold & Diamonds Review
Product Name: Malabar Gold & Diamonds
Diamond Quality

Customer Service

Price

Selection

Website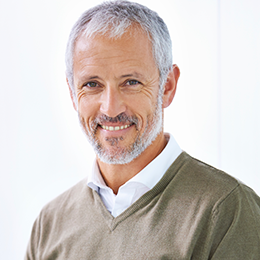 Richard Jenkins, The Diamond Guru
Get free assistance from the Diamond Guru today. You'll be glad you did!
Secure the best quality diamond for your budget.
Don't pay over the odds for your diamond ring.
Have piece of mind that you didn't get ripped off.
Have a Question? Contact us now…