This page contains references to diamonds or engagement rings from different companies. Sometimes I do receive a commission when you click on links and buy the products.
Michael Hill Jewelers was established over 40 years ago in New Zealand. They hold a presence across New Zealand and Australia plus a few stores in Canada and the US. Michael Hill recently closed its e-commerce site to American customers but their physical stores remain open.
Despite their forty-plus years of experience, I have some big issues with Michael Hill Jewelers and implore you to read this review before parting with any money.

The Diamonds
Let's go straight to the crux of the issue – the diamonds. A good quality diamond will be the sparkling centerpiece of your engagement ring. A good experience finding that good quality diamond will become a treasured memory. A fair trade-up scheme will ensure that you can treasure your diamond for as long as you want, but have the option to upgrade in the future.
Michael Hill falls down on every single point and more. Their diamonds are graded by the GSI – I would not recommend this lab for grading diamonds. Their results are inflated, inconsistent, and unreliable. They fall well below The GIA and AGS (the gold standard of diamond grading) and even fail to meet the standards of lesser labs such as IGI. They are the first choice for large chain jewelers (think Zales and Kay jewelers) with looser grades allowing such establishments to increase profit margins. They will also grade a diamond for a lower cost than the GIA. The inconsistency makes it impossible for buyers to glean the true quality of the diamond; even by trying to adjust the grades to accommodate for looser testing (i.e. assuming the diamond is two grades below the cert) the disparity within their own grading system makes it impossible to truly know the quality, thus the value, of a GSI graded diamond.
Michael Hill are also extremely vague about the quality of their diamonds. Their drive is towards pre-set rings, with absolutely zero focus on even the most basic aspects of diamond buying. At best, there will be a mention of carat weight. No measurements, no specification of cut quality, and no mention of diamond light performance.
Aside from the fact I have viewed Michael Hill diamonds and can confirm their lack of quality, the two big red flags of poor certification and a lack of specs should be enough for smart buyers to put away their wallets and look elsewhere.
The Settings
Sometimes I come across a company that lacks the necessary attention to detail when it comes to their diamonds but offers a creative and intriguing collection of settings. This offers buyers an opportunity to partner with a setting that they love with a loose diamond that they have chosen. Sadly, this is another area where Michael Hill is weak.
I have talked before about 'illusion' settings. This is where very small diamonds are set together with metal beads to create the impression of one large diamond. Unlike a halo or pave setting, which emphasizes the beauty of the central diamond, illusion settings are a cheap alternative to purchasing a 'complete' diamond. If executed properly, they offer a nice option for those working on a very modest budget.
Michael Hill has lots of illusion-style settings in their collections. This is usually in indicator of a company who is looking for cheap ways to dazzle unsuspecting customers who haven't done their research. Small, poor-quality diamonds are great for big markups – people assume they are getting a big bang for their buck.
In general, I find Michael Hill's settings to be fairly run-of-the-mill, executed to an average standard.
The Experience and Services
Michael Hill has also come under scrutiny from shoppers and secret shoppers alike. The trend that can be seen across their website of overlooking diamond quality and specifications is continued throughout their stores, with poor customer service and a lack of industry knowledge shining out of most people's experiences (including mine).
Standard practice for bricks and mortar jewelers is they will show you a pre-set engagement ring, but you have the option to select a different/better diamond for your ring when requested. Usually, this will be sourced through the jeweler to match your set of criteria. Customers have noted a poor experience in this area, with Michael Hill resisting changing diamonds or sourcing diamonds that are 'similar' or 'close' to the customer's specifications. Every diamond is different; you will only know if it is the right diamond for you by viewing it either by eye or through high-res imaging and HD Video. Even two diamonds with the same grades on paper can look very different via light performance imaging so the fact they are unwilling to accommodate changes or provide additional imaging is suspicious.
In keeping with the vague theme, Michael Hill's trade-up scheme leaves a lot to be desired. Little is made of it and this is probably due to the fact that the piece of jewelry you upgrade to must be worth at least 3x the original purchase. To give a comparison, the Whiteflash trade-up guarantee on their diamonds is for any diamonds 50% more than the original value; a wonderful trade-up scheme with the customer at its heart – Michael Hill could learn a lot from this. Learn more about different companies' trade-ups here.
It's also worth noting that in 2019, jewelry chain Michael Hill International faced significant repercussions for two major infractions. Firstly, the company admitted to systematically underpaying its retail staff, amounting to up to $25 million, prompting plans for remuneration. Secondly, they were fined $169,000 after pleading guilty to 12 charges related to misleading customers about their product pricing, specifically in relation to breaches of the Fair Trading Act concerning extended warranties. These events underscored the importance of adherence to workplace and fair trading regulations in maintaining business integrity.
Is Michael Hill a Good Brand?
No, Inflated prices and subpar diamonds with a general lack of attention to detail all result in a thumbs down for Michael Hill. Save your money and look elsewhere.
Michael Hill Review
Diamond Quality

Customer Service

Selection

Website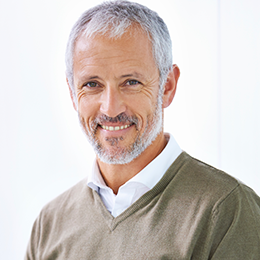 Richard Jenkins, The Diamond Guru
Get free assistance from the Diamond Guru today. You'll be glad you did!
Secure the best quality diamond for your budget.
Don't pay over the odds for your diamond ring.
Have piece of mind that you didn't get ripped off.
Have a Question? Contact us now…
Michael Hill
Review:

2

out of 5

★★

by

Richard Jenkins