This page contains references to diamonds or engagement rings from different companies. Sometimes I do receive a commission when you click on links and buy the products.
Na Hoku is a retail jewelry chain based in Hawaii. The Hawaiian theme is threaded through both the branding and the designs themselves, with some instances proving more successful than others. Established in 1924, Na Hoku now has 59 stores across the United States, making them the largest Hawaiian jewelers.
The Na Hoku Shopping Experience
With roots set in one of the most romanticised and interesting of the American States, Na Hoku really should have cornered the market for ethical, sustainable jewelry with Hawaiian flair. Unfortunately, their stores do not deliver this. Yes, there are sunset canvases on the walls and tiki-style torches, but the whole thing feels a little gimmicky and they have not entirely committed to the island theme. This leaves the stores feeling a little flat, like a generic jewelry store with a few props dotted around.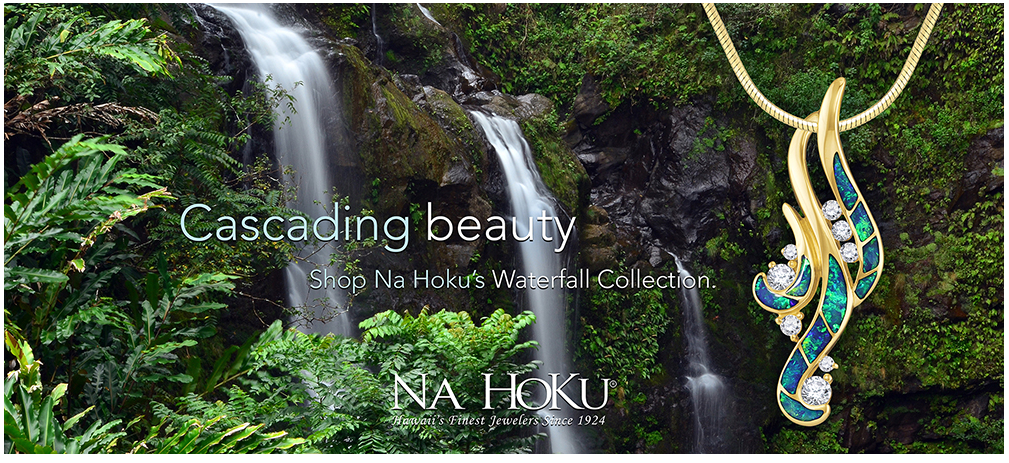 When it comes to the sales staff, this is where the real differences with Na Hoku begin to show. Unlike most of the jewelers that I review, it became clear very early on that Na Hoku do not place a great emphasis on their diamonds, nor their engagement rings. This is also evident on their website, which includes some intriguing and unique collections that are in keeping with the island theme, but very few engagement rings or bridal jewelry.
In all the experience is fairly positive, provided you are not shopping for engagement or bridal jewelry.
The Quality
Do not walk into Na Hoku expecting a diamond education. This is less a criticism and more a simple statement of fact, as Na Hoku just don't view diamonds as their selling point. This is problematic when buying an engagement ring and is the first reason that it would be an absolute no-go for a novice buyer.
The selection of settings is tiny and very basic. It is a shame, as the rest of their jewelry is very creative and unusual, but they have played the safe card when it comes to engagement rings and solitaires. The settings are beautifully made but sadly they are quite generic.
However, the real issue with Na Hoku jewelry is the quality of the diamonds. They sell IGI certified diamonds which are notorious for giving inflated grade values on their diamonds, but what is unforgivable is how certification is completely overlooked. Across the Na Hoku website you will find nothing about diamond certification and although the grades are given in their online listings, there is absolutely no mention of who issued them.
Although Na Hoku are not 'diamond specialists' in the way that a company like Whiteflash are, the fact remains that they are selling diamonds. The lack of information pertaining to the quality is a complete oversight making it impossible for me to recommend them for your diamond jewelry.
The Price
Unfortunately, it goes from bad to worse when we begin looking at matters of value.
If we start by looking at this Na Hoku 18k round brilliant solitaire. It is listed as a 1.00ct G-VS2, although once again there is no mention of who has issued these grades. My most educated guess would be that it is an IGI diamond, which means that in reality this diamond probably carries grades around two places below the values its listed with.

There is absolutely no information about the diamond, nor are there any high-res images to take a closer look at the quality. You would be buying this diamond completely blind. This ring costs $10,900 excluding tax.
By contrast, this 1.017ct G-VS2 diamond from Whiteflash is AGS certified and is a super-ideal A Cut Above diamond. There is a high-res image of the diamond and it is an absolutely stunning, high performing stone with excellent light handling properties. The loose diamond costs $8,465.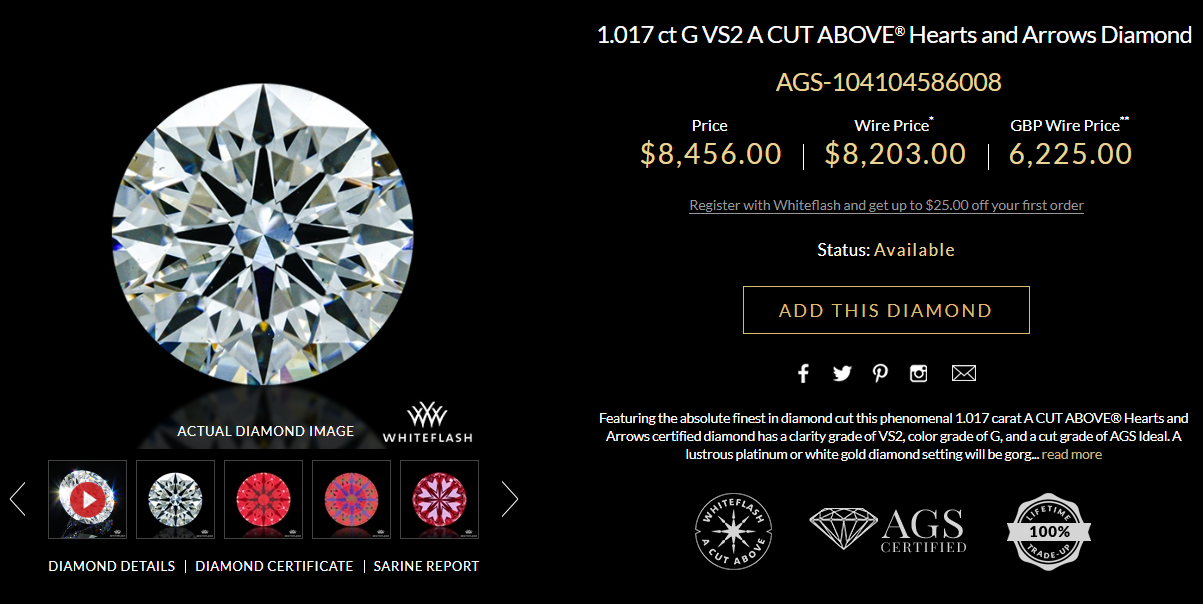 But what about the setting? We know that settings, particularly plain metal settings like the Na Hoku ring make up a tiny percentage of the total cost. We could set the Whiteflash diamond in a similar setting, in fact it is a premium designer 18k yellow gold Ritani setting, featuring a similar braided design. This setting costs $1,250 bringing the total cost of our Whiteflash ring to $9,715.
To break this down, the Whiteflash ring carries a legitimate certificate from an internationally respected gem laboratory. You can view the diamond using high-res imagery as well as view ASET, Sarine and Hearts & Arrows reports. The cut quality is exceptionally high and it can be set in any of the designer settings that Whiteflash carry (which start at $350 for a solitaire setting).
The Na Hoku ring has almost no information about the diamond. The setting is nice, but fairly generic. There is no mention of the certificate, but most likely it carries an inferior certificate. And yet it is $1,185 more expensive, not including tax.
This is not an isolated incident and I can find absolutely no fair reason for the high prices of their rings. A blind buy with a sub-par diamond and a complete lack of transparency to the buyer.
Na Hoku's Jewelry
One of the standout features of Na Hoku is their genuine connection to the Hawaiian spirit. Their jewelry pieces often encapsulate the essence of the islands, from the serene waves to the vibrant flora. For those who have a deep appreciation for Hawaiian culture or have cherished memories associated with the islands, Na Hoku's collection offers a tangible way to hold onto those sentiments.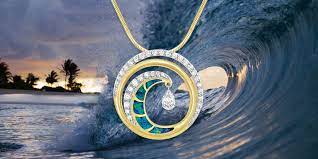 Their pieces, especially the waterfall-themed bracelets and Hawaiian flower necklaces, are not just jewelry but a piece of art that tells a story. It's this unique blend of craftsmanship and island soul that sets Na Hoku apart in the crowded jewelry market. Whether you're commemorating a special trip to Hawaii or simply want to carry a piece of the islands with you, Na Hoku offers that special touch.
The Final Word
Some of the Na Hoku designs really are beautiful. If you fall in love with one of their waterfall-themed bracelets or Hawaiian flower necklaces, you can search far and wide and find little else like them. In this way, I commend Na Hoku for producing jewelry that is a beautiful reflection of their heritage – I can only feel disappointment that this same attention to detail and creativity isn't given to their engagement rings.
But the real red flag is the low quality of their diamonds and lack of information or education. On this basis, I cannot recommend Na Hoku for your diamond engagement jewelry as the quality simply is not there, yet the price tag is enormous.
So where would I recommend? My top suggestion is Whiteflash. They provide an outstanding array of both natural and lab-created diamonds of unparalleled quality. Dedicated to superior products and customer satisfaction, Whiteflash stands out for those pursuing top-notch choices. Yet, for those mindful of a tighter budget, fear not. Both James Allen and Blue Nile present a vast collection of diamonds catering to various financial plans. Their user-friendly online interfaces ensure you can effortlessly locate the ideal diamond that aligns with your preferences and budget.
Na Hoku
Review:

2

out of 5

★★

by

Richard Jenkins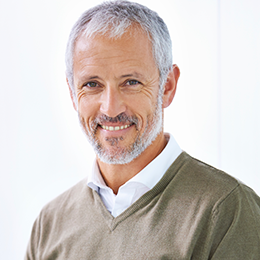 Richard Jenkins, The Diamond Guru
Get free assistance from the Diamond Guru today. You'll be glad you did!
Secure the best quality diamond for your budget.
Don't pay over the odds for your diamond ring.
Have piece of mind that you didn't get ripped off.
Have a Question? Contact us now…