This page contains references to diamonds or engagement rings from different companies. Sometimes I do receive a commission when you click on links and buy the products.
Finding that perfect piece of jewelry, that engagement ring, that diamond pendant, can be difficult. Especially when being done online. With the masses of retailers out there, how can you be sure the one you're buying from is trustworthy? What even makes a retailer trustworthy? It's a complex battle that requires you weigh up several considerations, such as the information available on a retailer's website, and the overall quality of their offerings, amongst other things. 
However, as part of our commitment to finding the best diamond jewelry out there, we've been reviewing some of the most popular jewelry retailers. Today, we'll be reviewing Purely Diamonds, who work to provide their customers with "stunning diamond jewellery".
The Company & History

The Website

The Imagery

The Information on Offer

The Jewelry 

The Diamond Certification

The Packaging

The Customer Service & Guarantees
The Company & History
Purely Diamonds are a British family-run business which has been operating since 1979. Based in the Hatton Garden area of London, they claim to specialize in both the design and manufacture of fine diamond jewelry. Since its inception, Purely Diamonds became a supplier to many high-end street jewelers, both in the UK and in Ireland. However, it was only in 2005 that the brand was named 'Purely Diamonds' and they developed a proper online presence. 
The main concept that Purely Diamonds support is to cut out the middleman within jewelry sales. They sell jewelry 'directly to the public at greatly reduced prices', something which will appeal to many. 
Purely Diamonds are also not just an online retailer, as they run two showrooms–one in Hatton Garden, and one in Deansgate in Manchester. The advantage of showrooms is the ability to physically see the jewelry you're purchasing, as well as gain insight and advice from members of an expert team.
Purely Diamonds state that all their jewelry is made to order, and so pieces can be designed then and there in the showroom, and then made within approximately 10 working days for most items. An advantage of this in-person experience is that they claim their boutique prices come at no extra cost when compared to buying online. 
In-House Manufacturing
As we stated, Purely Diamonds offer made-to-order pieces. They design these pieces in-house at their workshop in London, meaning jewelry can potentially be cheaper than buying from a retailer who sells items they've been supplied with. Purely diamonds claim that "you will save up to 64% on any product", which is a bold claim. Upon first perusal, they have a wide range of prices on items such as engagement rings, yet there is a wide range of very affordable pieces. 
Purely Diamonds also run a YouTube channel, in which you can see their in-house processes, such as how they make a diamond ring. Videos are always a good sign of a trustworthy company.
The Website
The Purely Diamonds website is very easy to navigate. It's clean, bright, and features the sections you would expect from an experienced jewelry retailer, such as a range of different jewelry sections, information on diamond and jewelry, a fairly regularly-updated blog, and information on how to get in touch, and the services and guarantees they provide. 
In contrast to most diamond and jewelry retailers, their search function is a little different. Rather than being able to search by diamond or gemstone, you can search by jewelry style, metal, and diamond or gemstone shape. This is most likely due to the fact that their jewelry is made to order.
This type of search function is further explained when you get to an actual piece of jewelry's specific page. Take this three-stone diamond ring in 18K white gold for example. After searching for a white gold, three-stone engagement ring, we are presented with customization options, where you can choose different carat weights, metal colors, and diamond clarity. With this customization option being available on every product page, it doesn't make sense to have a conventional search function. 
YouTube Channel
Having a YouTube channel is a good sign. It shows that Purely Diamonds are both active on social media, have an engaging web presence, and are knowledgeable enough about their industry to try to claim that all-important title of 'thought leader'. 
Another good sign is that their videos actually feature their staff, as we've seen many companies who boast video content that just end up using stock footage. However, we can see one drawback–Purely Diamonds haven't seemed to utilize this channel in over four years, with their last upload being in 2017. 
The Imagery
The imagery they use on the site is high quality. Take this round cut solitaire ring in 18K white gold, one of the first results on the engagement ring search function. It contains good images of the ring by itself, but also features a gallery where you can see how the ring looks on a hand. There are also options to see how different diamond sizes will vary the look of the ring itself, which is very useful. 
However, this is not available across every product. For example, this five-stone diamond pendant contains only one image. While that image is high-quality, it is not enough to give us a true feel of the product.
There also appears to be HD video, which links from their YouTube channel. While many of these videos are over five years old, we can't imagine that they're now unreliable, as the designs of these pieces won't have changed over time. 
The Jewelry
Upon first perusal, the quality and range of the jewelry look very impressive. There is a wide variety on offer, not only in terms of wedding and engagement bands, but also earrings, pendants, and bracelets. 
After doing the research, we were able to find many very positive reviews on Trustpilot, where 98% of reviews rated Purely Diamonds as 'Excellent'. We looked at these to determine verification on the overall quality of the jewelry itself, where past customers remarked:
"I cannot thank them enough on the quality and brilliance of the ring with official certification"

"Yesterday I received a most beautiful pair of marquise climber earrings PDE165W. These are my 20th purchase from Purely Diamonds, I have different items in a variation of stones and designs and they are all exceptional quality, the workmanship is fantastic, I never fail to be amazed at how they can design and produce such intricate items."

"My rings are beautiful and exactly as I wished for."
Now, of course these are just quotes taken from three reviews, and could be seen as an example of confirmation bias, however, the vast majority of the Trustpilot reviews continue along the same vein. We would recommend reading through these reviews to get a more complete view of Purely Diamonds, as well as how they handle poor reviews, as they seem to take the time and effort to respond to every review, bad or good. 
Information & Diamond Certification
There's a wide variety of information on each product page. As we've said, the images and videos are high-quality, and there are also verifiable customer reviews available on each page. It is easy to identify what piece of information relates to what feature of the jewelry piece.
The biggest issue, however, is that there doesn't seem to be much evidence of diamond certification on each product page. It is understandable that this is difficult to do when the piece doesn't actually exist until crafted, and the only diamond data you get is in the customization section. However, this is a drawback. 
Upon further investigation, Purely Diamonds do claim to use diamonds that are graded and certified by either the Gemological Institute of America (GIA) or the International Gemological Institute (IGI), and certificates will be included upon purchase if at least one of the diamonds included weighs more than 0.25ct and has been graded color G or better. 
It is our opinion that more diamond certification should be provided before purchase, so that online buyers can be sure of what they're purchasing. 
Similarly, we can find no full mention of whether Purely Diamonds are conflict-free and ethically sourced. They do state on their product pages that "All our diamonds are naturally mined and ethically sourced.", but the only evidence of that is a Conflict Free Diamonds stamp that you can see at the bottom of every page. It would be worthwhile having a dedicated page on this available in their help & information section, so that concerned buyers can rest easy. 
The Packaging
From what we can see, the packaging looks to be high quality, and rather beautiful. Purely Diamonds states that all boxes are made to measure and are lined with faux suede, which is a nice touch. Boxes vary depending on the type of jewelry bought, with special inserts added for earring and pendants so that they can be displayed better.
The Customer Service & Guarantees
Purely Diamonds appear to offer a range of guarantees to their customers. For example, there is:
Money Back Guarantee
Their money back guarantee states "You may return your item to Purely Diamonds as sold within 60 days of receipt for a full refund or an exchange for another item."
Insurance
Customers can purchase diamond jewelry and engagement ring insurance from organizations independent of Purely Diamonds. This is aided by the valuation document that comes with each purchase from Purely Diamonds. 
Finance Options
Purely Diamonds also offers financing options, such as 12-months interest-free credit, or 48-months interest-bearing. 
Delivery & Shipping
For the UK and Europe, delivery is free, and there is a nominal fee for deliveries outside of those areas. The approximate time for international shipping is two to three weeks. 
Their Customer Service
As we've seen, Purely Diamonds receive 5 out of 5 stars on Trustpilot. From these reviews, we can see that the Purely Diamonds staff take the time to go over what it is a customer truly wants, asking questions and offering insight, so that the best design can be achieved, even if that design is completely bespoke (an impressive service that Purely Diamonds offer).
There are many ways to contact Purely Diamonds, such as over the phone or via email. You can also send them messages on Whatsapp, which is a very interesting thing to offer to potential customers. You can also easily arrange in-person appointments at one of their UK-based showrooms. 
Our Final Thoughts
We enjoyed taking the time to do this review. Purely Diamonds evidently have the knowledge, passion, and experience when it comes to offering high-quality jewelry. Their site is easy and enjoyable to use, and the imagery of the jewelry is very impressive. 
Our only issue is with the amount of information that can be found on some product pages. For example, as we said previously, not all pages contain a good amount of images, and so you can't truly peruse what you're considering buying. 
Another big issue is the lack of diamond certification available on their pages. This seems to be offered only upon purchase. While it seems that Purely Diamonds are a trustworthy organization, this is a big drawback, especially for expert buyers. 
Overall, we would recommend purchasing from Purely Diamonds, but we also believe that there are far better alternatives to consider. If you're considering fancy shaped diamonds, then James Allen should be considered. If you're looking for round and princess cut diamonds of the highest cut quality then Whiteflash is your best bet, and if you're looking for fancy colored diamonds then Leibish is a great option. That said, please get in touch directly with any questions.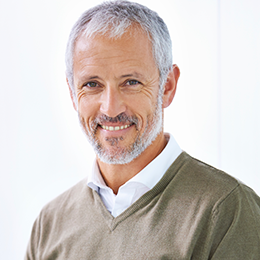 Richard Jenkins, The Diamond Guru
Get free assistance from the Diamond Guru today. You'll be glad you did!
Secure the best quality diamond for your budget.
Don't pay over the odds for your diamond ring.
Have piece of mind that you didn't get ripped off.
Have a Question? Contact us now…
Purely Diamonds
Review:

3

out of 5

★★★

by

Richard Jenkins