This page contains references to diamonds or engagement rings from different companies. Sometimes I do receive a commission when you click on links and buy the products.
A quick glance at Reeds' website can speak a thousand words. An emphasis on gifts, low cost jewelry items and an inherently 'budget' feeling is evident across the whole site. Now, there is certainly nothing wrong with low cost, and I am not one to judge a book by its cover, nor a jewelry company by its marketing, but does Reeds deliver on quality? I have completed a full review of Reeds Jewelers to help you make the right choice when it comes to buying a diamond engagement ring.
The History
Reeds was founded by Bill Zimmer and his wife Roberta in the 1940's. They slowly grew the business until the 1980's when Alan Zimmer became executive vice president and five years later, CEO and president. He began instituting major changes in order to modernize the original business model. Reeds now operates out of 13 states.
Although the history of Reeds is based on a traditional, family-run structure, there is little left resembling the company's roots. Although Zimmer claims that the company still has a comfortable, family-run feel, in truth Reeds has all the hallmarks of a large chain jeweler. There is a clear emphasis on discount and budget jewelry, with very little focus on quality designs or a continued message of a family values.
The Experience
Reeds stores are generally well put together, following a safe, slightly generic style of branding that is typical of chain jewelers. There is little on show to distinguish them from any other jewelry store in a shopping mall. Now, this would be fine, if the focus was placed upon the quality of the jewelry as oppose to marketing, but sadly there was little to redeem Reeds in that area either (more on this later).
One of the huge problems with high-street retailers, particularly chain jewelers, is staff retention. In general retail, this has little impact upon the customer however, when it comes to something as specialist as diamonds, staff with little experience or knowledge become a big obstacle when buying your diamond. My experiences with Reeds sales staff have been mixed but a common theme is a serious lack of technical knowledge when it comes to diamonds. Even though most basic elements such as the four C's seem to go awry when speaking with Reeds' staff and I truly feel for any first-time diamond buyers who seek information at a Reeds store.
Whether this is a deliberate move to draw attention away from matters of quality, or whether it is a simple case of ever-changing staff who do not receive adequate training, it has a big impact on the overall experience of Reeds. The most distracting part of the sales experience however, is the constants attempts to upsell. I often talk of the pitfalls of buying from a traditional jewelry store, but with the right salesperson it can be a positive exchange that leaves the buyer full of knowledge and faith in the staff and products. It really is a roll of the dice. Unfortunately, the odds are not in your favour when it comes to Reeds, and the feeling of a commission driven interaction completely dominates the whole experience.
The Website
Reeds website is fairly straight forward, although a little crowded. It is clear that they are not 'diamond specialists' in the same way that James Allen and Whiteflash are. There is a lack if information regarding diamond grading or specifications which continues the Reeds trend of unaware buyers missing out on a diamond education. In my opinion, there is no excuse for this. Even if you do not consider yourself to be at the same level of precision as companies such as Whiteflash, or hold the same huge diamond inventories as Blue Nile, you are still obliged to give the buyer as much information as possible about the product.
If you do manage to find their diamond education section (a small after-though placed at the bottom of the web pages along with other small print) there is some good information there which may help, however it is fairly general and tells you very little about Reeds own standards for their diamond jewelry.
The Diamonds
Reeds carry AGS and GIA certified diamonds which is a big tick. The ticks seem to stop there. These certifications, which should be one of their biggest selling points, are often overlooked. Reeds have a tendency to use bracket grades, for example "this diamond is guaranteed to be at least an I in color and an SI2 clarity" etc. Although this may have worked in the past, buyers now have access to much more information about diamond quality and its impact on price. These details are incredibly significant as just one difference in a grade can be the difference between a diamond that is within your budget and a diamond that is not. Giving the promise of a "J or above" in color can have price disparities that will go into the thousands. Overlooking these differences denies the buyer their right to find a beautiful diamond for a good price.
The diamonds I have seen at Reeds have not impressed me. Again, a lack of attention to detail renders their jewelry a low-quality option. Poorly cut diamonds emphasize inclusions and yellow tints, and this was a common theme in their engagement rings. This was particularly evident in white metal settings.
The Settings
Reeds carry a fairly broad selection of settings but again, they are overpriced for the quality. Their pave settings have a dull appearance that comes from using poor quality diamonds or diamond 'chips' – pieces of diamond that have not been cut to a brilliant finish. They also use illusion settings like this Ellaura engagement ring; this is when multiple diamonds are used in place of one large centre stone. This is a typical hallmark of a jewelers who do not have faith in their diamonds, as an illusion setting gives the 'illusion' of a central diamond, without having to find a well cut, high quality diamond to use. Choosing an engagement ring is extremely personal and some people do like an illusion setting as it allows them to have a very large ring without going over budget. My advice would always be to go for quality. You can find some beautiful halo and three-stone settings which will still give a dramatic appearance on the hand, but will maintain the high-quality finish that we want from an engagement ring.
Price
As you have probably gathered, Reeds are over priced given the low quality of their diamonds. Perhaps you will pick up a sterling silver necklace or a charm that takes your fancy, but that is the level of Reeds. When it comes to the sentimental and significant purchase of a diamond engagement ring, you will pay well over the odds for something that is likely to disappoint.
Bottom Line – Is Reeds Jewelers Legit?
Starting with a positive point, Reeds stock GIA and AGS certified diamonds. Beyond this, I find little to redeem this company. Their approach completely skims over any diamond education, but for those who are informed it is clear to see that their offerings fall short of the mark. I cannot even place them in the 'stack them high, sell them cheap' branch of the industry as their jewelry carried mid to top end price.
Reeds Jewelers Review
Review:

2

out of 5

★★

by

Richard Jenkins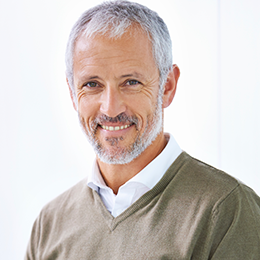 Richard Jenkins, The Diamond Guru
Get free assistance from the Diamond Guru today. You'll be glad you did!
Secure the best quality diamond for your budget.
Don't pay over the odds for your diamond ring.
Have piece of mind that you didn't get ripped off.
Have a Question? Contact us now…