This page contains references to diamonds or engagement rings from different companies. Sometimes I do receive a commission when you click on links and buy the products.
In my exploration of renowned jewelers, the name Robbins Bros. frequently emerges as a standout. This California-originated jewelry powerhouse, known for its exquisite engagement rings, has deep roots on the US west coast. Their successful expansion into Texas and recent re-establishment in the Seattle market further solidify their presence. With their latest venture in the Phoenix/Scottsdale region, I felt compelled to delve deeper and share my insights in this Robbins Brothers Review.
The History
Robbins Brothers opened its first store in Seattle, Washington, in 1921. The first store, Ben Tipp Diamonds, was founded by Ben Tipp whose son, Eugene Robbins, later purchased a new store, William Pitt Jewelers in Pasadena, California.
Robbins' two sons, Skip and Steve, later took over management of the company and, in 1993, changed its name to 'Robbins Bros. The Engagement Ring Store".
Today, the brand has a total of 15 physical stores as well as an online store.
The Designs
Robbins Brothers offer a relatively large collection of designs, meaning they can accommodate different tastes and budgets.
Their collections include:
Solitaires
Halo Ring
Wedding Set
Side Stone
Three Stone
Promise Ring
However, whilst many of them look good online, we should point out that the diamonds themselves have a tendency to be somewhat disappointing in the flesh.
So, whilst the settings are nice and aren't hugely overpriced, we couldn't really recommend buying a diamond from Robbins Brothers.
In addition to this, Robbins Brothers also offer designer collections such as Henri Daussi, Jeff Cooper, Mark Schneider, Danhov, Tie A Little Knot, and Verragio. Many of these designers can also be bought via various online sites such as Whiteflash, Since 1910, and James Allen where you can get a superior cut diamond.
Pricing
The pricing is another area that really lets Robbins Brothers down. After all, if a product is sub-par quality, the pricing should reflect that.
However, due to the distinct lack of ASET maps, HD360 Videos, hearts images and ideal scopes on the Robbins Brothers website, it's extremely difficult to accurately compare their diamonds with those from other sites. This is a real negative for the site as we would never recommend purchasing a diamond without seeing its ASET maps, hearts images and ideal scopes.
Take a look our pricing guide and diamond imaging guide for more information.
The Website
The Robbins Brothers website is clear and easy to navigate. You can shop rings and diamonds by type, style, and designers and collections, making it relatively easy to find what you're looking for.
The About Us page is quite limited and seems to focus on the history of the brand rather than providing information on their current designs, processes, and work.
A large part of the site focuses on the brand's physical stores, with a page dedicated to what you can expect when you visit one of their stores. You can also make an appointment through the website.
The Imagery
The site includes good, clear images of all of the products from various different angles. All of the images follow the same format, making it easy to view and compare different products.
However, whilst the pictures of the diamonds are relatively good, the site has a distinct lack of ASET maps, HD360 Videos, hearts images and ideal scopes meaning that it can be very difficult to determine the true quality of the diamonds on the site.
Whilst Robbins Brothers do offer in store viewings and online virtual viewings, the lack of online information makes a quick comparison almost impossible. This is a real negative for the site as we would never recommend purchasing a diamond without seeing its ASET maps, hearts images and ideal scopes. Sites such as Whiteflash provide this on all diamonds and James Allen you can request documentation on certain diamonds.
The Shopping Experience
If you visit a Robbins Brothers store, you can expect to enjoy a refreshing, friendly experience that is a far cry from some of the pushy, sales-focused jewelry stores we've encountered. This is undoubtedly one of the brand's best attributes.
The Information on Offer
The Robbins Brothers website is packed full of information through the Education pages. Their learning center offers information on choosing an engagement ring, choosing a diamond, choosing wedding bands, and even tips for making a proposal!
However, without the relevant information about the diamonds themselves, it's difficult to put this knowledge into practice.
The Choice
Robbins Brothers offer a relatively wide variety of choice both online and instore. However, much of this choice does not represent the best quality.
Their Echo diamonds, for example, are poorly cut with IGI certificates, rather than standard GIAs. We'd always recommend choosing diamonds that are certified by the GIA or AGS –  find out more about diamond certification.
The Returns Policy
The Robbins Brothers offers a 30-day satisfaction guarantee, which is standard for diamond rings. During this time, items purchased may be returned for a full refund or exchange. When returning items, the full sales receipt must be presented and items must be in an unused condition.
For rings bought online, you will need to call the customer returns team on 800 295-1543 to advise them you will be returning your purchase. They will then send you an email with a Return Slip including a Return Authorization Code.
Any special orders, customer made, and custom altered rings can not be exchanged or refunded.  After 30 days, rings can not be returned for any reason.
They also offer a Trade-in-Policy, whereby you can trade in your diamond jewelry for 110% of the original purchase price, up to $35,000, provided that the price of the new item is at least twice the original purchase price. Online purchases can be traded up but this must be done in-store.
The Bottom Line
Overall, whilst the service is good in Robbins Brothers stores, their diamonds frankly don't hit the mark in terms of quality, cut, and price. Their prices certainly don't reflect the quality of the goods, and equivalent diamonds can be found elsewhere for substantially cheaper prices.
What's more, without ASET maps and light performance images, we'd find it difficult to recommend this site over other diamond suppliers such as James Allen, Whiteflash, or Hearts on Fire.
Robbins Brothers Review
Review:

3

out of 5

★★★

by

Richard Jenkins
Robbins Brothers Review
Diamond Quality

Customer Service

Price

Selection

Website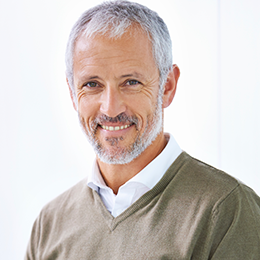 Richard Jenkins, The Diamond Guru
Get free assistance from the Diamond Guru today. You'll be glad you did!
Secure the best quality diamond for your budget.
Don't pay over the odds for your diamond ring.
Have piece of mind that you didn't get ripped off.
Have a Question? Contact us now…