This page contains references to diamonds or engagement rings from different companies. Sometimes I do receive a commission when you click on links and buy the products.
The Company
With a strong and prolific history, Rogers and Hollands now has a presence in 10 different states with 81 different stores, and truly is a chain store operating on an omni-channel basis. They are still family-operated with several generations involved in the business.
The History


Rogers and Hollands started out as Hollands Jewelers over 100 years ago in 1910. It was acquired by Rogers Jewelers and under the new name kept family within the ranks and began to grow. In many ways it was one of America's first jewelry chain stores, already having 15 stores by the end of the 1970s. They were originally Chicago-based but they are now very much nationwide.
Rogers and Hollands also uses the Ashcroft & Oak Jewelers name typically more in the south-eastern states, whilst the Rogers and Hollands name is usually used in the North and West. The company very much has a rich history of mergers and acquisitions which have all created the company it is today. At its roots it tries to maintain its family jeweler feel.
Pricing
Rogers and Hollands offer, generally, middle of the road pricing. However, it's a little patchy. Some of the pricing is particularly high and I feel you're not getting anything spectacular for your money. So whilst the stated prices don't look too bad on the surface it's all about value for money, and that's where I think there's a problem.
Additionally, you should expect to pay more for an in-person experience over online. However, what you're paying for is customer service. Rogers and Hollands falls very short there, making the prices seem less justifiable.
Exclusivity
Roger and Hollands would probably not be your first choice if you're looking for exclusivity. Their large scale nationwide presence, with 81 different stores, means they have to have standard product lines. They are therefore not unique. I also feel that many of the settings are mediocre. However, there are a few interesting pieces scattered within the listings. Nonetheless, it is hard to take some of the higher price tags seriously when they are sitting alongside costume jewelry from Disney.
What does concerns me when it comes to exclusivity are the diamonds themselves. As I remind you often, you should always feel confident in the certificates and guarantees you can see with a piece of jewelry. See my post here for more information. Yet, with Rogers and Hollands the cut of the diamonds I've seen for their expensive pieces hasn't been of the standard I would expect. Furthermore, you're also presented a certificate which isn't really worth anything at all. That concerns me because I'm all for integrity. There's a place for cheaper diamonds of a lower quality at the more affordable end of the market, but not when they are being passed off as seemingly higher quality.
Designer and Custom Items
Rogers and Hollands does have a Design Your Own section available on its website. However, in reality this 'tool' is a search feature enabling you to narrow down your options from their pre-existing range. It's not bespoke, or customized, per se.
As for designers, they do have some worthwhile designers on their books, such as Verragio. However, given the other problems with the Rogers and Hollands brand you would do better to choose Verragio pieces from a retailer such as Whiteflash where you can select the center diamond. You should always compare designer pieces and see where else you can buy them. It is however reassuring to see designers such as Verragio are available through Rogers and Hollands – designers can usually select exactly where to retail their pieces after all.
The Website
The website is adequate and does the job, if not particularly memorable. You'll be able to flick back and forth relatively easily between pieces, but the imagery won't be of a high enough standard to feel reassured buying online. In a way this is partly the Rogers and Hollands approach – after all they have 81 stores across the country so you should be able to visit in person.
Additionally, the price tag you're charged online is what you would expect instore – where you're paying for an additional level of service. For buying online I recommend you choose reputable online jewelers such as Whiteflash for exclusive and top of the range pieces, and for more affordable options perhaps James Allen.
The Imagery
As stated above, the imagery leaves a fair amount to the imagination. You don't get the chance to truly see the quality of the pieces. As you hover over each image it does zoom in, however, the purpose of this is lost due to the lack of quality of the original photograph meaning you simply see a huge amount of pixilation. Many online jewelers have increased the standard of online imagery over the last few years and it would be good to see Rogers and Hollands follow suit.
Take the time to carry out research, talk to specialist jewelers who are happy to pro-actively provide comprehensive ASET Maps, Ideal Scopes and other reports and videos like  Whiteflash or James Allen.
The Shopping Experience
Given that their in-person stores are given precedence over their online business, I'm really surprised by the lack of customer service I have experienced in the few I've tried. This is my main concern with Rogers and Hollands, in addition to the quality of the diamonds.
Firstly, given the price tags, and some of the designer names, you'd expect a sense of luxury. Their stores are comfortable, at ease, and definitely don't feel like a standard chain jeweler. However, they weren't as upscale as I would hope for some of the price tags. They also, presumably because of the size of the business, can feel a little generic.
I did have some issues with the customer service. To me it's fundamental to be treated with courtesy and respect and I started to feel this was lacking when it took a long time to be served. When I was served I felt as if it was me driving the conversation, and ultimately having to push for the information I felt I needed if I was to make a purchase.
I did wonder if this was simply a bad experience on a bad day, and I still hope that is the case. However, a quick look online shows that Rogers and Hollands consistently scores low in reviews from customers and time and again it's customer service that comes up short.
The Information on Offer
Connected with customer service is the provision of information. As I say, I struggled to get the information I felt I needed. I felt there was poor understanding from the assistant I had, and this left me concerned for inexperienced diamond shoppers. Unfortunately, this isn't rectified by valuable and useful diamond certificates either. To make a purchase I would need to have better information.
The Choice
You will certainly be overwhelmed with choice at Rogers and Hollands – there is ample. Being such a large jewelry store they can offer an immensely wide product line ranging from affordable pendants and ear-rings up to the top of the range diamond rings. However, the weighting for choice is definitely in the favor of the lower end of the market – the generic pieces, watches, costume jewelry and items such as Christening gifts. The choice for diamonds themselves becomes narrower the more closely you look. However, look closely and you will find some good choices in there.
The Returns Policy
Despite some reasonably strict terms and conditions you should be satisfied with the returns policy which does provide your money back (less any alterations fees). Having so many stores, you will probably do best to return an item in store. You can return online purchases within 30 days of delivery, but do check all of the terms and conditions including ensuring you return the certificate and that you have fully insured the item.
Bottom Line
I try to be fair when conducting reviews in order to give you an impartial account of my experience relative to other jewelers. Rogers and Hollands left me feeling underwhelmed on some counts, but they do have a wide choice and have a strong nationwide presence for those looking for things at the lower end of the scale. I did expect more of one of the country's oldest family run jewelers, and left disappointed. At the higher end of the range, my opinion is that for similar prices you can get far more for your money in terms of choice, diamond cut and quality, as well as customer service. I recommend that you visit Whiteflash or James Allen for comparison.
Rogers and Hollands
Review:

2

out of 5

★★

by

Richard Jenkins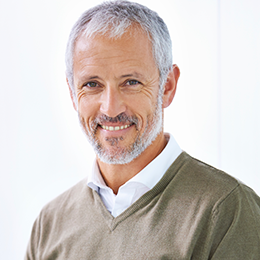 Richard Jenkins, The Diamond Guru
Get free assistance from the Diamond Guru today. You'll be glad you did!
Secure the best quality diamond for your budget.
Don't pay over the odds for your diamond ring.
Have piece of mind that you didn't get ripped off.
Have a Question? Contact us now…