This page contains references to diamonds or engagement rings from different companies. Sometimes I do receive a commission when you click on links and buy the products.
Shane Co Review – The Company
Founded in 1971, Shane Co is a well-established family run jeweler with over 20 stores in 13 states. Pitching themselves as "committed to quality, value, and customer service, as well as offering customers a unique educational opportunity", the brand's vision is to ensure that their customers have enough knowledge about their jewelry options to make truly informed purchasing decisions.

The Diamonds – Are they certified?
Both in-store and online, Shane Co offers a wide range of diamonds covering all the main shapes. However, we all know that quality is more important than quantity and, when it comes to quality, the majority of Shane Co's diamonds are severely lacking!
Many of the diamonds aren't actually certified, and if you've ever visited my site before, you'll know just how much importance I place on certification. Choosing diamonds that have been certified by GIA or AGS is the only way to really understand the quality and value of your diamond.
Without the regulation of certification standards, diamond stores are pretty much free to grade their diamonds however they like. So, for example, a non-certified diamond from Shane Co rated as 1.00 J SI1, would almost certainly not receive this rating from GIA.
The Jewelry
One thing I will say about Shane Co is that they have a huge selection of rings and jewelry available. You can also design your own pieces using their handy online tool.
However, whilst there is a huge selection of jewelry, there's nothing really stand out about it. That's not to say there's anything unpleasant or offensive about it, there isn't – it's just very run of the mill and mediocre especially when you consider the offerings of some of the other sites I've reviewed.
The Experience
In terms of the bricks and mortar store, I found the staff to be somewhat 'salesy' and firmly focused on sales rather than customer education as their company ethos suggests.
Whilst there's plenty of educational information on the brand's website, in fact, there's a comprehensive section dedicated purely to Education, in store, the staff seem to be keener to sell a specific product than to educate the customer on the variety of options available, allowing them to make their own, well-informed choice.
What's more, not all of the advice they provide is accurate – suggesting that certification isn't important, for example, which is clearly not the case. This was disappointing to say the least!
Tip: If you're looking for GIA trained jewelry and diamond experts then head to Whiteflash and James Allen – they both have Gemologists on their staff, in fact all the staff at Whiteflash are AGS and GIA trained. 
The Value
Considering the lack of quality at Shane Co, it's fair to say that I was somewhat surprised by the pricing! In terms of their GIA certified diamonds, I found similar diamonds on Blue Nile for around half the price. For example this 1.02 I VS1 diamond can be found on Blue Nile's site for $2,945. This diamond is substantially better quality in terms of both cut and clarity, than the 0.98 I VS2 found on Shane Co, which at $6,330, was way over double the price!
So, when it comes to value, unfortunately I can't score Shane Co very highly.
The Bottom Line – Is Shane Co Trustworthy?
Although I'd recommend buying your diamonds online, I can't say I'd encourage you to buy from Shane Co.
First off, their lack of focus on certification is something that I just can't see past. In addition to this, many other sites such as James Allen, Blue Nile, and Whiteflash offer better quality, service, and value for money, as well as an all-round better experience.
With this in mind, I, unfortunately, can only award the company 2 stars out of five.
Shane Co Review
Review:

2

out of 5

★★

by

Richard Jenkins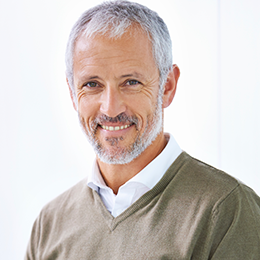 Richard Jenkins, The Diamond Guru
Get free assistance from the Diamond Guru today. You'll be glad you did!
Secure the best quality diamond for your budget.
Don't pay over the odds for your diamond ring.
Have piece of mind that you didn't get ripped off.
Have a Question? Contact us now…