The Jewelry Exchange is a company with interesting, perhaps even inspiring beginnings. However, in a competitive market, only the quality and value of the product matter and in this instance, the Jewelry Exchange falls short. I have detailed my experiences of The Jewelry Exchange and encourage you to assess whether this company really delivers before you make a purchase.

The History
The story of The Jewelry Exchange opens with humble beginnings. CEO and President Bill Doddridge was introduced to the world of jewelry by working in his step-father's pawnshops. After gaining experience he eventually opened his own pawnshop in 1977, where he guaranteed all of his jewelry to be appraised for double what the customer paid (a promise that still stands today). Over the years, he slowly transitioned his business model, eventually opening more conventional jewelry stores in the 90's. Doddridge used globalization to his advantage, and was one of the first independent retailers to go directly to overseas manufacturers. This allowed him to undercut his competition by around 30%. Their low-cost business model has seen The Jewelry Exchange continue to grow, with over 15 stores located across the United States.
The Jewelry Exchange Experience
Let's start by saying if the bells and whistles 'luxury' shopping experience is important to you (as it is to many buyers), The Jewelry Exchange is not going to tick this particular box. From 'kitsch' branding to in-store ticket dispensers, it appears that The Jewelry Exchange has continued to grasp at the pawnshop roots from which it grew and their low-cost business model translates to a slightly low-cost experience.
I am the first to warn against the smoke and mirrors of luxe shopping. Plushy leather sits and champagne on tap always means a large premium but does not always mean a high-quality product. I could forgive the lack of 'sparkle' in The Jewelry Exchange branding if their low-cost veneer translated to great value diamonds. Sadly, this is not the case and I will elaborate on this shortly.
There are other issues that arise from The Jewelry Exchange experience, most of which tie into issues with the jewelry and the diamonds themselves. Many find that when they have their diamonds independently appraised, (for insurance purposes or indeed out of curiosity), that the diamonds are only worth a fraction of what they paid for them. In the worst cases, customers are told their diamonds are from a specific mine or location, only to find this is completely untrue. Could this be the fault of an over-ambitious sales person who will say anything to make the sale? Perhaps. But as it seems to be a common theme with The Jewelry Exchange, they either need to tighten up on sales training or come clean on the truth about their diamonds. A lack of clarity plagues the shopping experience, so one must adopt caution when considering The Jewelry Exchange.
Their website is fairly easy to navigate but you run into huge issues when it comes to viewing the diamonds. The Jewelry Exchange do not offer high-res images or videos making it impossible to know how the diamond really looks. You can view the diamond certificate, but they do not provide any additional reports on light performance (ASET imaging, Sarin reports, Hearts and Arrows view etc). Essentially, you are buying blind. A dangerous game when it comes to diamonds.
Take the time to carry out research, talk to experts and deal with companies who are happy to pro-actively provide comprehensive diamond images and video like Whiteflash or James Allen and you'll know that when you buy a diamond you own a piece which looks beautiful in any surroundings.
The Value
I will use a direct comparison of a James Allen round brilliant and a Jewelry Exchange round brilliant to demonstrate the difference in price. These examples are never isolated; I take around seven samples to ensure the most accurate comparison possible.
Both diamonds are GIA certified and carry the following grades:
Carat: 1.00ct
Color: G
Clarity: SI1
Cut: Very Good
The James Allen diamond is eye-clean and comes in at $5,640.
The Jewelry Exchange diamond is $6,468.53. Due to the lack of images, I cannot comment on whether or not the stone is eye-clean.
That is a difference of $828.53. This is one of the minimum premiums you will pay on a Jewelry Exchange diamond. In fact, their diamonds come in roughly $1,000 more expensive than James Allen and Blue Nile every time.
Is it a stunning, eye-clean diamond that is worth the price hike? Without imaging it is impossible to tell, but knowing what I do about diamonds from The Jewelry Exchange, I very much doubt it.
The Jewelry Exchange also carry diamonds with a number of inferior grading reports from unreliable certification bodies. Their emphasis is not on quality, but it cannot be argued that it is on price either.
The Final Word
It may be unfair to compare The Jewelry Exchange to the global giants such as James Allen, Whiteflash and Blue Nile, however it is difficult to find a redeeming feature that would encourage me to recommend The Jewelry Exchange.

With The Jewelry Exchange you are paying a premium but not getting the quality – you are just paying extra.

The Jewelry Exchange diamonds are generally of a lower quality and the company lack the transparency that is essential in a purchase of this nature. In short, your money is better spent elsewhere. 
The Jewelry Exchange
Review:

2

out of 5

★★

by

Richard Jenkins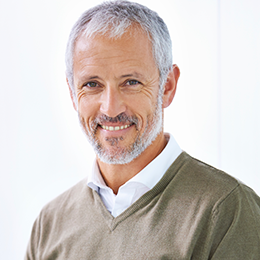 Richard Jenkins, The Diamond Guru
Get free assistance from the Diamond Guru today. You'll be glad you did!
Secure the best quality diamond for your budget.
Don't pay over the odds for your diamond ring.
Have piece of mind that you didn't get ripped off.
Have a Question? Contact us now…