This page contains references to diamonds or engagement rings from different companies. Sometimes I do receive a commission when you click on links and buy the products.
The Brand
Atlanta-based Union Diamond is one of the leading online diamond retailers. Having started out as a wholesale outlet for loose diamonds, supplying to dealers and retail stores across the USA and beyond, their business soon branched out into retail sales and they began selling directly to customers.
Today, Union Diamond enjoys global recognition for offering beautiful, certified diamonds, a wide range of settings, and stunning custom creations, all at competitive prices. The brand's motto is "Just Expect More!"
The Products
Thanks to the extensive directory of wholesale contacts that the team at Union Diamond have managed to build up over the years, the brand is able to offer a huge range of products that will satisfy all tastes and budgets.
Amongst their vast inventory of loose diamonds, Union Diamond is one of just a few vendors to supply a variety of loose trilliant cut diamonds.

In addition to a huge inventory of loose diamonds, Union Diamond focuses on pre-set and custom-set jewelry. They also have a range of fashion jewelry collections such as earrings, necklaces, pendants, bracelets, and watches.  The brand's best-selling retail items, however, are their custom made engagement rings and wedding bands.
The good news is that most (not all) of the diamonds on the brand's site come complete with a comprehensive GIA grading report detailing the diamond's quality.
Of course, if you'd like to see the diamonds before you buy, you can visit the Union Diamond showroom in Atlanta.
The Prices
When it comes to pricing, Union Diamond offers slightly better deals than some other big name stores, so it's a great option if you're on a budget.
If you choose to pay by wire transfer, you'll also receive a 3% discount. Alternatively, you can pay by credit card or PayPal, however you won't receive a discount for these payment methods.
The Site
As you would expect from one of the leading online diamond sellers, Union Diamond has a professional and impressive looking website, which is very user friendly and easy to navigate.
Visitors can quickly and simply create an account that will allow them to save their shortlisted items, or else browse as a guest to avoid the sign up process.
Searching is also effortless – enter a few key words to narrow down what you're looking for, before refining your search using the 'product' or 'resources' search parameters.
However, it must be noted that this site also has one major flaw – it doesn't feature high quality imagery that will allow you to see what the diamond or jewelry actually looks like. You won't even find basic, magnified diamond images let alone Video Imaging, Ideal Scopes etc. which you will find when purchasing at Whiteflash and some of the products at James Allen.
The Customer Support
Union Diamond pride themselves on offering an excellent level of customer service. If you have any questions, queries, or concerns, you can contact their 24/7 customer support service online, by phone, or via live chat.
You'll also have access to a dedicated support agent who will be there to guide you through the entire process, from setting up an account, to choosing your diamond. What's more, all products come complete with a 30-day money back guarantee, just in case you change your mind.
The Bottom Line
Overall, Union Diamond is a good option for those on a budget who don't want to compromise on quality. However, it's worth noting that they fall short when it comes to imagery on the site, essentially leaving the customer to buy blind.
Diamond imaging is very important because it can also highlight specific features or areas such as inclusions which should then accompanied by information as to whether these inclusions can be seen by the naked eye – learn more about the importance of diamond imaging here.
Without even basic magnified diamonds, there's no way to be certain of what you're getting so, unfortunately, despite all their positives, I'm unable to recommend this brand.
If you're looking to buy diamonds online, I'd recommend checking out a verified dealer such as Whiteflash where you'll find plenty of diamond imagery, HD videos and ASET Maps. James Allen is another good call, whilst Blue Nile is a great option for those on a slightly lower budget.
Union Diamond Review
Review:

3

out of 5

★★★

by

Richard Jenkins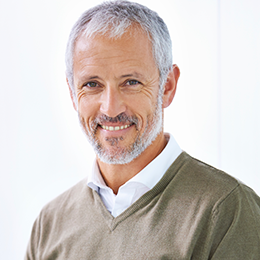 Richard Jenkins, The Diamond Guru
Get free assistance from the Diamond Guru today. You'll be glad you did!
Secure the best quality diamond for your budget.
Don't pay over the odds for your diamond ring.
Have piece of mind that you didn't get ripped off.
Have a Question? Contact us now…