VRAI Diamonds is a popular diamond jewelry brand that has been gaining traction in recent years. With their sleek and modern settings, Vrai diamonds look luxurious and appealing. Unfortunately, Vrai diamonds have come under scrutiny for the quality of their diamonds – many customers have reported that Vrai's diamonds are not up to par with other brands when it comes to color, clarity, and carat weight. To find out if Vrai Diamonds are worth your money or not, read our comprehensive review on VRAI Diamonds.
Summary:
History
VRAI Sustainability
The Website
VRAI Lab Grown Diamonds
Diamond Certification
Diamond Imaging and Light Performance
VRAI Settings
The Packaging
Customer Service and Returns
Bottom Line
The History of VRAI
Martin Roscheisen and Jeremy Scholz established Diamond Foundry (which later become VRAI) in 2012, after having raised a whopping $315 million from investors such as Fidelity, Sun Microsystems, and Andy Bechtolsheim (Google founding investor), Tony Fadell (iPod co-creator), Jeff Skoll (eBay founding president), Evan Williams (Twitter founder), Andrew McCollum (Facebook co-founder), Leonardo DiCaprio. Jean Pigozzi also contributed to the success of this venture.
In November 2016, the company invested Vrai and Oro – a jewelry brand created by successful entrepreneur Vanessa Stofenmacher. 2020 brought with it a rebrand to just 'VRAI', and then finally in 2021 they opened their showroom doors, located in Los Angeles, California.
VRAI Sustainability
VRAI has a strong focus on sustainability and ethical sourcing which is why their lab-grown diamonds are an increasingly popular choice for those looking to purchase diamond jewelry. VRAI diamonds are 100% conflict-free. They support only environmentally conscious practices while also creating jobs in their home state of California. VRAI is committed to using conflict-free, recycled gold and ethically sourced gems in all VRAI jewelry products. VRAI diamonds are also certified by the Responsible Jewellery Council.
On the flip side, all diamonds in the western world are already conflict-free (due to the Kimberly Proccess) so this is just marketing spin. In addition to this, with their focus on diamonds only from California, they're removing any of the benefits/funding from other areas of the world (Africa etc).
They should be commended for their Zero-emission foundries, however, and have been Carbon Neutral since 2017 thanks to Natural Capital Partners' certification. Their Wenatchee, Washington foundry is powered by hydropower from the Columbia River – a feat they achieved through close collaboration with local leaders in those areas. This renewable energy source will become more important as they expand so that everyone can benefit from 100% clean electricity!
The Website
At VRAI, they believe in providing our customers with a contemporary buying experience that is both uncomplicated and straightforward. Customers can choose between a wide array of options available regarding shape, size, color, and clarity grades while they shop. With all these features tailored to fit each diamond hunter's needs, finding their ideal piece at VRAI is very convenient!
They also have an impressive selection of VRAI settings to choose from to best suit your needs.
VRAI also offers a bespoke design service that allows customers to customize and create their own unique VRAI piece – this is a great way to ensure you get exactly what your heart desires.
VRAI also provides helpful guides on how to purchase diamond jewelry, however, they appear to be lacking in the more technical pieces to help educate customers.
The VRAI website does not offer extensive technical education on diamond posts and can be limited to customers looking for detailed, in-depth information. Customers are encouraged to read VRAI's guides on diamond selection and purchase, however, these guides do not provide answers to important questions such as understanding the 4Cs of diamond quality (Cut, Clarity, Color and Carat Weight). VRAI can certainly be commended for their attempts to educate customers but should also consider expanding its education sections more.
VRAI Lab Grown Diamonds
Lab-grown diamonds are synthetic diamonds created in a laboratory setting. These diamonds are physically and chemically identical to their mined counterparts but are significantly less expensive. VRAI's lab-grown diamonds are created using a patented process of high-temperature, high-pressure (HPHT), which mimics the natural-formation process in nature. VRAI also offers a VRAI Diamond Review, which is their own internal grading system for evaluating the quality of their diamonds. This review system provides customers with additional information about the carat size, color and clarity of VRAI lab-grown diamonds… this lack of independent certification is worrying.
VRAI Diamond Certification
As I hinted above VRAI uses its own parameters when grading diamonds. They use GIA-trained gemologists, however, THESE ARE NOT GIA-CERTIFIED DIAMONDS they are "GIA gemologist certified" which is far from the same thing. For anyone purchasing a diamond, this is a big red flag. Without additional expertise and light-performance imaging (which I talk about below) I would steer clear of purchasing one of their diamonds.
That said the way to counteract people's fears, is they will take back the diamond and refund your full purchase price, or they can provide you with an equivalent replacement diamond that exceeds its original graded characteristics.
All of their engagement rings and fine jewelry designs featuring diamonds 1/2ct and above come with a diamond certificate, guaranteeing the specifics of that particular stone.
Diamond Imaging and Light Performance
Light performance imaging is VRAI's biggest blind spot when it comes to assessing their lab-grown diamonds. VRAI does not provide customers with light performance images such as ASET (Angular Spectrum Evaluation Tool) and Hearts & Arrows (H&A) images which are used to evaluate the optical precision of a diamond. Without these images, customers do not have the necessary data to make an informed decision on their VRAI diamond purchase.
Here is a table of the biggest diamond vendors and what imaging they provide:
Whiteflash
Blue Nile
James Allen
Brilliant Earth
VRAI
HD Video Imaging

✓

(Brilliance and Sparkle Video)

✓

✓

✕

✓

Diamond Image

✓

✕

✕

✕

✓

Ideal Scope

✓

✕

✕

✕

✕

Hearts & Arrows

✓

✕

✕

(only on some diamonds)

✕

✕

Sarine Report

✓

✕

✕

✕

✕

ASET Map

✓

✕

✕

✕

✕
VRAI Settings
VRAI offers a wide range of settings to choose from, including many different metal types such as yellow or rose gold, platinum and white gold. VRAI also accept a range of diamond shapes such as round, princess, cushion and pear-cut diamonds.
All settings have a huge range of images, as well as projections of how the diamond appears on the hand:
This makes it very easy to select the right engagement ring setting. VRAI's settings are relatively simple when compared to other diamond vendors so if you're looking for something more unique try the custom option or a designer engagement ring.
The Packaging
If you're purchasing a VRAI diamond or engagement ring I would suggest investing in a ring box or jewelry case to look after your ring. The packaging is very minimalistic and not suitable for long-term use, however it is made of recycled cardboard so you flatten it down to recycle it.
Customer Service and Returns
VRAI's customer service and returns are excellent. VRAI offers a 30-day return policy, free shipping, a lifetime warranty and complimentary resizing for VRAI rings. VRAI also accept exchanges if customers change their mind about their purchase. VRAI also offers a 24/7 customer service team that is available to answer any questions and concerns customers may have. While the salesperson I conversed with didn't possess an extensive understanding of diamonds, they were very helpful for those who weren't as knowledgeable.
Bottom Line
In conclusion, VRAI Diamonds has some great features that offer consumers an ethical, sustainable and affordable choice when it comes to purchasing diamonds. Unfortunately, their lack of independent diamond certification and light performance images are significant drawbacks that should not go unnoticed. Therefore, for the best-informed decision when choosing your diamond purchase, I would strongly advise you to shop elsewhere. Ultimately, diamonds are forever – so having access to detailed information is essential. If you need further assistance in finding a high-quality diamond that fits within your budget, contact me today for independent advice and my honest opinions.
The lack of truly independent diamond certification is a concern for me, along with the lack of light performance images. So I would recommend shopping with vendors that provide these. Whiteflash provide the largest selection of light performance images, HD video and either GIA/IGI certification with their lab grown diamonds, James Allen doing a decent job on some as well.
VRAI Review
Diamond Quality

Customer Service

Price

Selection

Website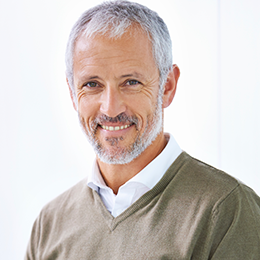 Richard Jenkins, The Diamond Guru
Get free assistance from the Diamond Guru today. You'll be glad you did!
Secure the best quality diamond for your budget.
Don't pay over the odds for your diamond ring.
Have piece of mind that you didn't get ripped off.
Have a Question? Contact us now…